Gaimon versus Cancellara: The race is on July 1st!
Phil "The Thril" Gaimon and Fabian "Sparticus" Cancellara go head-to-head up the 6.9 km climb of the Col du Pillon in Switzerland on July 1st
UPDATE: The race highlights will available a few days after the race
Phil contacted us this evening June 30 and said "Not live. Will be on my channel in a couple days. Money went to the charity instead of the live feed"
---
The war of words is finally over as ex-professional cyclists Fabian Cancellara and Phil Gaimon to go head-to-head up the grueling climb of the Col du Pillon in Switzerland.
Last year Gaimon caused contraversey after implying Cancellara was involved in motor doping, after his sensational win at the 2010 Tour of Flanders. Comments in his best selling book Draft Animals went viral and a huge social media spat kicked off, with Cancellara denying all the allegations and the publishers of Gaimon's book were contacted and requested to cease selling it!
In a recent interview with the Wall Street Journal, Gaimon stated that the proceeding week had been "one of the worst weeks of my life" as he felt the full fallout from his comments.
After the initial contraversey died down, Cancellara challenged Gaimon to a race, and we now have confirmation that the race is on!
VIDEO: Chasing Cancellara Part 2
VIDEO: Chasing Cancellara Part 1
The pair will go head to head at one of Cancellara's self-titled 'Chasing Cancellara' events on Sunday 1st July, racing up the Col du Pillon Swiss Alp. The race will take on the 6.9km climb, averaging 5.2% in gradient.
All proceeds of the race will benefit Phil Gaimon's chosen charity, Chefs Cycles for No Kid Hungry and Cancellara's chosen charity, Laures / Sport for Good.
To show your support for Phil, head over to his online store and pick up a limited edition poster above, signed by Cancellara and Gaimon or purchase a limited edition Cancellara Crash T-Shirt by New Balance.
To watch the race on July 1st, come back here as we LIVESTREAM it. More details shortly.
Place your bets! Our money is on Gaimon! Allez Allez Phil!
Whatever happens it will the biggest race with the most fun ....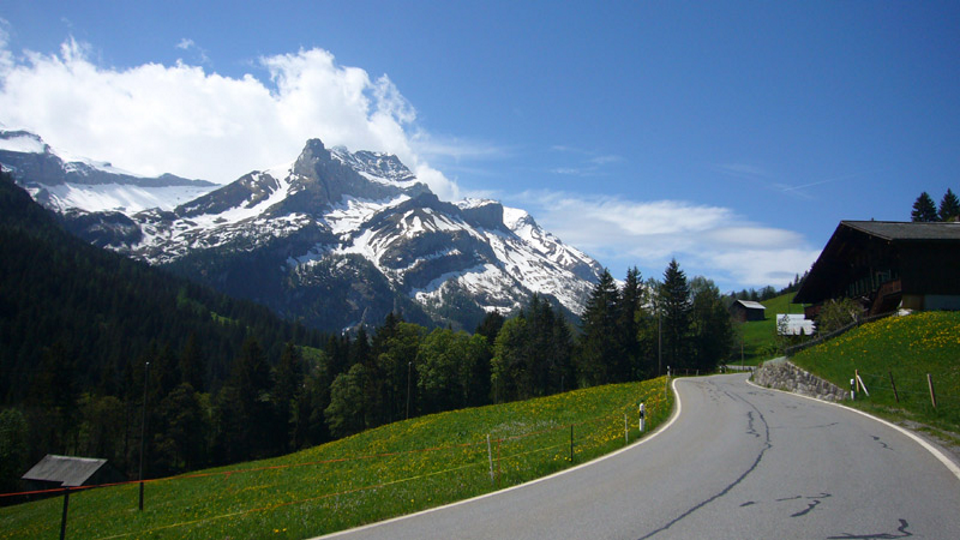 The Col du Pillon
To the east of Lake Geneva, the Col du Pillon is situated in Bern and reaches a height of 1,546m (5,072 feet). This climb belongs to the Berner Oberland. Starting from Gsteig b. Gstaad, the Col Du Pillon ascent is 6.93 kms long. Over this distance, you'll climb 362 meters. The average percentage is 5.2 % and the maximum slope is 11 %.
Average grade: 5.2 %
Length: 6.93 km
Altitude start: 1184 m
Altitude top: 1546 m
Ascent: 362 m
Maximum: 11 %