Mt. Baker Hill Climb Registration Now Open
Whatcom Events is pleased to announce that registration is now open for the 2019 Mt. Baker Hill Climb. The race is Sunday, September 8th and departs from Chair 9 Pizza in Glacier.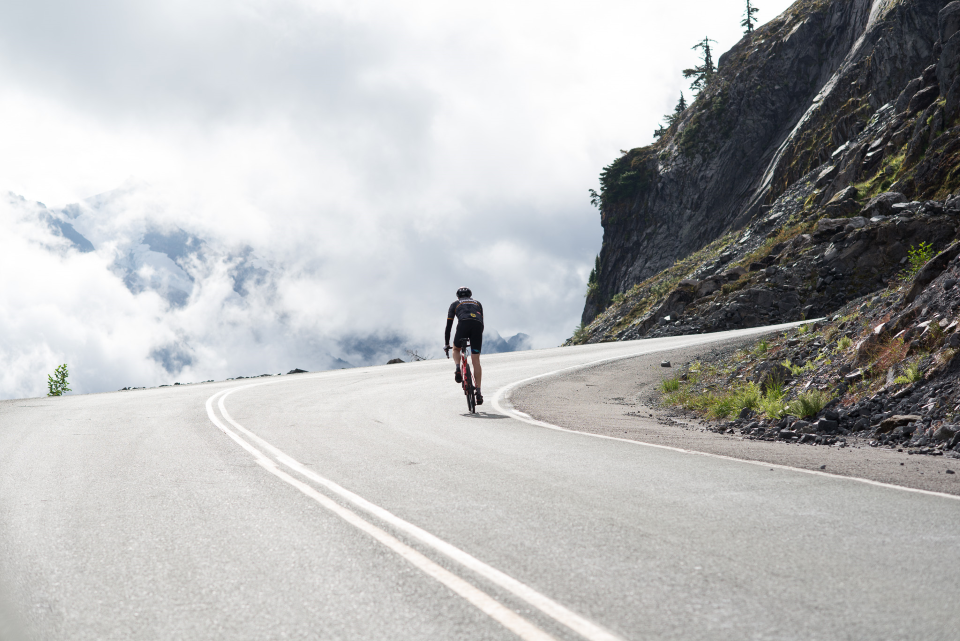 Bellingham, WA –August 2, 2019: Ascend 4,100 feet from Chair 9 in Glacier to Artist Point (5,076 feet elevation) in approximately 22 miles. The Mt. Baker Highway (SR542) is known as one of the most scenic paved roads in the country and rarely is the highway closed to motorized vehicles on the way up Artist Point. With steep elevation and several switchbacks, this ride is not for the faint of heart. We invite racers to experience the agony AND the ecstasy!

There are three divisions to choose: Social riders leave at 7:00am (untimed, e-bikes allowed); Recreational Riders leave at 8:00am; and Competitive Racers leave at 8:30am. Registration price is $80 per person with a Tandem option for $100. The race is capped at 400 total participants.
Special Discount for Gran Fondo Guide Visitors
Use coupon code GF19S20 for $20 off per racer when you register here.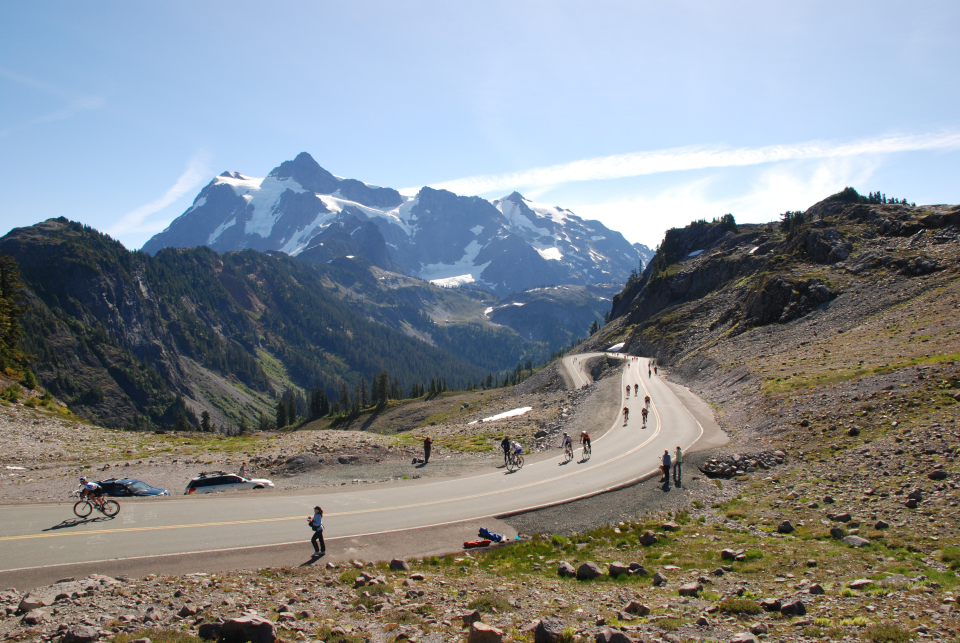 Cash prizes will be awarded to the 1st-3rd overall time for both males and females. 1st prize is $500, 2nd prize is $250 and 3rd prize is $100. Racing Jerseys are available on our website for purchase. Additionally, the top female and top male of the following age divisions will receive a custom fully-sublimated winner's Jersey by Voler after the event. Age divisions are 13-29, 30-39, 40-49, 50-59, and 60+
There will be two aid stations equipped with snacks, water, fruit and basic repair kits during the climb and one at the Top. Highway 542 will be closed to traffic both ways from 7am-12noon. Riders may ride down the mountain after the climb but need to be aware that the Race consists solely of the ascent east bound along Highway 542 from Glacier to Artist Point; any travel westbound on Highway 542 will be at the rider's own accord and risk. A shuttle will be available to transport cyclists who do not wish to bike down.
VIDEO: 2018 Mount Baker Hill Climb
The Mt Baker Hill Climb was recently listed on National Hill Climb Series website, https://www.ushillclimbseries.com and was awarded the #2 Hill Climb in the US by the Gran Fondo Guide.
Whatcom Events is a volunteer-operated community 501(c)(4) non-profit organization. Our mission is volunteer-driven sustainable management of events that showcase the diverse natural beauty and outdoor recreational opportunities Whatcom County has to offer while supporting local nonprofit organizations. The Beneficiary of the 2019 Mt. Baker Hill Climb is Shifting Gears.
Details on the ride and registration can be found at bakerhillclimb.com