Rain and cold didn't dampen Mount Baker Hillclimb Spirits
Over 300 riders' braved torrential rain and cold to conquer the 22 mile climb up the most scenic paved roads in America
The Mount Baker Hillclimb is one of only two times each year that the Mt. Baker Highway is closed to vehicles for a race. With steep elevation and several switchbacks, this ride is not for the faint of heart but the views were stunning.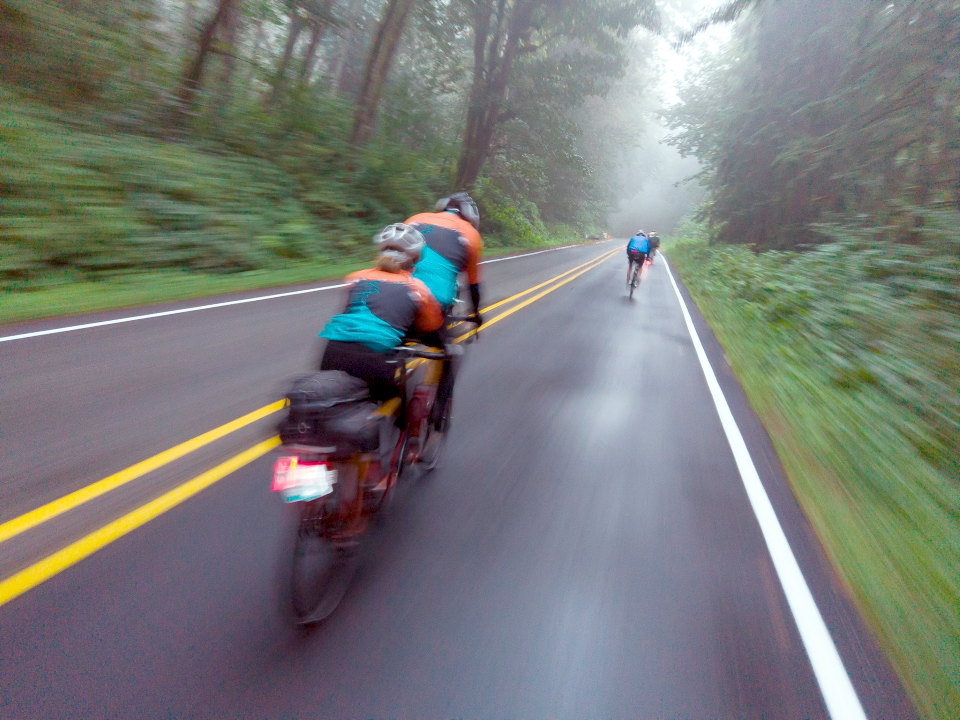 There are three divisions to choose from Social riders, Recreational Riders and Competitive Racers allowing anyone to enjoy the challenge of climbing 5,000 feet to Artist Point and compete. There were Cash prizes and medals for top 3 overall female and top 3 male racers, plus age category awards too.
Everyone benefited from a bike mechanic at the start line and two Aid Stations along the way with basic bike tools, water, and snacks. There was also an Aid Station at the Finish Line at Artist Point to help racers refuel after the race.
The rain didn't dampen the spirits of those taking part and the volunteers who supported the ride.
In the women's race Kathleen Abadie from Seattle was the fastest female in a time of 1h 26m 28s ahead of Florence Chardon and Stacey Cleveland.
In the men's race Alexander Fraser-Maraun from Vancouver was the fastest male in a time of 1h 20m 14s ahead of Thomas Schellenberg and Cal Skilsky.
Age Group Awards
Female 13-29
1. 456 Kathleen Abadie 27 F Seattle 15.2 1:26:28
2. 477 Florence Chardon 27 F Seattle 14.3 1:31:58
3. 527 Alesha Miller 27 F Vernon 13.7 1:35:46
Female 30-39
1. 471 Suzie Brown 32 F Bellingham 13.2 1:39:27
2. 493 Deborah Eckhouse 32 F Edmonds 11.7 1:52:07
3. 402 Angela Serrano Brummett 35 F SAMMAMISH 10.8 2:01:18
Female 40-49
1. 479 Stacey Cleveland 41 F Penticton 14.2 1:32:37
2. 500 Lora Genaille 41 F Vancouver 11.9 1:50:04
3. 541 Dana Reid 40 F Hood River 10.8 2:02:11
Female 50-59
1. 550 Jennifer Slawta 55 F Talent 12.8 1:43:01
2. 240 Nancy Asselin 51 F Surrey 11.6 1:53:37
3. 562 Sherri Tongue 57 F Port Moody 11.3 1:56:13
Female 60+
1. 529 Kelly Molaski 61 F Bellingham 10.7 2:02:33
2. 93 Linda Lundgren 62 F Bellingham 7.5 2:54:43
3. 155 Karen Schwallie 62 F Bellingham 6.4 3:26:09
Male 13-29
1. 498 Alexander Fraser-Maraun 27 M Vancouver 16.4 1:20:14
2. 443 Thomas Schellenberg 19 M Chilliwack 16.4 1:20:17
3. 572 Cal Skilsky 23 M Bellingham 16.4 1:20:21
Male 30-39
1. 495 Manuel Fehlmann 35 M Enderby 16.3 1:20:31
2. 571 Andreas Criuellin 39 M Oberndorf 16.3 1:20:36
3. 535 Spencer Paxson 34 M Bellingham 16.2 1:21:20
Male 40-49
1. 478 Dave Cleveland 45 M Penticton 15.3 1:26:10
2. 513 Jeff Kowalenko 43 M Calgary 15.1 1:26:53
3. 505 Brian Hodges 42 M Shoreline 15.1 1:27:17
Male 50-59
1. 561 Ken Timewell 55 M North Vancouver 15.9 1:22:40
2. 497 Dieter Fox 52 M Seattle 15.9 1:22:50
3. 263 Andrew Cummins 53 M Portland 12.7 1:43:17
Male 60+
1. 517 William Letham 62 M Gibsons 13.3 1:38:49
2. 461 Gary Asselin 62 M Surrey 12.8 1:42:54
3. 537 Tim Petrick 65 M Burien 11.6 1:53:40
Lead organizer Anna Rankin commented "We just gotta say, our volunteers are AMAZING! Our check-in team was up and ready to work before dawn, running racer check-in while it was still dark. The crew from Incite Cycles efficiently packed cars in the parking lot with limited space. Along the course our volunteers set up the Aid Stations; providing sustenance to racers, helping change flat tires, and cheering on racers as they kept climbing. At Artist Point, volunteers from Shifting Gears braved the weather all morning; calling numbers, setting up, breaking down, and delivering snacks in the chilly mountain air."
"They did ALL of this with smiles on their faces and we are so grateful for their support. We are happy to be able to provide charitable contributions to these organizations (mentioned above) with proceeds from the race."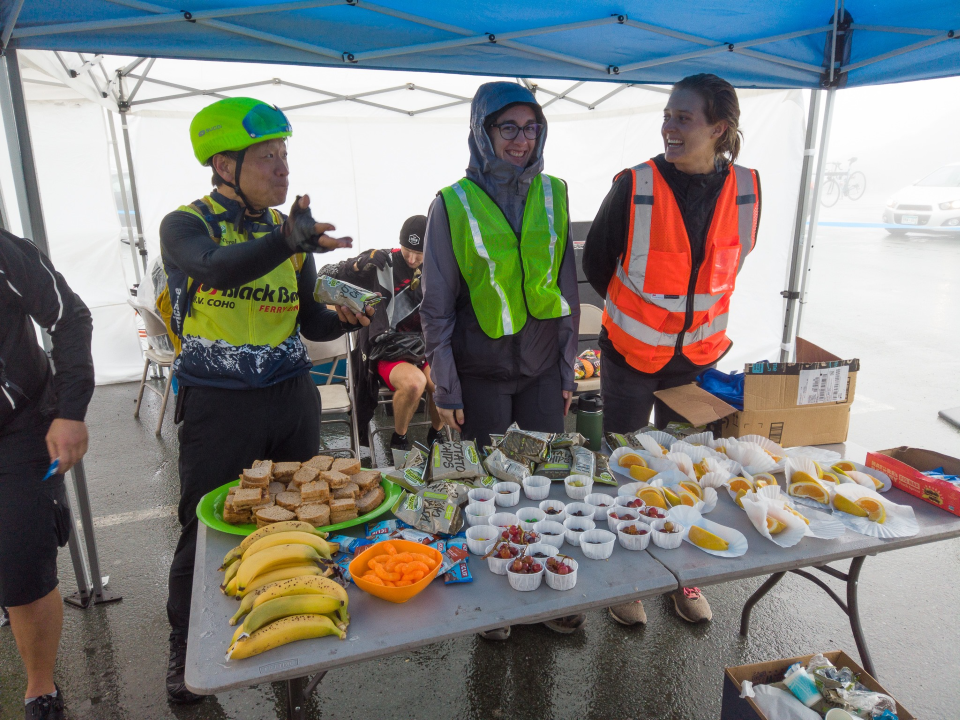 Link to full results: bit.ly/MtBakerHillClimb2019-Results
Lead organizer Anna Rankin concluded "Huge kudos to all the people who braved the elements to take place in the Mt Baker Hill Climb. Each and every one of you deserve a medal for showing up and riding! Thank you to everyone who helped and we hope to see you next year!"
For more infomation, please visit: http://bakerhillclimb.com