Gran Fondo Moab joins the TransRockies Race Series in 2023!
TransRockies are so excited to have Gran Fondo Moab, one of Utah's top Gran Fondo style cycling events join the family! Gran Fondo Guide fans save $25 using our special discount code!
As one of Utah's top Gran Fondo style cycling events, Gran Fondo Moab will return on May 6th, 2023, and registration for the event just opened on November 1st at 9 am, mountain time.
There are 500 total spots available with a special launch sale pricing to the first 100 riders to register!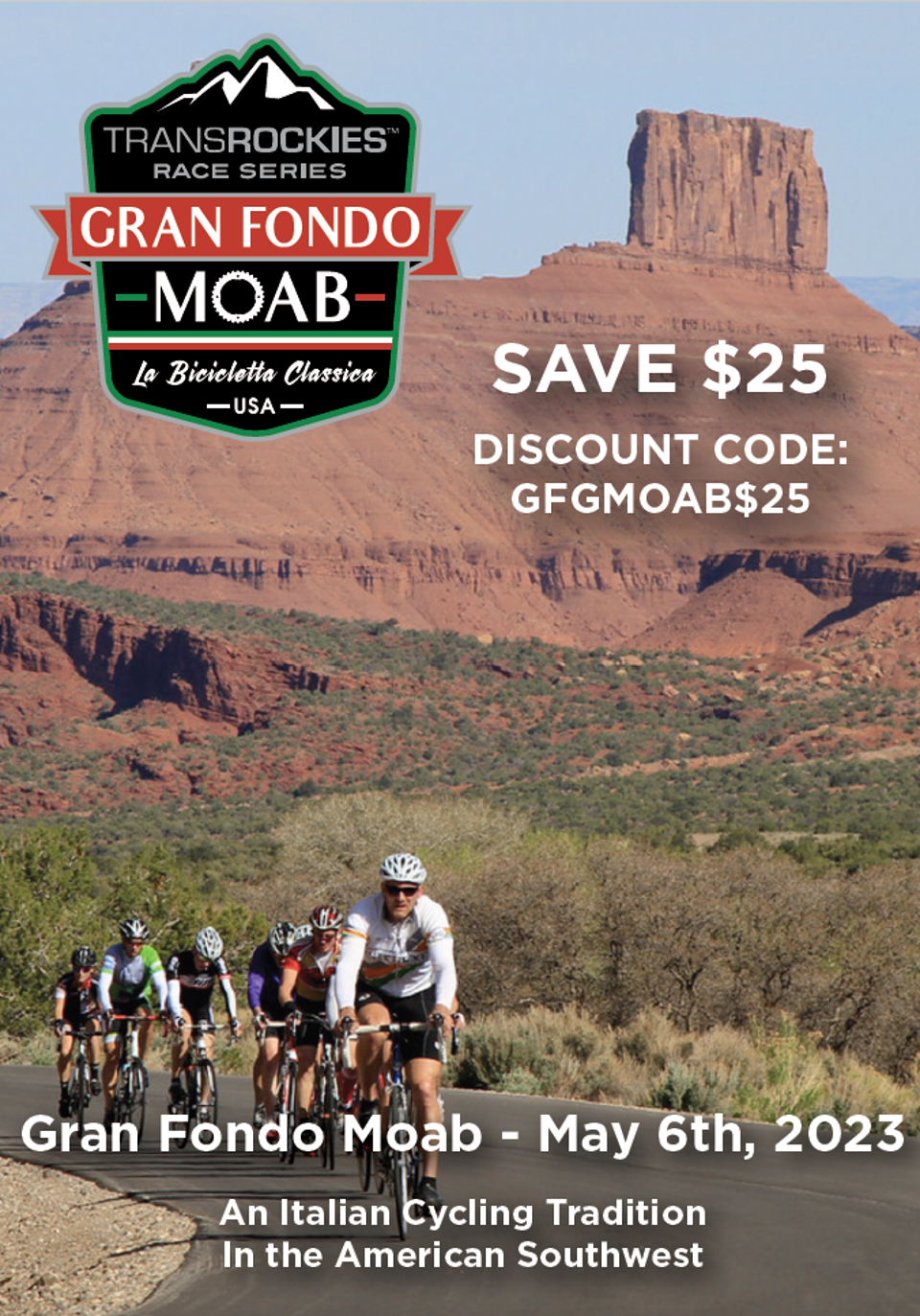 Gran Fondo Moab takes riders up and over the La-Sal Mountain Loop Road. Starting at Lion's Park and finishing in Old City Park in Moab, the mountainous route features 5,500 feet of climbing over 60 miles in the Manti-La Sal National Forest.
The event has been operated since 2010 by Poison Spider Bicycles. "We wanted to showcase this spectacular mountain ride that we have here, while also emulating the old Italian tradition of Gran Fondo style cycling events," said, Scott Newton, Poison Spider owner and founder of Gran Fondo Moab. "As we looked for opportunities to keep the event thriving, we turned to our friends at TransRockies as the perfect group to carry the event into the future with the same spirit that we started it."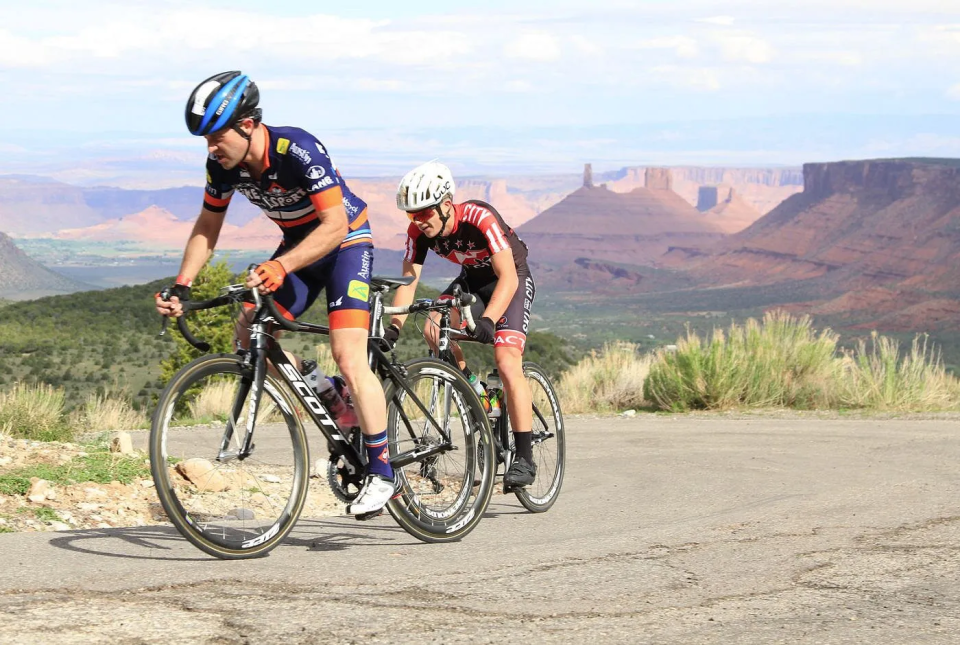 TransRockies has been operating challenging and unique endurance events since 2002. Starting with the TransRockies Challenge mountain bike stage race in 2002, it added the TransRockies Run trail running stage race in Colorado in 2007. The TransRockies Race Series currently operates 10 events over 35 days annually in Utah, Colorado, British Columbia and Alberta. TransRockies has operated in Moab since 2013 starting with the Moab Rocks mountain bike stage race and has recently added "Moab Run the Rocks", a 3-day trail running event starting in 2023. TransRockies events feature best-in-class participant support and a fun social atmosphere. TransRockies is based in Calgary, Alberta and Lakewood, Colorado and has been operating Gran Fondo cycling events since 2011 and is well versed with the format and the riders.
TransRockies has worked closely with Poison Spider on the planning of the Moab Rocks event since 2013. Company President, Aaron McConnell participated in Gran Fondo Moab in 2018 and immediately saw the fit with the TransRockies Race Series. "The route is so spectacular and iconic, and the event wraps up with a great party in the park – it fits perfectly with what we like to offer at all our events." Poison Spider Bicycles and TransRockies will work closely in making the transition as smooth as possible. TransRockies will continue to work with community partners to produce the event, including the Moab Red Devils Mountain Bike Team, who operate the aid stations as a fundraiser.
For more information, visit granfondomoab.com
Use discount code: GFGMOAB$25 and SAVE $25 on registration fees!