Gran Fondo Badlands joins the TransRockies Race Series
One of Alberta's most iconic road cycling experiences runs July 8th, 2023. 600 total spots are available, so be sure to register before the next price increase on January 31st, 2023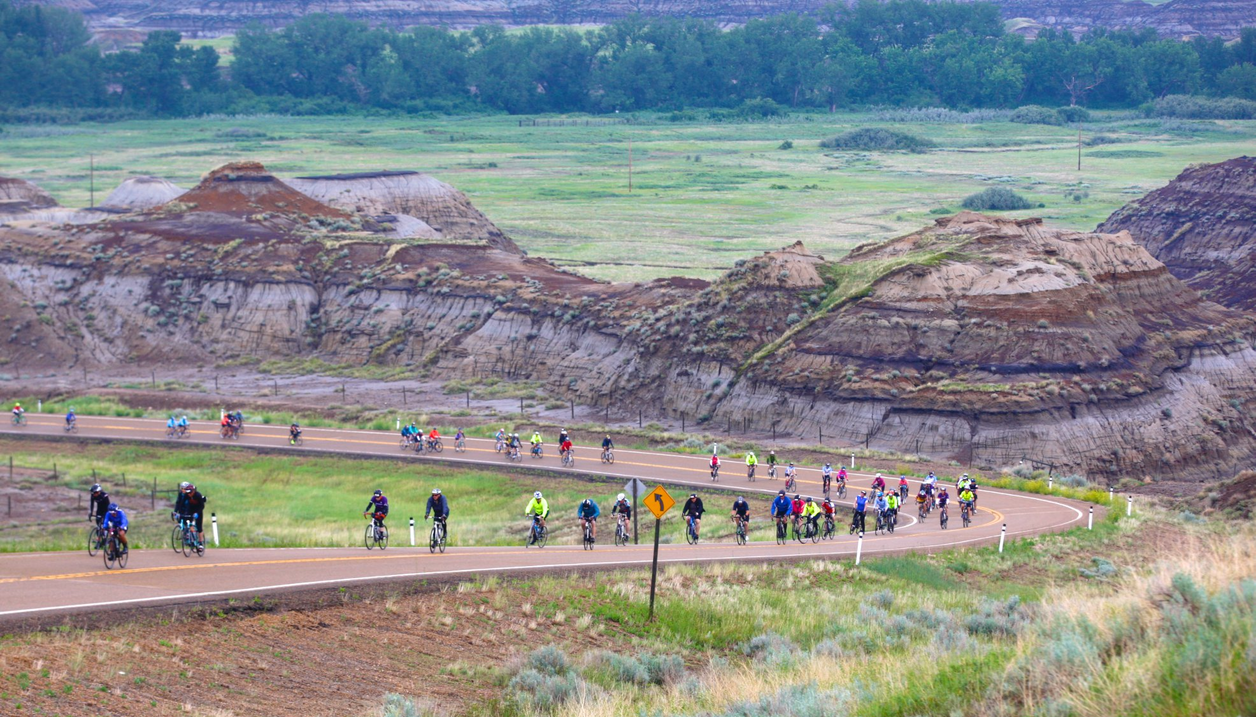 Alberta's largest Gran Fondo style cycling event, Gran Fondo Badlands, returns in 2023 on July 8th in Drumheller, Alberta. Ownership of the event will be taken over by TransRockies Race Series, who has operated the ATB Gran Fondo Highwood Pass since 2011. Primary event direction will continue to be handled by RnR Premiere Events who managed much of the event operation in 2022 with TransRockies now providing logistical, infrastructure support and marketing.
VIDEO: Gran Fondo Badlands
The 2023 Gran Fondo Badlands Registration is open and filling up.
600 total spots are available, so be sure to register before the next price increase on January 31st, 2023.

About Gran Fondo Badlands and TransRockies
RnR Premier Events and Gran Fondo Badlands Race Director, Richelle Love, had this to say "We are thrilled to be working with the team at TransRockies to elevate the Gran Fondo Badlands event together. TransRockies and RnR Premier Events have supported each other's events for years by participating and volunteering at one another's events and have a proven track record of making great things happen in the endurance event community. The team at TransRockies is extraordinary at what they do and having two incredible event companies come together to continue to make this the best Gran Fondo event in the province is beyond exciting! Together, we are ready to make 2023 the best event yet!"
Founded by Rick Skeith and Donna Sawchyn of Mabel Outdoor Events, Gran Fondo Badlands has been in operation since 2011. "Donna Sawchyn and I have enjoyed the last 8 years developing this event located in one of the iconic landscapes in Canada. We are looking forward to it continuing in the capable hands of the TransRockies team. I am going to finally enjoy riding in it." said Rick about the new changes.
The event quickly gained popularity when it moved to Drumheller thanks to the great riding and scenery including the Dinosaur Trail, Royal Tyrrell Museum, Bleriot Ferry, hoodoos, historical villages and many bridge crossings. The event offers 4 distance options from 50km to 162km for riders of all experience levels.
For more information, please visit: https://www.transrockies.com/gran-fondo-badlands