Ruffaut and Van Wijk fastest at the 2023 Marmotte Gran Fondo Alps
Frenchman Loïc RUFFAUT won with an official time of 5h 50m 53s ahead of countryman Damien JEANJEAN closely followed by Belgian Tim ALLEMAN as descents neutralized and untimed to improve safety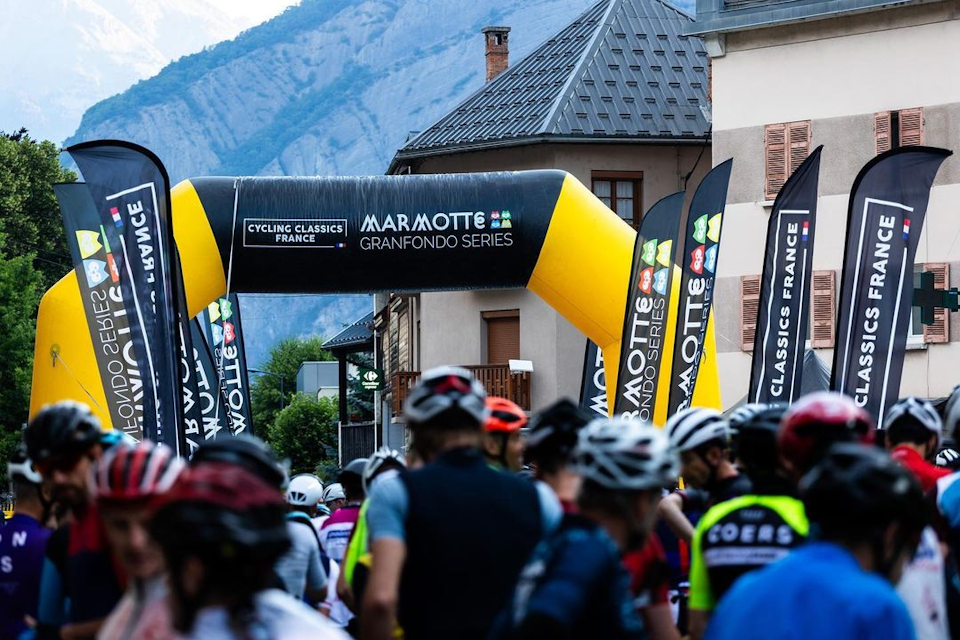 Frenchman Loïc RUFFAUT won with an official time of 5h 50m 53s ahead of countryman Damien JEANJEAN (5h 51m) closely followed by Belgian Tim ALLEMAN (5h 51m 25s).
Damien JEANJEAN was fastest overall in a time of 6h 31m 2s, however two sections of the course were untimed, the descents of the Croix de Fer and Col du Mollard. Loïc RUFFAUT was fastest over the timed sections of the course although he was 1m 3s behind JEANJEAN at the finish line.
The descent of the Col du Mollard, known by Gran Fondo Guide, is a steep, twisty and rough descent through dense woods, with very tight hairpin bends. The descent was untimed, however there are reports of several crashes by riders not taking care.
For the women, Nederlander Joke VAN WIJK was the fastest in a time of 7h 50m 34s (8h 33m 1s overall), ahead of Swiss women Claudia KURATLI 7:57:34 and Nederlander Joline VAN ARNHEM 8h 10m 20s.
The race has taken the timed section approach invented by the USA's Gran Fondo National Series to improve rider safety with neutralized descents.
La Marmotte Granfondo Alpes got even harder this year with extra climb of Col du Mollard!
La Marmotte Granfondo Alpes is one of the hardest Gran Fondo's in Europe, this year the usual 174 km route with 5,000m of climbing took on an additional 530m of climbing up the 6 km Col du Mollard for safety reasons.
Link to 2023 Marmotte Gran Fondo Alps Results: https://www.acn-timing.com/?lng=FR#/events/2141084146773567/ctx/20230625_marmotte/generic/198032_3/home/LIVE3
Photo Breton will be along the course and at the finish line to take photos of your day. All of these photos will be available for purchase after the event via their website www.photobreton.com. All photos will be online on Tuesday June 27th.
About La Marmotte Granfondo Alpes
The unmissable international cycling event! After the Tour de France the Marmotte Granfondo Alps is the most important Gran Fondo of the summer in the French Alps.
The number cyclists was limited to 7,500. The vast majority of participants come from abroad, over 88% or 6,600 international cyclists.
Participants of the Marmotte Granfondo Alps spend hours on their bike training to be able to finish on the legendary climb of Alpe d'Huez, whilst conquering 21 hairpins bends. It demands courage, dedication and determination to even attempt this challenge across Glandon, Télégraphe, Galibier and Alpe d'Huez.
Whether they aim for a certain time or just to be able to finish, every participant leaves Alpe d'Huez with a satisfying feeling knowing they have conquered this challenge. The Look Marmotte Gran Fondo Alps is a an ultimate Bucket List ride.