The Bluewater International Granfondo reveals the North America Leader's in the Gran Fondo World Tour® Series
Lambton County hosted the 3rd edition of Bluewater International Gran Fondo, the Canadian round of the 2018 Gran Gran Fondo World Tour Series as it raises over $60,000 for palliative care in the community!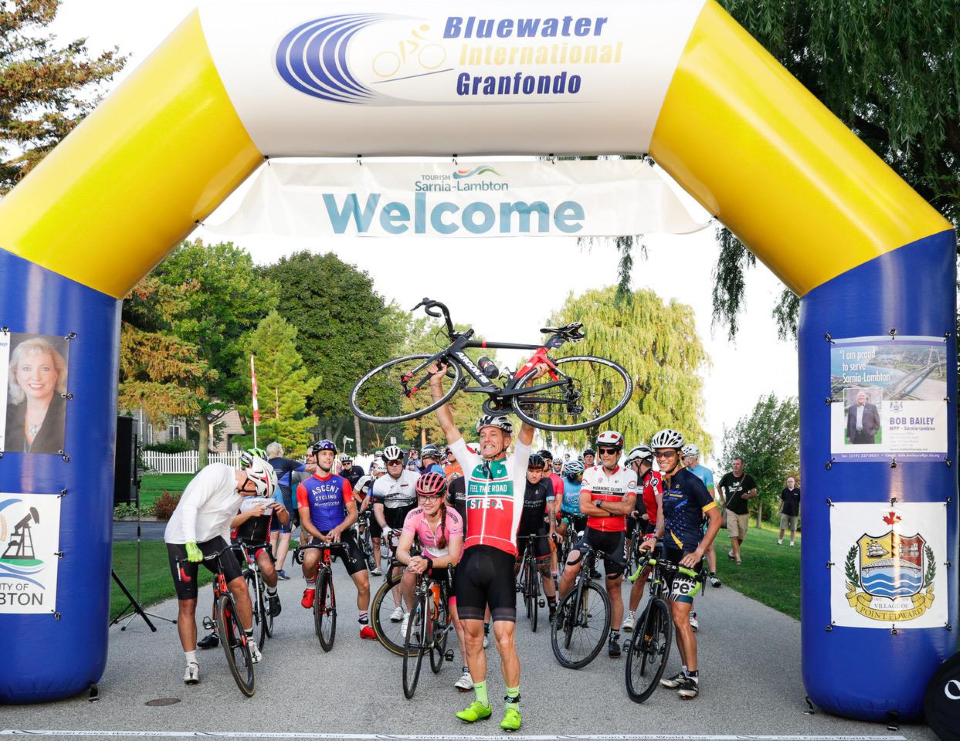 Sarnia, Ontario, Canada - 1,000 cyclists enjoyed light winds across the stunning shores of Lake Huron with riders enjoying on of three distances, 50, 100 and 150km.
The 3rd editon has saw participation double again, representing one of the best upcoming Gran Fondo's in Ontario, Canada and North America.
As a charity event, it featured several timed sections with 1,000 Gran Fondo World Tour® points to all Gran Fondo distance finishers.
There are now have 5 contestants in North America with 2,000 points and an extra 1,100 points available in September at the Rollfast Gran Fondo in Carmel Indiana.
This will put pressure on current men's leader Jonas Orset from Norway for the top podium position, as there are a total of 3,100 GFWT points to gain at North American events.
For the women, the German cyclist Lousie Jugnickel took an extra 1,000 extra points allowing her to take the top podium place and the $10,000 USD cash prize in South Africa at the final event of the Gran Fondo World Tour® Series, the Tsogo Sun Amashova Durban Classic.
Overall timed Section winners:
Female 150 km
1. Miriam Brouwer
2. Jamie Gilgen
3. Monica Dudley
Male 150 km:
1. Antoni Varabei
2. Trebor O'Donell
3. Mark Brouwer
Link to full results: https://timingshack.ca/20180805bigf
Lead event organizer Kenneth MacAlpine, thanked an army of over 100 volunteers who had done an amazing job. The event drew cyclists from all over the county and Canada, confirming it's status as one of the best upcoming Gran Fondo's in North America.
Kenneth MacAlpine said "Congratulations to our cyclists, volunteers, sponsors and organizing committee. The 2018 BIG event has raised over $60,000 for palliative care in our community!"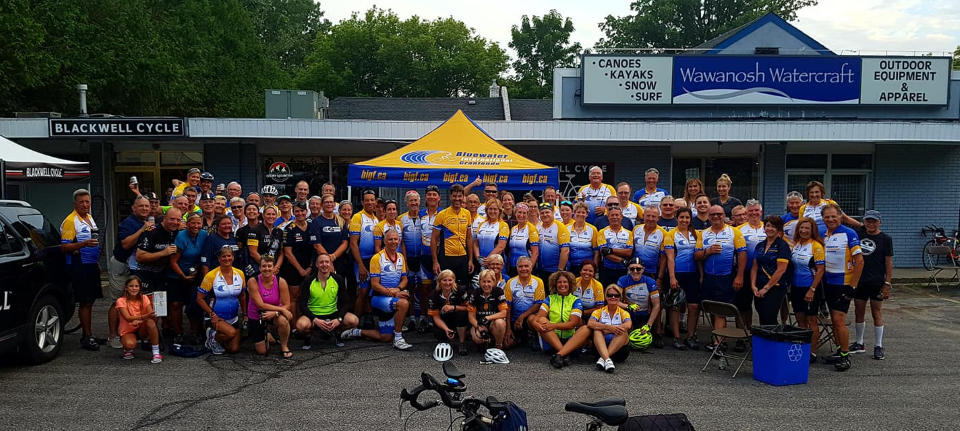 On Saturday evening there was a Gala dinner with guests including Mr Alex Stieda, first North American to wear the famous Yellow Jersey at the Tour de France, ex Pro cyclist and commentator Frankie Andreau and Dr. Stephen Cheung.
The 2018 Gran Fondo World Tour ® Series has just 2 events left to go, the Rollfast Gran Fondo in Carmel, Indiana, USA and the Tsogosun Amashova Durban Classic, in South Africa, with both registrations still open via www.granfondoworldtour.com.
There are stil with 2,100 GFWT points available for the opportunity to reach the podium places and win some of the $36,000 USD cash prizes on offer.