Dave Brailsford: All 21 Vuelta stage samples for Froome reviewed and within range
Team Sky principal Dave Brailsford has said one urine sample is not enough to convict any cyclist in salbutamol cases.
Brailsford spoke after Chris Froome was cleared in his salbutamol case. Froome was over the legal limit in the Vuelta last September, which he won.
It has just emerged he has been cleared, and allowed to ride the Tour de France.
Dave Brailsford said levels of salbutamol – a drug that treats asthma – can vary. And because of that, one urine sample could not be regarded as proof of wrongdoing.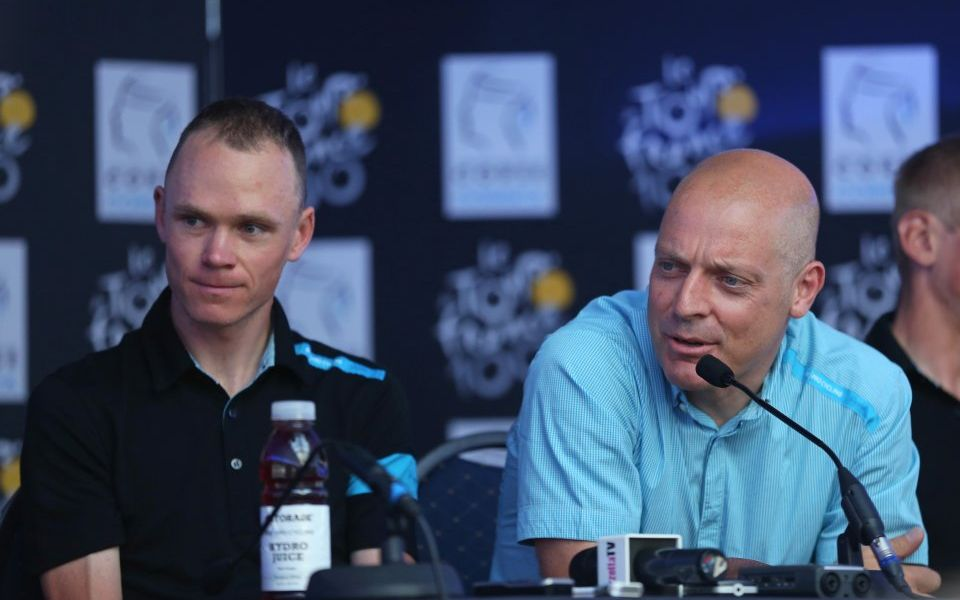 As he has done throughout the controversy, in his latest comments Brailsford has spoken of the adverse test as being an issue for Froome, rather than the team.
He has spoken of how he believed Froome did nothing wrong, and that the team was confident he would be cleared of his problem.
"We have always had total confidence in Chris and his integrity," Brailsford said in a statement issued via Team Sky's website. "We knew that he had followed the right medical guidance in managing his asthma at the Vuelta and were sure that he would be exonerated in the end, which he has been."
"This is why we decided that it was right for Chris to continue racing, in line with UCI rules, while the process was ongoing. We are pleased that it has now been resolved."
"Chris's elevated Salbutamol urine reading from Stage 18 of the Vuelta was treated as a 'presumed' adverse analytical finding (AAF) by the UCI and WADA, which triggered a requirement for us to provide further information.
"After a comprehensive review of that information, relevant data and scientific research, the UCI and WADA have concluded that there was, in fact, no AAF and that no rule has been broken."
"We said at the outset that there are complex medical and physiological issues which affect the metabolism and excretion of salbutamol."
"The same individual can exhibit significant variations in test results taken over multiple days while using exactly the same amount of salbutamol."
"This means that the level of salbutamol in a single urine sample, alone, is not a reliable indicator of the amount inhaled."
"A review of all Chris's 21 test results from the Vuelta revealed that the Stage 18 result was within his expected range of variation and therefore consistent with him having taken a permitted dose of salbutamol."
"Chris has proved he is a great champion – not only on the bike but also by how he has conducted himself during this period."
"It has not been easy, but his professionalism, integrity and good grace under pressure have been exemplary and a credit to the sport.2
"The greatest bike race in the world starts in five days. We can't wait to get racing again and help Chris win it for a record-equalling fifth time."
Coverage of the 105th edition of the Tour de France is live starting Saturday July 7th.