RBC GranFondo Whistler welcomes the world
You have 6 days until online registration closes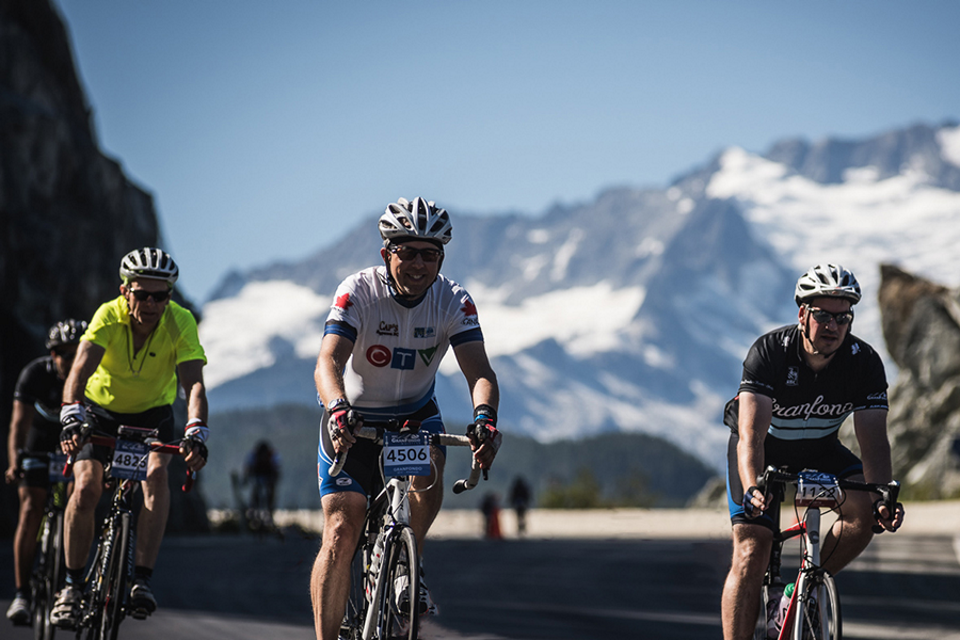 With less than a week until online registration closes for our top rated Gran Fondo in North America, we invited the organisers of RBC GranFondo Whistler to talk about the event in their own words:
"Welcome to Beautiful British Columbia - the home of RBC GranFondo Whistler. Every year we are delighted and humbled to welcome cyclists from all around the globe.
"The course takes place on surely one of the most beautiful highways out there, the Sea-to-Sky. With crystal-azure ocean, snow-capped mountains and warm, glorious sunshine aplenty, the most common reaction folks have when they set their eyes on it is simply being awestruck. For the ride, one lane will be fully dedicated to the riders, with that beautifully rare phenomenon of being totally empty of traffic.
"Additionally, the whole way up the course, you will be supported by roving mechanical and medical teams, numerous aid stations, and rest stops, all backed up by an army of super-pumped volunteers. This ensures that you are able to focus on your ride up to Whistler, and the big party that follows after."
"Although places remaining are limited, Whistler still has accommodation available on the event weekend of September 8. Check out Whistler.com for the best deals."
"Online registration closes Tues September 4 at 9am (PT). We truly hope to see you there for the party!"
Event website & registration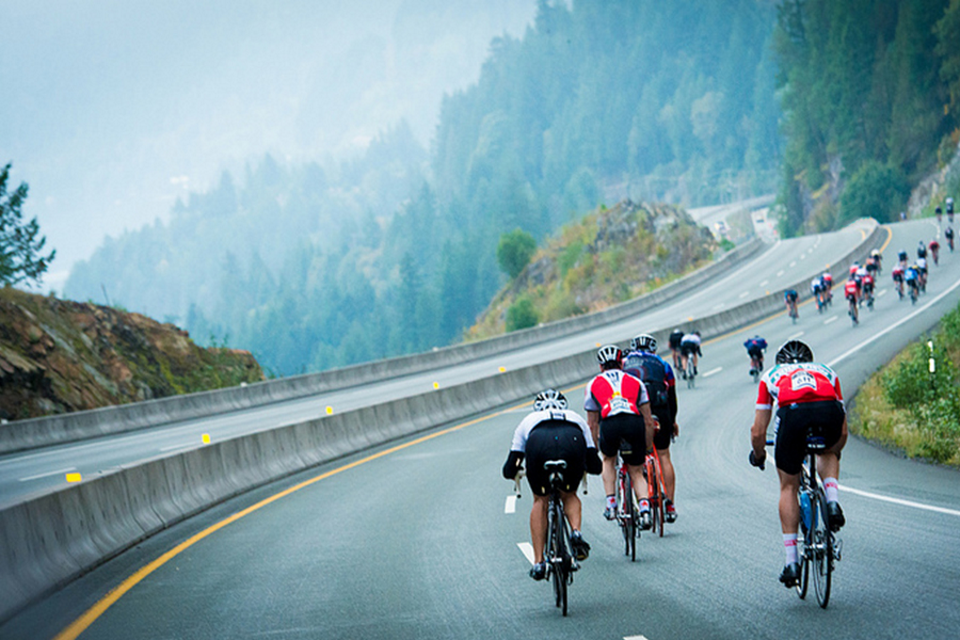 Local Riders
"If you are still on the fence about registering for the event, what are you waiting for? There's multiple category options for every level of cyclist, as well as accommodation still being available in Whistler via whistler.com
"The different categories are:
"Gran Fondo: 122km of stunning road ahead. Starting from Stanley Park and dipping into the Pacific-framed mountains, this is a course and challenge very much in the bucket-list category.
"Medio: If you're not ready to ride the full 122km but still want to be part of RBC GranFondo Whistler, you can register for the 55 km Medio which starts and ends in Whistler this year. It is 800m of elevation to enjoy.
"Forte: For riders who want a full beams challenge and more than the 122km, there is the Forte category. Forte riders are rockstars that ride Cypress Mountain before heading up the epic Sea-to-Sky all the way to the Whistler finish line.
Team Challenge: Grab your training partner, register together, and compete for in the fun team challenge. You can compete as teams of two or 5-8 riders, with beautiful certificates coming in the mail if you trump your age group. If you're craving more of a competitive challenge, The St. Regis Cup features elite riders in a team format race experience."

Transportation
To help make your experience seamless, transportation options are bookable depending on your personal needs. There are shuttles that can transport you between Whistler and Vancouver, as well as startline parking options and very special helicopter transportation too! To book any of these, see the link below. Very limited spaces now left:
Friday Shuttle – Whistler to VeloSpoke Bike Expo – 11 seats left
Saturday bike return – sold out
Sunday bike return – 90 spots left
Saturday passenger return: 35 seats left
Sunday passenger return (various locations): 60 seats left
Free lululemon parking (near startline) – 20 spots left
Saturday Helijet return to Vancouver – 6 seats left