RBC Gran Fondo Whistler Gears Up for 2020 UCI Gran Fondo Qualifiers
Just three weeks to go, limited places left as Forte rides sells out in advance!
North America's largest Gran Fondo takes place in just 3 weeks time on September 7th. Selected as the host for the 2020 UCI Gran Fondo World Championships, Whistler is also the first qualifier too.
However, as the UCI Gran Fondo World Series expands in terms of participation and events, the qualifying criteria has moved up a bar.
Riders now need to finish in the top 20% of their age category for 2020, previously this was 25%.
The UCI Gran Fondo World Series will grow significantly next season with 10 new events featured on the 2020 calendar, with four events in North America to qualify at which includes the RBC GranFondo Whistler on Sept 7, 2019, Cheaha Challenge Gran Fondo on May 16-17, 2020, Utah Gran Fondo 10-11 July, 2020 and a new event the Classique des Appalaches in Victoriaville, Canada on July 2-4, 2020.
>> 2020 UCI Gran Fondo World Series to reach all continents with 10 new events <<
The RBC GranFondo Whistler takes place annually on the second weekend of September since 2010. This ride offers beautiful landscapes and a clear, traffic-free passage over the picturesque Lions Gate Bridge followed by a challenging climb to the mountain Resort of Whistler.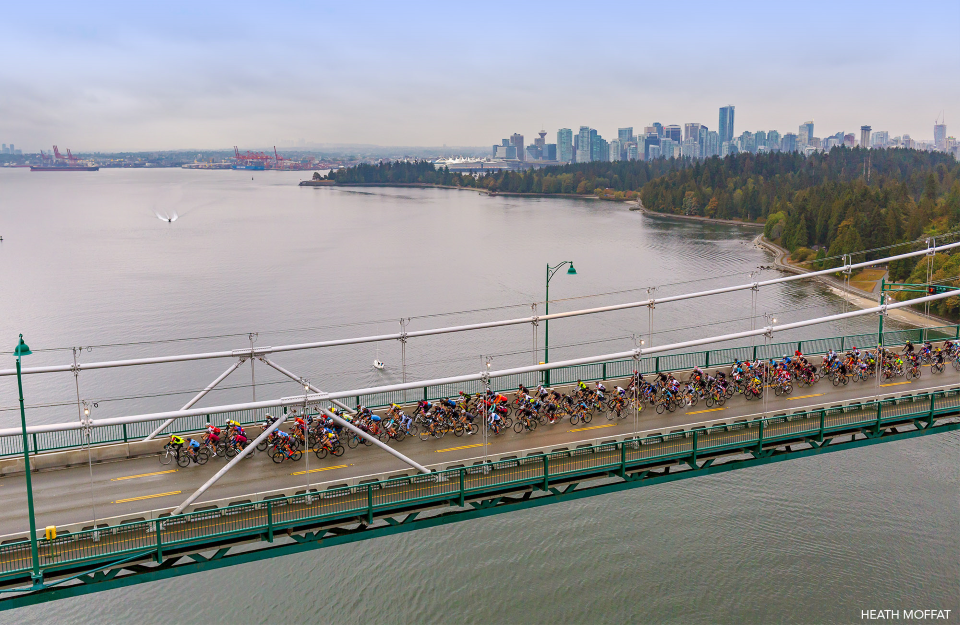 "The competition will take a step up in 2019 as athletes attempt to qualify for the UCI Gran Fondo World Championships in 2020. Not only will riders have an advantage by qualifying on the Championship course, but we'll be bringing new event elements to RBC GranFondo Whistler. You can now really start to feel the excitement building!" said Neil McKinnon, founder and Chief Enthusiast of the RBC GranFondo Whistler.
This spectacular point-to-point ride takes you from Stanley Park in downtown Vancouver all the way to Whistler in your own dedicated lane on the scenic Sea-to-Sky highway with beautiful coastal mountain views. You even get to experience riding over Lions Gate Bridge car-free!
The ride is a whole weekend of festivities, including the VeloSpoke Expo on Friday September 6th at the Vancouver Convention Centre. The finish line at Whistler is truly a celebration party with BBQ and beer garden for all cyclists and an afternoon concert.
The event has established itself as the premier cycling event in Canada and North America. Its a Fully Supported Ride with a Dedicated lane to Whistler with 5 Rest Stops. On-course entertainment, Friday expo, Premium swag bag and rider gifts Medal for participants and a festival with Beer / wine & hot food at the Finish line.
There are prizes for Men's, Women's & mixed teams competition, 5 year age group certificates for top 3 men and women, Category prizing and the Awards ceremony
The categories for the event includes the (sold out) Forte (152km) which starts with an epic mountain climb up Cypress Mountain, the GranFondo (122km) and the shorter MedioFondo (55km), e-bikes are welcome too.