RBC GranFondo Whistler: iconic course, iconic party!
Supporting youth cycling, scrumptious finish line food, and one big party with Nearly Neil live in concert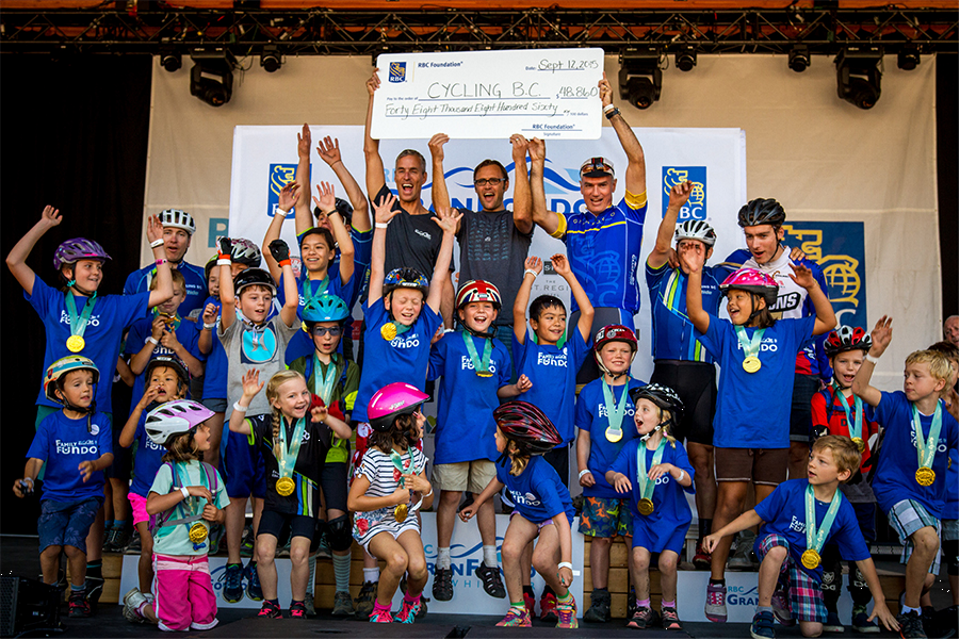 Committed to a cause
Riders of RBC GranFondo Whistler will not only have the chance to ride the scenic Sea-to-Sky highway traffic free, but also the ability to help make a difference in youth cycling. Cycling BC's iRide program is RBC GranFondo Whistler's charity cause of choice and riders are able to donate towards the program. Cycling BC's iRide program is designed to inspire young riders and connect school and youth cycling groups.
RBC GranFondo Whistler understands the importance of investing in the next generation and in tandem with RBC has raised a total of $100,000 to their charity partners since 2014. On top of rider donations RBC has committed to match each donation made which will add an additional $15k - $25k towards the program.
Investing in youth
To further youth and children in cycling, RBC GranFondo Whistler will once again feature the iRide Jam at this year's event. This family inclusive event is open to kids aged 6+ and is a program aimed at developing their skills and safety knowledge on the bike. The iRide Jam is a fun way for the littlest riders to be involved with the best Gran Fondo in North America.
Another way in which RBC GranFondo Whistler hopes to inspire the next generation is by cutting down the entry fee to $50 per person for all participants under the age of 19! This is the perfect opportunity to get your teenager excited about cycling and involved in the event.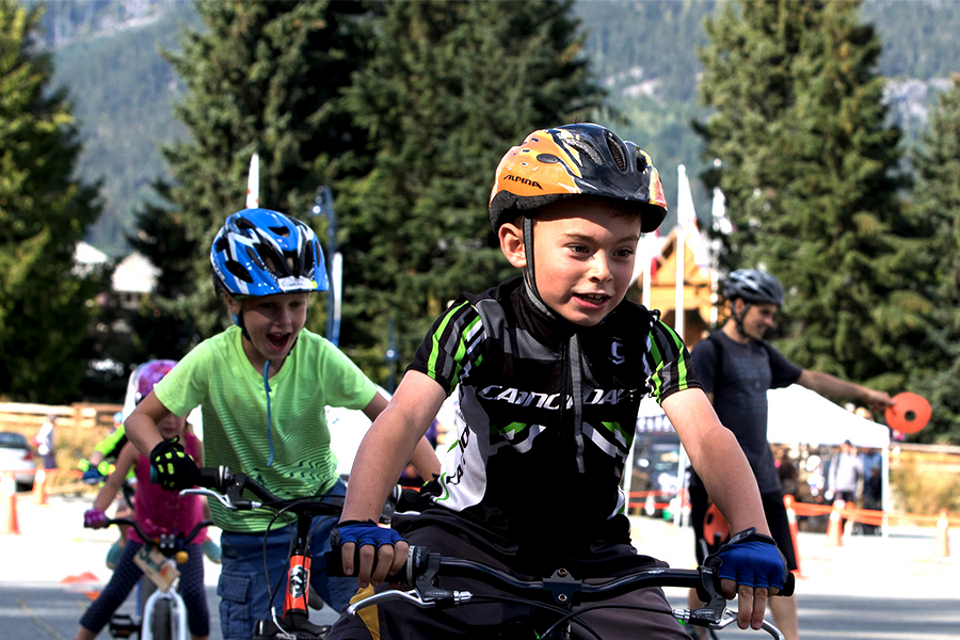 Sweet Caroline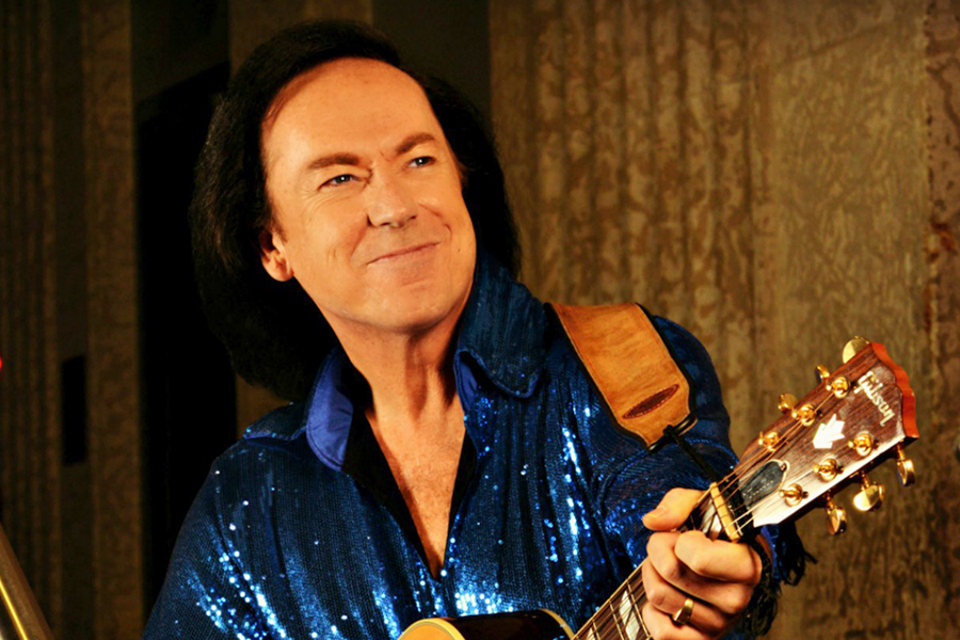 What better way to finish an iconic ride than with a finish line party featuring live music by Nearly Neil, a tribute act of the legendary Neil Diamond. That's exactly what is happening at RBC GranFondo Whistler's post-ride party.
Nearly Neil will be performing on stage at Celebration Plaza which will be situated next to the finish line and is the place for riders, family and friends to rejoice and celebrate the achievements of the epic day. There will be dancing and singing to ballads such as Sweet Caroline. It's also been said that those with the best 80's dance moves will win free Red Truck Beer tickets. Extra points for those who dress up in a glitter shirt!
The biggest Gran Fondo in North America is also going to have the biggest post-ride party and you will want to be a part of it!
Delicious finish line food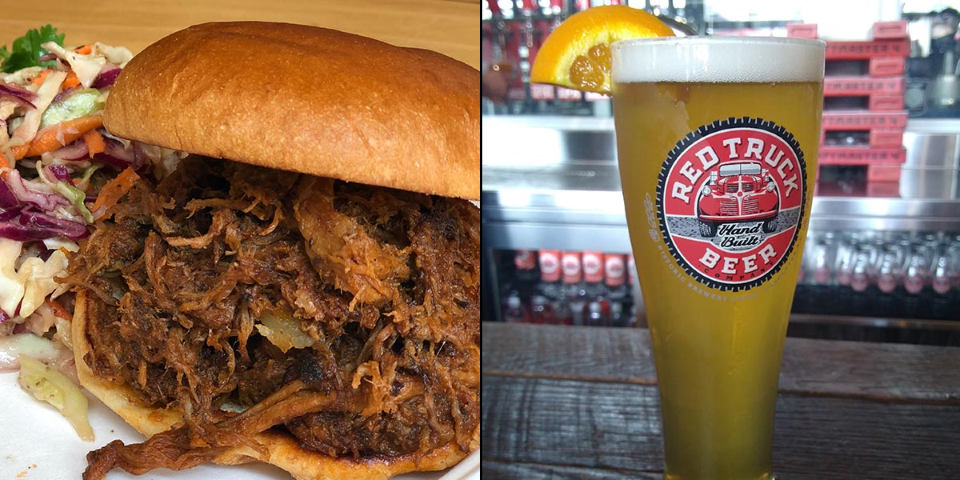 RBC GranFondo Whistler is known for their delicious post-ride meals. Included in your registration, this year's finish line meal will be prepared by Whistler Cooks and features a choice of a mouth-watering house smoked pulled pork sandwich or a Bavarian smokie in a bun.* Whistler Cook's pork spends a total of 300 hours in the smoker to make it just right. Vegetarian and Vegan participants can look forward to the hand rolled and cooked falafel and hummus pita wrap. All meals come complete with a scrumptious potato salad and use local ingredients.
Riders will have a hard earned beer (or soft drink) provided by Red Truck Brewery waiting for them at the finish line.
*Menu subject to change