Velo Girl Rides announces a new timed 'Gravel Segment' for the Bookwalter Binge Gran Fondo
Brent Bookwalter adds new challenge to the Bookwalter Binge by including a local favorite route
Asheville, NC – October 7, 2018 – Event Director Jennifer Billstrom announced today that the Bookwalter Binge Gran Fondo will offer a timed segment on gravel for the first time.
Historically, the Bookwalter Binge 'Gran Route' has been the most challenging of the three routes at the event -- offering 87 miles and 7,000' of elevation gain and finishing with a timed segment along the paved greenway, Point Lookout Trail. "This trail, which is maintained by the US Forest Service, has received damage from multiple heavy rain events throughout the year and is currently undergoing lengthy repair work" said Jennifer Billstrom, Event Director. "Fortunately, we have the perfect alternative to keep the challenging stats, while adding a new element to the mix."
"Mill Creek Road is one of my favorite hidden gems when riding east of Asheville, and into Binge country" said Brent Bookwalter, Binge Founder and BMC Racing Team member. "I first experienced Mill Creek as part of one of my favorite mountain bike rides. After a couple miles of beautifully forested, twisting and undulating climbing that left me feeling like I was deep in the middle of the woods, I was amazed to realize how close I was to civilization when I popped out at the top of the climb."
The event will be held on October 27, 2018. The Bookwalter Binge operates under a permit from the U.S. Forest Service.
VIDEO: The NEW Bookwalter Binge Gran Fondo
Background
The Bookwalter Binge is a relaxed Gran Fondo ride, studded with racing on timed segments of tough climbs that provide an epic challenge to all.
Three routes of varying length traverse some of the most beautiful roads in the Blue Ridge Mountains near Asheville, North Carolina: 7,000 ft of climbing in 87 miles, 5,800 ft in 72 miles, or 2,850 ft in 39 miles.
This is a unique opportunity to ride alongside female and male pro cyclists as they celebrate the end of their season racing all over the world and the country. The accessible pros ride all three routes, and along with Brent, they are inspired by cyclists of all backgrounds and abilities.
Photo: Epic Views on top of Point Lookout Trail. Credit: Bookwalter Binge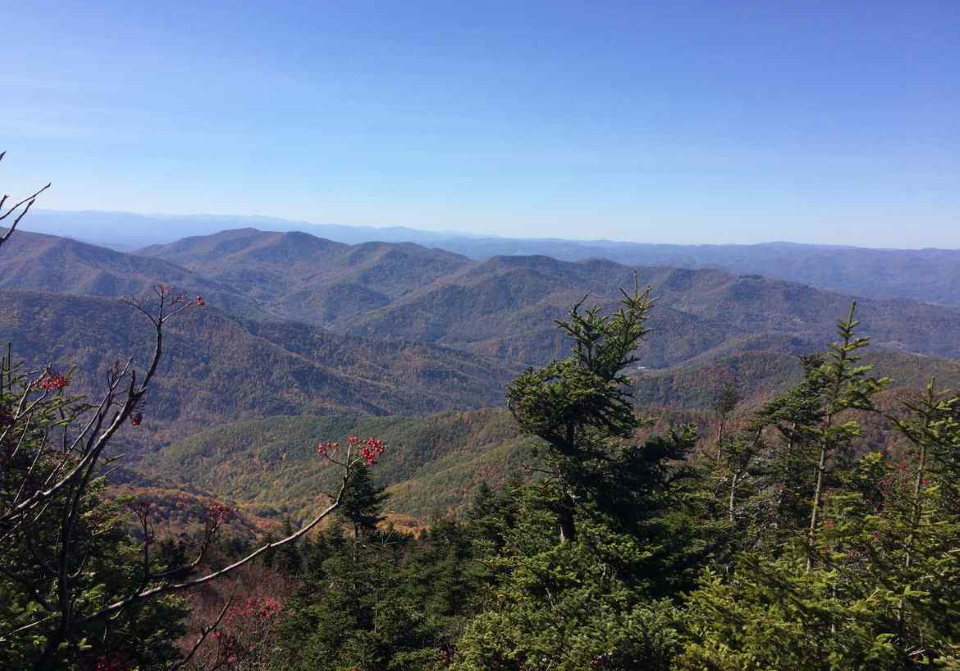 Register Now and Save!
Registration for the Bookwalter Binge Gran Fondo & TuneUp Ride is open. Registration prices increase on October 15!
For more information, visit BookwalterBinge.com or call 828-412-4242.
About Velo Girl Rides
Velo Girl Rides provides event and safety direction for the Bookwalter Binge Gran Fondo. The company also creates Beautiful Cycling Experiences with tours of the Blue Ridge Parkway, in the Asheville, NC area, and in the farmland and forests throughout North Carolina, South Carolina, and Virginia. In addition to end-to-end Blue Ridge Parkway tours, a variety of all-inclusive multi-day tours, one-day tours, and custom tours are offered to meet your specific needs.
Photo: Get ready to Binge! Credit: Bookwalter Binge