Gran Fondo Moab: Italian Cycling in the American Southwest
One of Utah's top Gran Fondo style cycling events, Gran Fondo Moab, returns May 6th, 2023. An Italian Cycling Tradition in the American Southwest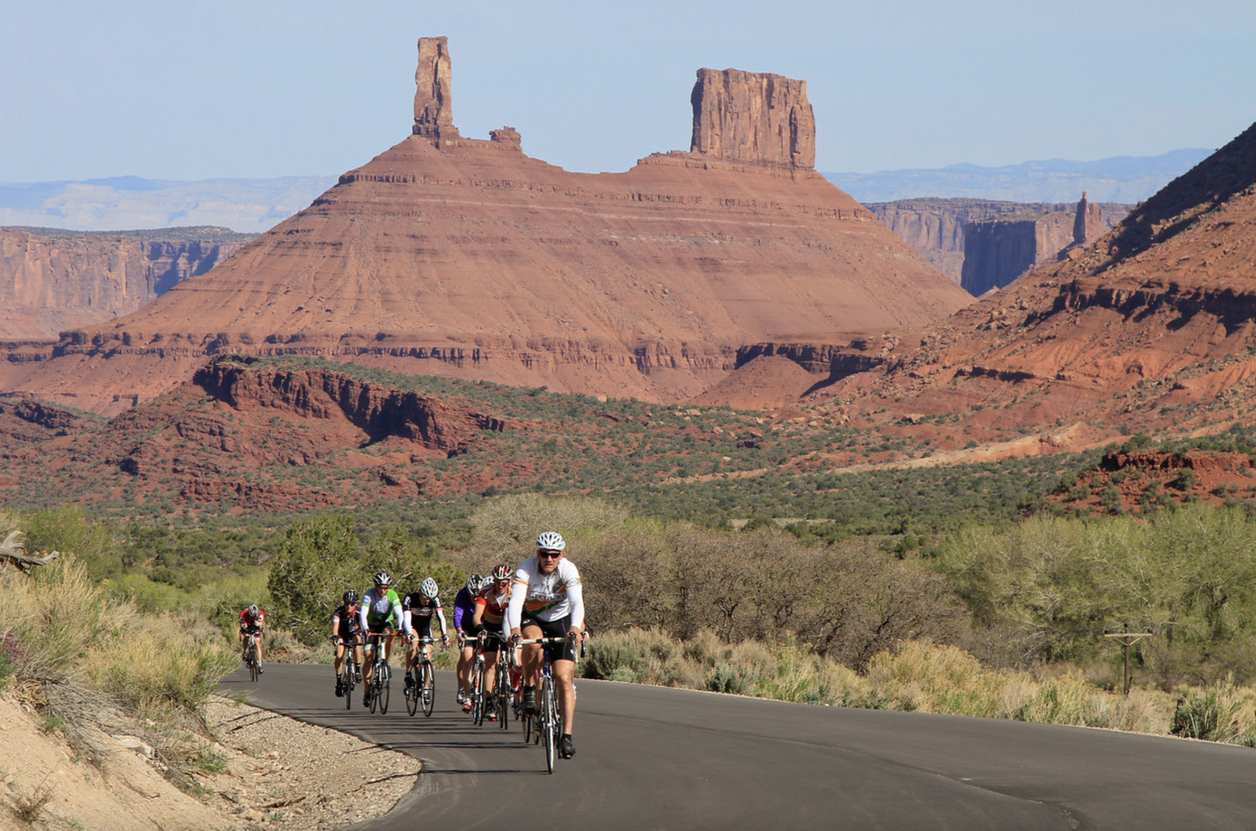 The Gran Fondo Moab will follow the La Sal Mountain Loop Road which features an amazing variety of canyon country scenery. The 60-mile long route follows the winding Colorado River, then heads up to the La Sal Mountains through beautiful Castle Valley.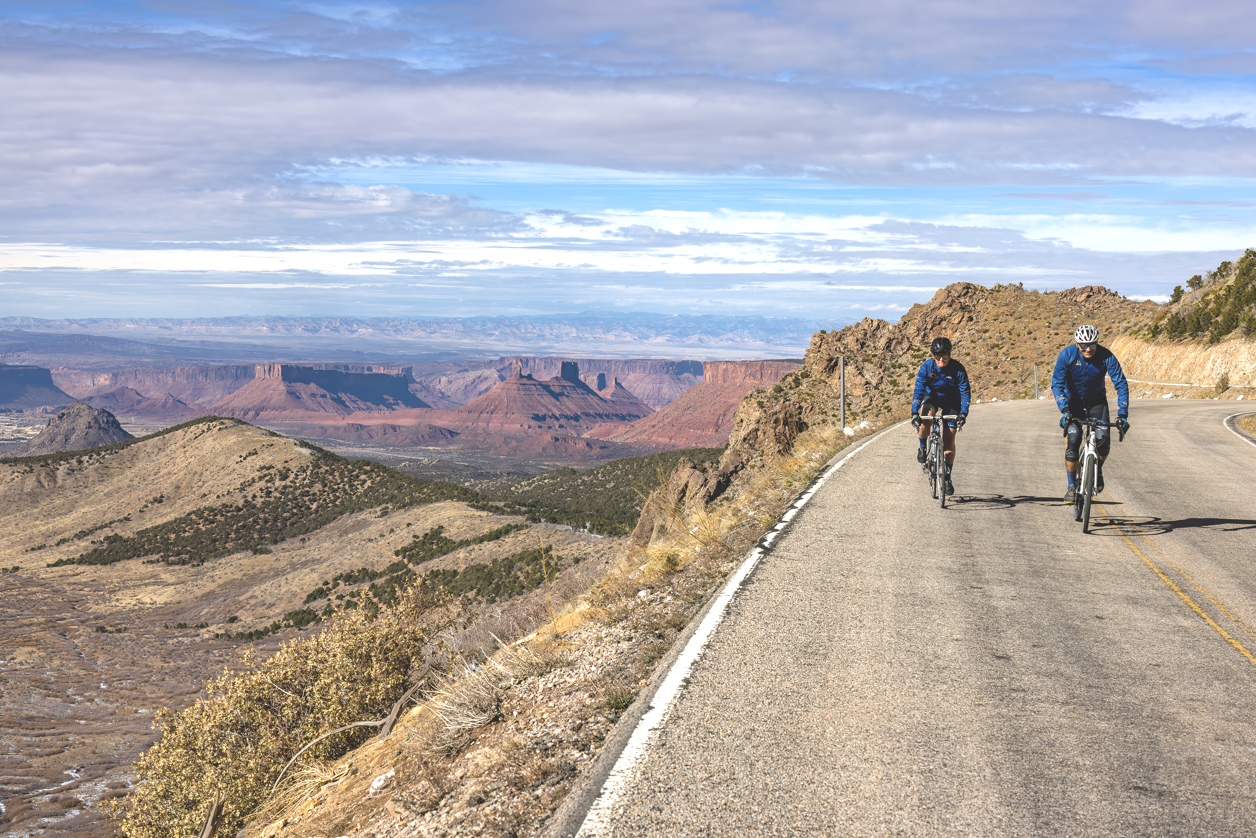 The route through La Sals provides incredible views of the 12,000+ foot peaks and the red rock valleys far below. Finishing this gorgeous loop will take you back to Moab via Spanish Valley Drive.
The Gran Fondo Moab will have mass start with overall results and results broken up by age groups. The route will have something for everyone with its steep climbs and rolling hills, flat sections, and gorgeous scenery. This will be a cycling event that you will remember for many years.
VIDEO: Gran Fondo Moab
Registration Includes
- Event T-Shirt (if registered before April 7th, 2023)
- Fully stocked aid stations w/food, water & electrolyte
- SAG Wagon & Mechanical support
- Accurate timing with overall & age category results
- Catered lunch at the finish line
Prizes
We are encouraging you to ride and race to the high point of the ride at the Warner Lake Road turnoff. The top five men and woman will be timed to the KOM/QOM at Warner Lake Road turnoff. The first male and female riders to the top will get $100.00.

- Men: Men 20 and Under, Men 21-29, Men 30-39, Men 40-29, Men 50-59, Men 60-69, Men 70+
- Women: Women 20 and Under, Women 21-29, Women 30-39, Women 40-49, Women 50-59, Women 60-69, Women 70+
Come join us!
For more information, visit granfondomoab.com
Use discount code: GFGMOAB$25 and SAVE $25 on registration fees!