Distances: 5.5 miles, 4.3%, 1,511 feet
The High Point Hill Climb Time Trial is a challenging event. As the name implies, the 5.5 mile route takes the rider on a difficult uphill climb, with grades as high as 22%, finishing 1,803 feet above sea level at High Point Monument. The field is limited to 240 riders.
The records are:

Men's course record of 19:32 was set by Szymon Niemotko in 2002.

Women's course record of 23:24 was set by Andrea Myers in 2012.
Course: is 5.5 miles uphill with pitches that reach 22% at times.

The Route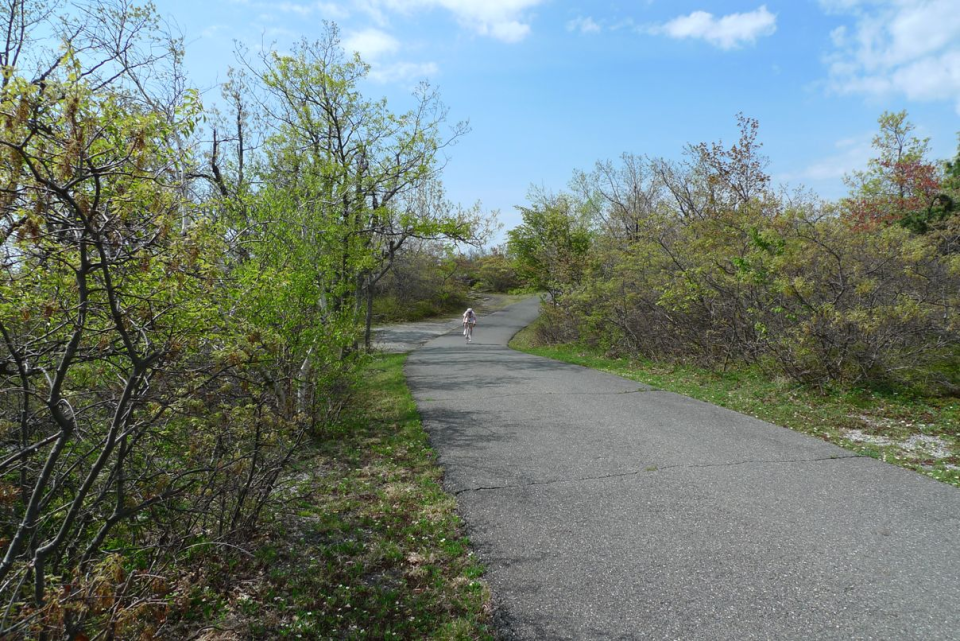 Establish the new event record and receive a cash award ($350/$350).
Domestic Pros may participate for the record only.