Among the toughest 100 hill climbs in the USA, only three are in Arizona, and here in Tucson you live next door to one of them.
(According to John Summerson, "The Complete Guide to Climbing By Bike", Mt Lemmon is 33rd on the list of 100 toughest road bike climbs in the US, with a rating of either "hors category" or "category 1" on the scale used to rank the climbs in European stage racing.)
Yes, Mt Lemmon is right up there with the famous passes in the European tours: hardly anywhere else in the US can you climb so high for so many miles in succession. That's why, every winter, Tucson sees packs of riders in matching jerseys, many of them speaking languages other than English, booking up the mountain.
But because the road is so long, it's also very forgiving: the grade averages only 4.5% for 6600 feet of elevation gain over the 56-mile round trip, and the almost continuous 21-mile descent at the end is exciting without ever being terrifying.
If you haven't ridden the Lemmon in a while (or ever), GABA can help make it easy. You can minimize the weight in your pockets because we provide four SAG stops, about six miles apart, with fluids, munchies, and healthy carbs. In honor of the pie shop that once operated in Summerhaven near the summit, the uppermost SAG will serve a variety of pies. You can also opt to buy yourself lunch at the restaurants in Summerhaven or Ski Valley at the top. In case something goes wrong, GABA provides vehicular sweep support to help with mechanical problems or provide a lift.
If you're not interested in "easy", GABA can help with that, too. Round up a posse of your riding buddies, see how fast you can fly to the top, and enjoy a social stop to eat pie and swap lies before you charge back down.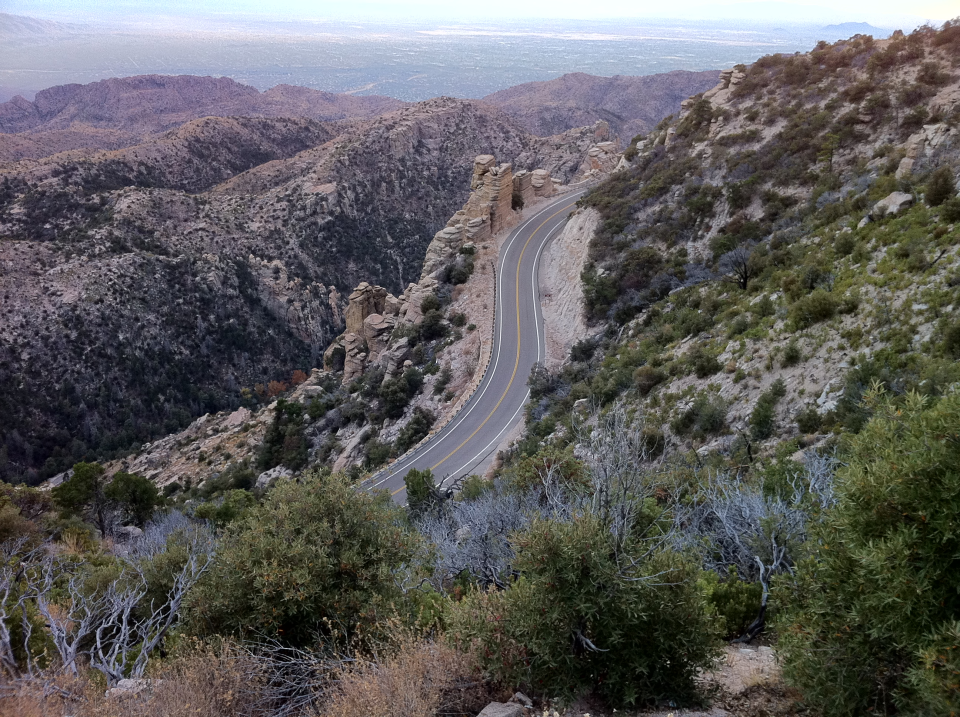 The fee covers all SAG food, to include a great assortment of Pies at SAG 4, as well as supplies and volunteers. GABA also provides financial support and volunteers for various other bicycling activities and organizations. Among these activities and organizations are the Tucson Bicycle Classic, Perimeter Bicycling Association of America, Bicycle Inter-community Art and Salvage (BICAS), El Grupo, Boys and Girls Club, Camp Abilities, The U of A Cycling Team, Ride on Tucson, Cyclovia, and the Pueblo High School Cycling Team.