Register Now for the 2017 Mammoth Gran Fondo
Chosen as a "top-ten" bike ride by Bicycling Magazine for its "jaw-dropping vistas", this year over 75% will be on FULLY CLOSED ROADS and features a QOM/KOM and TEAM competition, making it a truly authentic Italian Gran Fondo in the heart of California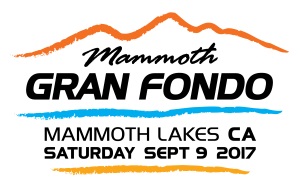 Taking place this September 9th at Mammoth Lakes, Mammoth Mountain is California's highest four-season resort and a cyclists playground. Located just 300 miles east of San Francisco, with 300 days of sunshine annually, the Eastern Sierra offers infinite cycling possibilities, with quiet roads and breath-taking scenic beauty all year long.
For 23 years the Mammoth Gran Fondo has taken riders on one of the most scenic rides in North America, and the 23rd year will no different. Through 13,000 foot mountain peaks, past ancient volcanic craters, alongside an ancient alkaline sea and bubbling geothermal hot springs there's no other ride like it in the USA.
"The 2017 edition of the Mammoth Gran Fondo is looking better than ever," said Bill Cockroft, Mammoth Mountain's senior vice president of events. "75% of the route will be completely closed to traffic, the team competition should add a really fun collaborative dimension and the KOM/ QOM awards will provide a nice test for our climbers."
The Mammoth Gran Fondo is unique and joins the likes of the internationally acclaimed Gran Fondo New York and Gran Fondo Whistler, in providing near FULLY CLOSED ROADS for the duration of the event.
It's not just elite riders that make the annual pilgrimage to Mammoth Lakes, with Medio (70 miles) and Piccolo (42 miles) courses, the weekend is inclusive of all riding abilities. Six feed stations with full SAG/ tech provide the level of support you'd expect of a world-class ride and the after party with "recovery beverages" off all flavors is a tradition in its own rite, helping revelers forget some of the pain that 6,643 feet of total climbing at elevation will inflict.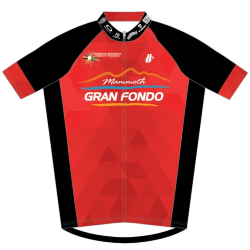 2017 Highlights
· KOM/QOM for Gran Fondo
· TEAM competition
· First across the line in 2017 will be 2018 Grand Marshal
· 75% of route closed to traffic
· 102, 70, and 42 Mile Route Options with Timed Results
· Beautiful, Quiet Roads with Minimal Traffic - 75 Miles (75%) of the Gran Fondo Route Closed to Through Traffic
· Signature Pint Glass & Finisher's Tech T-Shirt
· 6 Feed Stations with Full SAG/Tech Support
· Free Photos of You After Your Ride
· After-Ride Party with Food & Entertainment
2017 Mammoth Gran Fondo Grand Marshalette Janel Holcomb notes "The Mammoth Gran Fondo was *the* fondo that ignited my love of fondos. How could it not? From the beauty of the Mammoth Mountains, the challenging and breath-taking route with unparalleled support stations, to the fun-filled celebration in the heart of Mammoth Village after crossing the finish line... even if you only come to ride the 42-mile Piccolo route, the Mammoth Gran Fondo is exactly what you need for a perfect weekend in September!"
For more information and to register, visit www.mammothgranfondo.com
For full information about Mammoth Mountain, visit www.mammothresorts.com/resorts/mammoth-mountain
VIDEO: 2016 Mammoth Gran Fondo