Registration is Open for the 2019 Mammoth Gran Fondo
The Mammoth Gran Fondo is ready for another year of fantastic riding, amazing scenery, and good vibes. Register now for the best rates of the year at just $99!
Chosen as a "top-ten" bike ride by Bicycling Magazine for its "jaw-dropping vistas". Taking place September 7th in Mammoth Lakes where you can find California's highest four-season resort, Mammoth Mountain, and a cyclist's playground.
With 300 days of sunshine annually, the Eastern Sierra offers infinite cycling possibilities, with quiet roads and breath-taking scenic beauty all year long.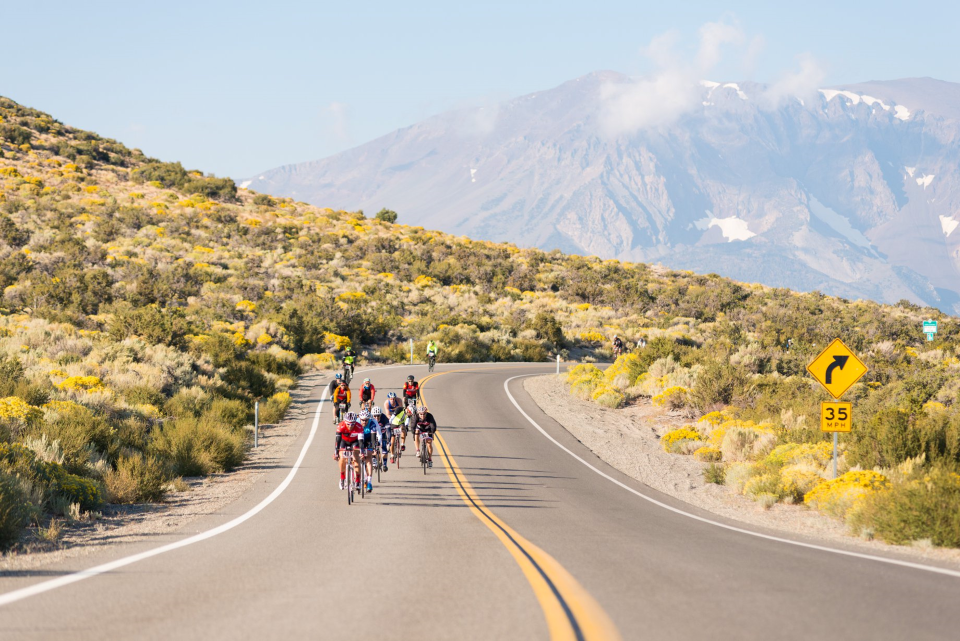 For 26 years the Mammoth Gran Fondo has taken riders on one of the most scenic rides in North America. Views of high sierra peaks, past ancient volcanic craters, alongside an ancient alkaline sea and bubbling geothermal hot springs there's no other ride like it in the USA.
70 miles will be on roads closed to thru traffic.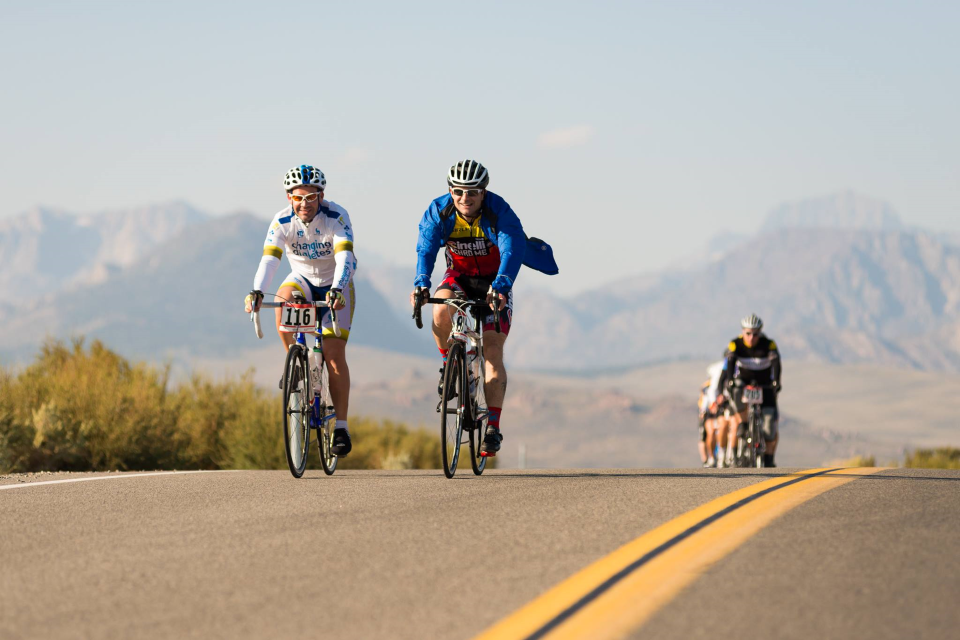 A Distance for Everyone
There are three distances available to suit all abilities of cyclists, ranging from the doable 42 mile Piccolo Fondo to the more challenging 70 mile Medio Fondo.
The 102 mile Gran Fondo contains 6,643 feet of total climbing at elevation, and up to six feed stations with full SAG and technical support provide the level of support you'd expect of a world-class ride.
Then there's the famous after party with "recovery beverages" of all flavors, a tradition in its own right, helping revelers numb the pain of completing the ride!
There's also free photos of you after your ride, plus a signature pint Glass!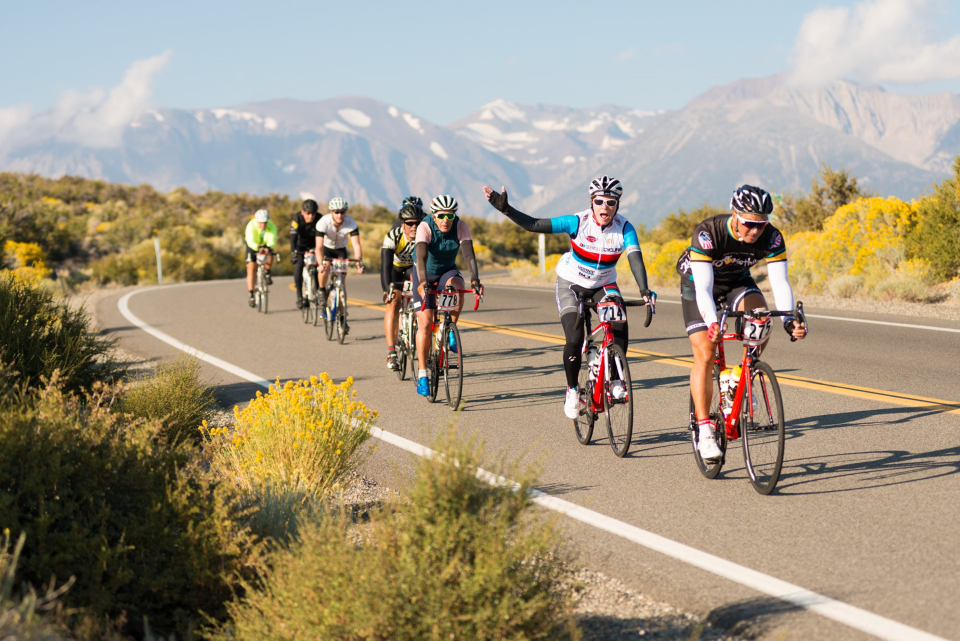 Official Mammoth Gran Fondo Kit Available
Crafted by VR7, the high quality jersey shows Mt. Banner and Mt. Ritter, part of the iconic Minaret mountain range and one of the most breath-taking vistas on the ride. It also proudly sports the logo of Mammoth Mountain Community Foundation as a constant reminder that every pedal stroke is helping a youth in this community.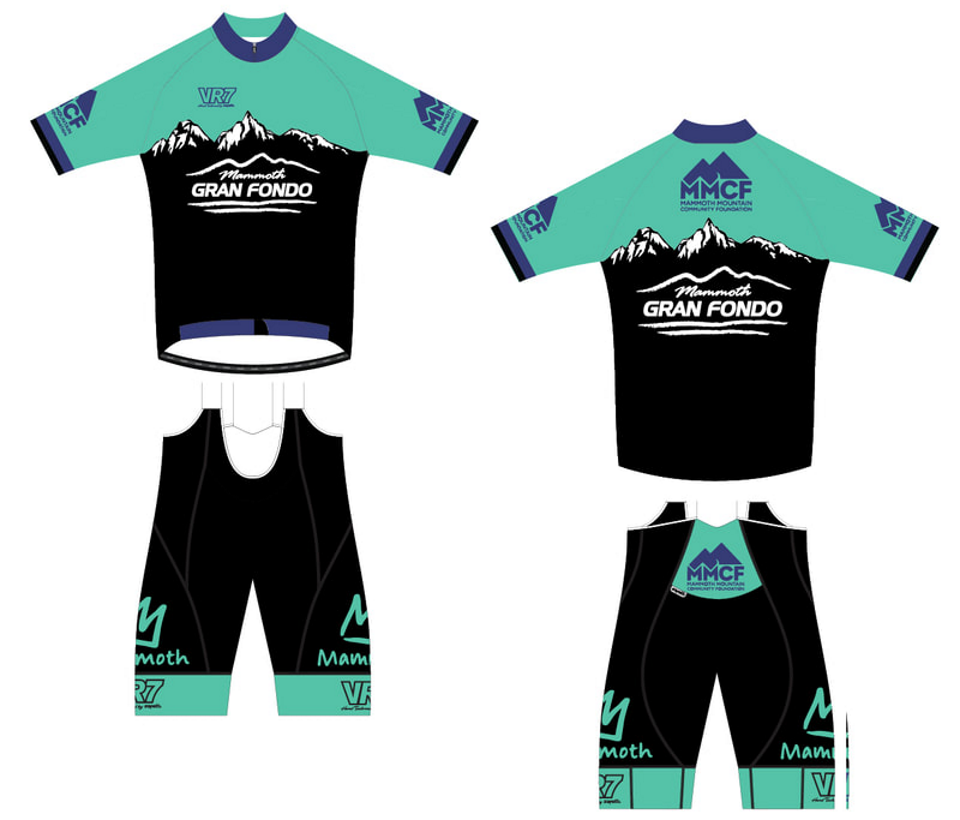 NEW Prima Fondo VIP Add-On
For a minimum donation of $200 to Mammoth Mountain Community Foundation, be part of the new Prima Fondo!
Prima Fondo includes VIP registration, a Front-Line start pass, and a VIP seating area at the post-ride event. Prima Fondo riders will get a 10 minute head start ahead of the main peloton.
All funds benefit the mission of Mammoth Mountain Community Foundation in support children through academics, athletics, and community outreach in the Eastern Sierra. One such program is our bike lending program which gives road and mountain bikes to children to use each summer.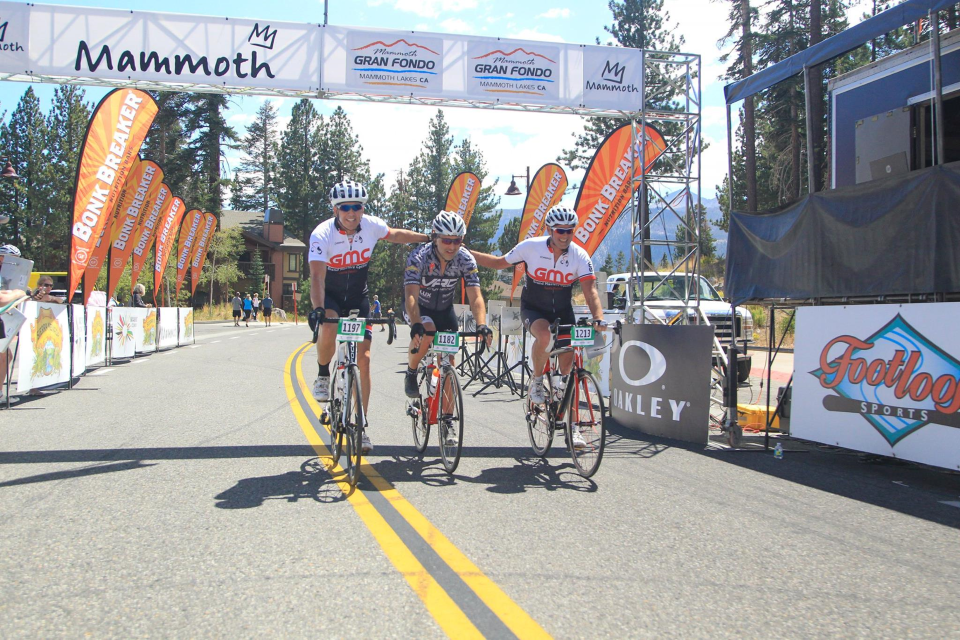 Register NOW and SAVE!
Register now for the best rates of the year at just $99!
For more information and to register, visit www.mammothgranfondo.com
For full information about Mammoth Mountain, visit www.mammothresorts.com/resorts/mammoth-mountain