Register NOW for the 2021 Mammoth Gran Fondo
Come and soak up some of "the best cycling in California" on September 11th. You'll experience incredible scenery, near empty roads, first class support and seriously cool vibes!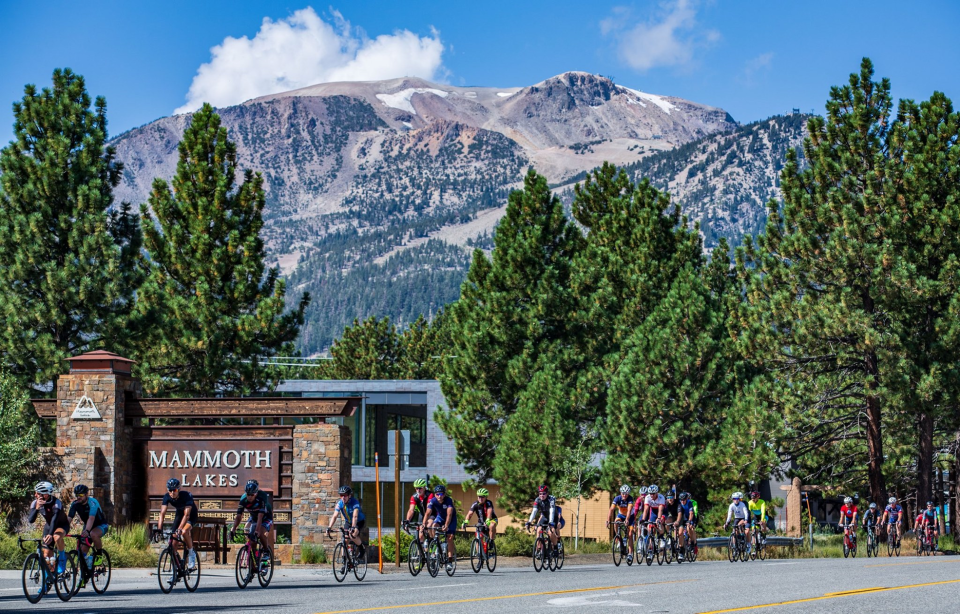 For those who are familiar it's no surprise to hear that the Mammoth Gran Fondo was chosen as a "top-ten" bike ride by Bicycling Magazine for its "jaw-dropping vistas".
So we'll let you in on a secret that not all cyclists will want you to know about …

The Mammoth Gran Fondo takes riders along the east side of Yosemite and the High Sierra with incredible views of the Sierra Nevada, Mono Lake, and White Mountains.
It traces an amazing route through what has been called by some "the accidental national park." Enjoy beautiful riding along this serene route that includes good pavement, very few stop signs and virtually no traffic.
75% of the Gran Fondo route is closed to through traffic; matching the incredible scenery with the appropriate calmness.
For 26 straight years the Mammoth Mountain Community has guided riders on one of the most scenic rides in North America!
Views of high Sierra peaks, past ancient volcanic craters, alongside an ancient alkaline sea and bubbling geothermal hot springs, "there's no other ride like it in the USA".
NEW for 2021 is a vendor village at the Footloose Sports parking lot on Friday from 8am-8pm. Come and check out industry and local vendor booths. Vendors will also be set up Saturday in the Village at Mammoth to make your post-race experience as fun as ever!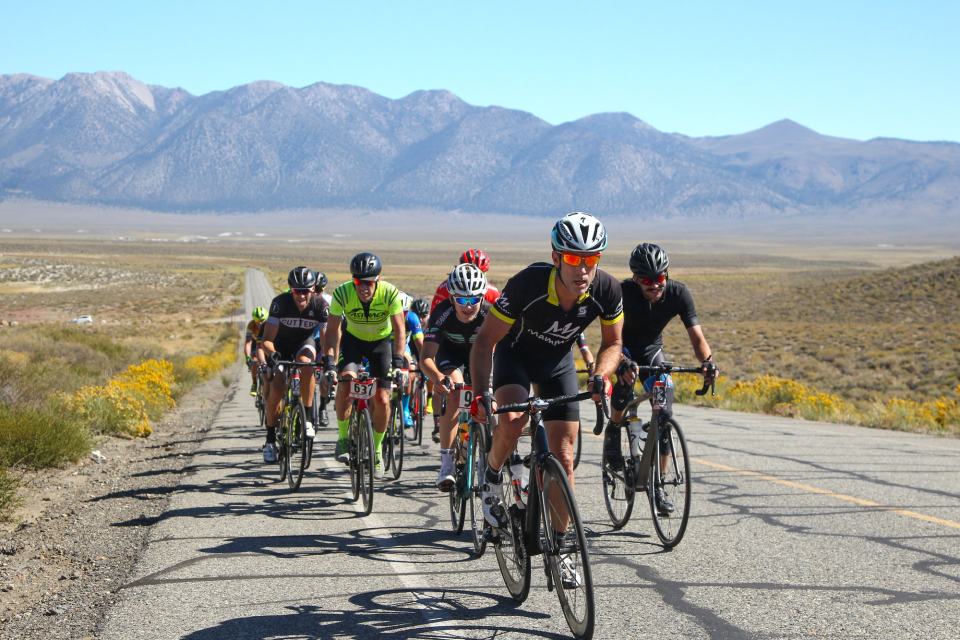 Three distances for all Abilities
There are three distances available to suit all abilities of cyclists, ranging from the very doable 42 mile Piccolo Fondo to the more challenging 70 mile Medio Fondo.
The 102 mile Gran Fondo contains 6,643 feet of total climbing at elevation, and up to six feed stations with full SAG and technical aid that provide the level of support you'd expect of any world-class bike ride. Light on-course lunch for Gran Fondo and Medio riders and clothing drop at rest stops.
Then there's the famous after party with food, live music and "recovery beverages" of all flavors including Sierra Nevada beer, a tradition in its own right!
There's also free photos of you after your ride to remind you of your visit.
In true North American Gran Fondo format, all three distances are electronically timed adding that competitive element should you want to go for the fastest time? There's also a team prize too, minimum of 3 riders per team and tandems are welcome.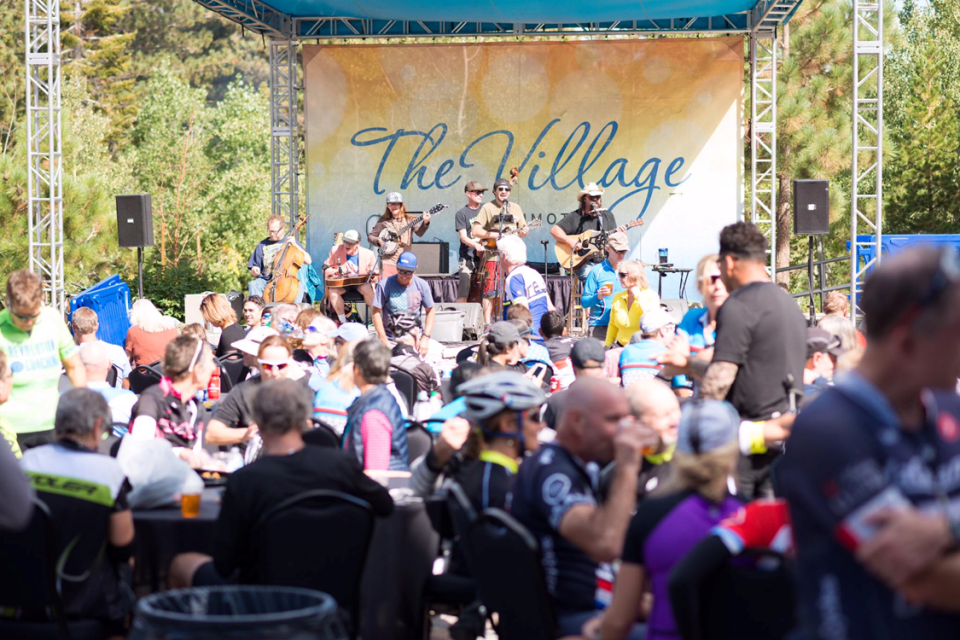 Official 2021 Mammoth Gran Fondo Kit
Crafted by VR7, the high quality jersey displays part of the iconic Minaret mountain range, one of the most breath-taking vistas on the ride. It also proudly sports the logo of Mammoth Mountain Community Foundation as a constant reminder that every pedal stroke is helping a youth in this community.
Pre-Order of the Gran Fondo kit will run through July 31st and we guarantee availability of the kit for pick-up with your rider packet at the Gran Fondo.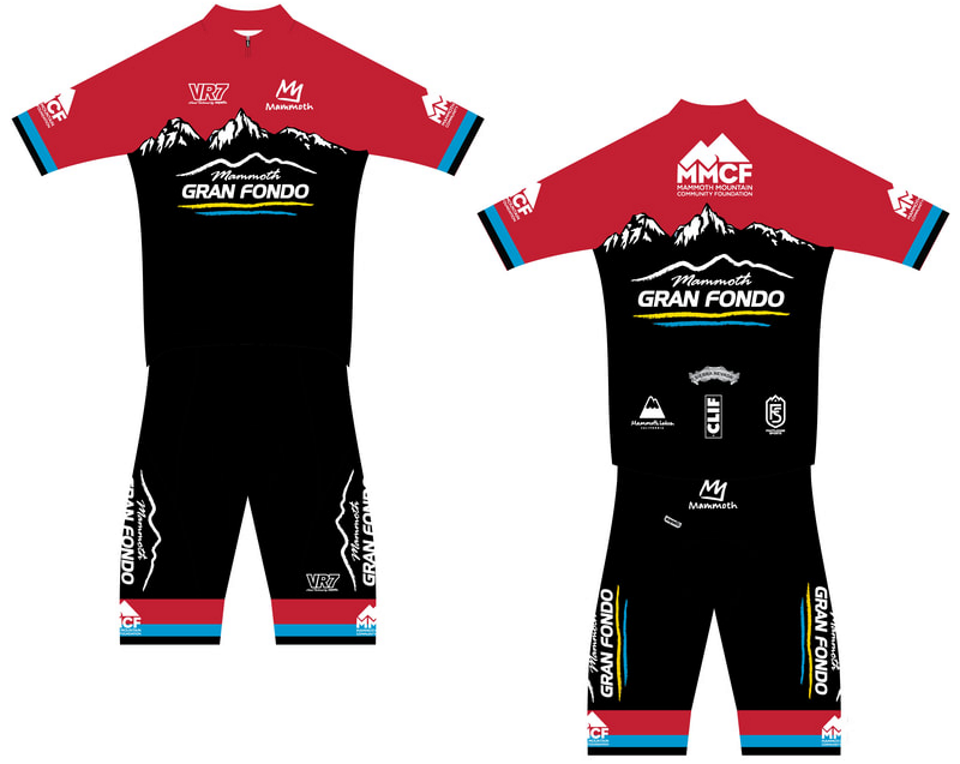 Ride with Wildlife Generation Pro Cycling Team
Ride alongside the pros!
Mammoth Mountain is excited to announce that the Wildlife Generation Pro Cycling Team, headed by Danny Van Haute, 6 time National Champion, Olympic Athlete and Coach and Director of the Jelly Belly Pro Cycling Team from 2000-2018, will be riding in the Mammoth Gran Fondo this year!
Wildlife Generation Pro Cycling leads the UCI America's Tour rankings by almost 80 points. This makes them the top ranked team in both North and South America at the moment.
Prima Fondo VIP Add-On!
For an additional fee of $99 that goes to the Mammoth Mountain Community Foundation, be part of the Prima Fondo. The Prima Fondo VIP Experience provides you with speedy and preferred packet pick-up + post-race VIP seating area, plus you get to skip all the lines for beverages and food at the post race party.
All funds benefit the mission of Mammoth Mountain Community Foundation in support children through academics, athletics, and community outreach in the Eastern Sierra. One such program is a bike lending program which gives road and mountain bikes to children to use each summer.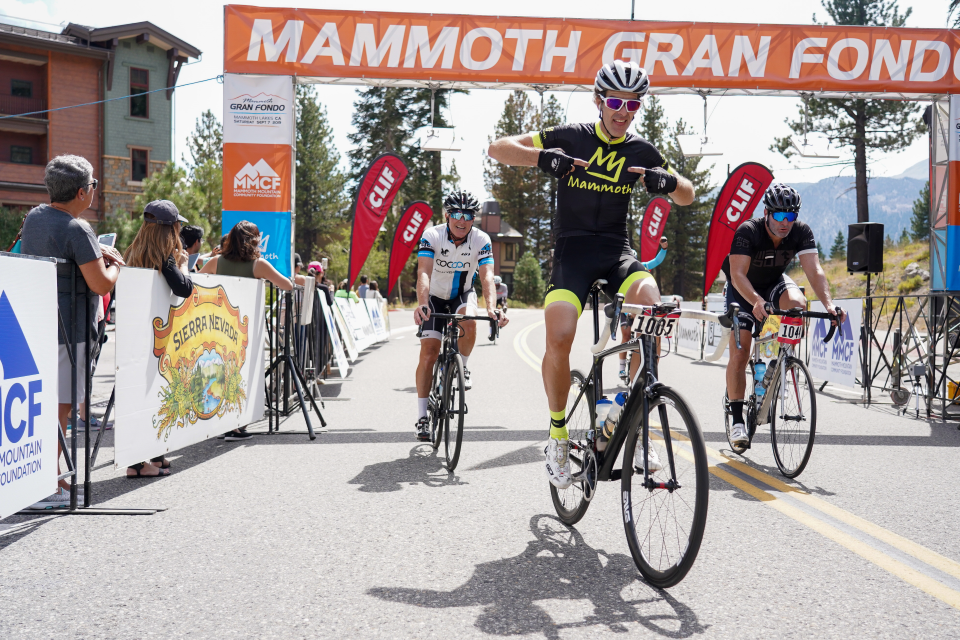 Register NOW to Secure a Place
All riders under the age of 18 ride for FREE!
For more information, please visit www.mammothgranfondo.com or click the register button below to register now.
For full information about Mammoth Mountain including getting there and accomodation, please visit www.mammothresorts.com/resorts/mammoth-mountain
Find out more about Mammoth Lakes, please visit: https://www.visitmammoth.com

Benefiting the Mammoth Mountain Community Foundation
The Mammoth Gran Fondo is a fundraising event to support Mammoth Mountain Community Foundation (MMCF). MMCF works to provide inclusive academic and athletic opportunities for children across the Eastern Sierra.
One such program is a bike lending program which gives road and mountain bikes to children to use each summer.