Mammoth Gran Fondo introduces the Sub Six Club
For those that want to achieve a "Sub Six Hour time" on near closed roads, on the 102 mile Gran Fondo
The Mammoth Gran Fondo is looking to create a new culture in the world of Gran Fondo's and they want you to be a part of this revolution!
Join Big Wheel Coaching and VR7 in the first ever "Sub 6 Group". This totally new and unique concept is to gather around 30-50 riders who want to achieve a sub six hour Gran Fondo and do so as a team in one cohesive unit with the assistance of "on road" coaches and pro riders.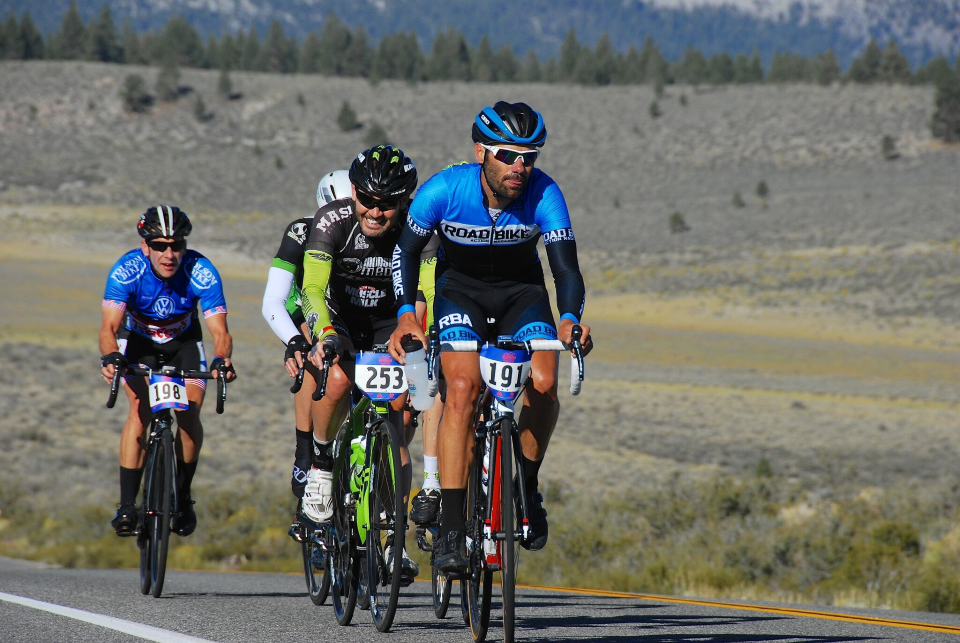 Top Professional Coach for over 10 years across a range of athletes including professional riders including Elevate-KHS Pro Cycling and amateurs Brian McCulloch from Big Wheel Coaching said "As a Coach, I have helped numerous riders prepare for epic rides around the world. In most instances the focus is to develop my Athletes fitness to the highest possible level while reinforcing current strengths and developing weak-spots in their cycling repertoire."
"It is the blend of these two perspectives, preparing Athletes physically and assembling a great team on event-day that will make the Mammoth Gran Fondo Sub-Six unique! As a member of Sub-Six you will ride the Mammoth Gran Fondo amongst a team of like-minded Athletes that will work together for a common goal, to finish under 6-hours."
This professional-grade experience features coaching & training support from Big Wheel Coaching, a high-quality/distinctive cycling 'kit' from VR-7 Cycling Apparel, and event-day support at the Mammoth Gran Fondo that is usually reserved only for professionals.
Qualities needed for the Sub Six Club

A real passion and desire to achieve new goals


Strong team work ethic


Ability to attend Pre Ride/Meeting on Friday, September 7th at 1:00pm


Be Involved in a Private Social Media Platform for Discussion/Tips/Coaching to Help Achieve the Sub 6 Goal


Attend Regional (So Cal/Nor Cal/Reno) Pre Event Rides


Look dead cool in Custom Sub Six Mammoth Gran Fondo VR7 Kit!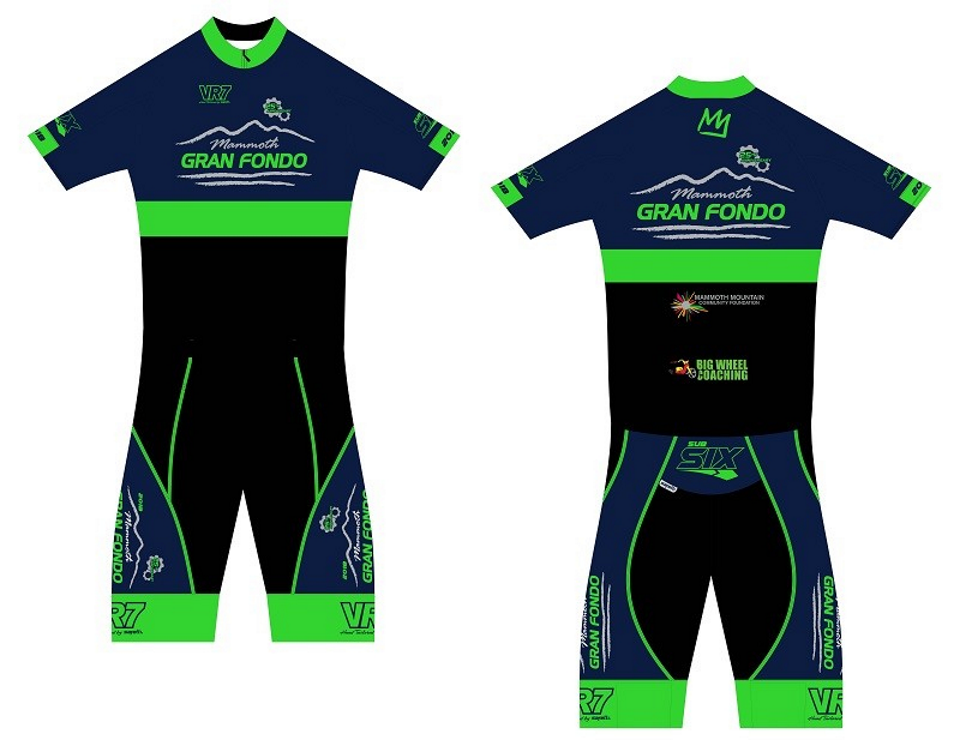 How do I join and what are the benefits?
Register via ImAthlete until the cap of 50 riders is reached.
Pricing: $349
Includes:

2018 Mammoth Gran Fondo Entry


VIP Packet Pick-Up (No Wait!)


Custom Sub Six Mammoth Gran Fondo VR7 Kit Including: Jersey & Bib Shorts (Must Be Worn At Event to Identify Group to Coaches)


Dedicated on Course Support of the Sub 6 Group


Pre Event Coaching Plan and Facebook Group by Big Wheel Coaching


Dedicated Team Ride & Planning Meeting on Friday, September 7th at 1:00pm (Must Attend)


Complimentary Friday Night Happy Hour


Post Event Private VIP Seating


And Many More Cool Benefits In The Works!

Mammoth Gran Fondo celebrates its 25th Anniversary!
September 8, 2018 - Mammoth Lakes, California
Over 75% of the route is on closed roads, making it a truly authentic Italian Gran Fondo in the heart of California. To celebrate its 25th Anniversary, kids aged 18 and under, ride for FREE!
Chosen as a "top-ten" bike ride by Bicycling Magazine for its "jaw-dropping vistas", the Mammoth Gran Fondo is situated to the south east of Yosemite National Park and takes riders along the east side of the High Sierra with views of the Sierra Nevada Range, Mono Lake and the White Mountains.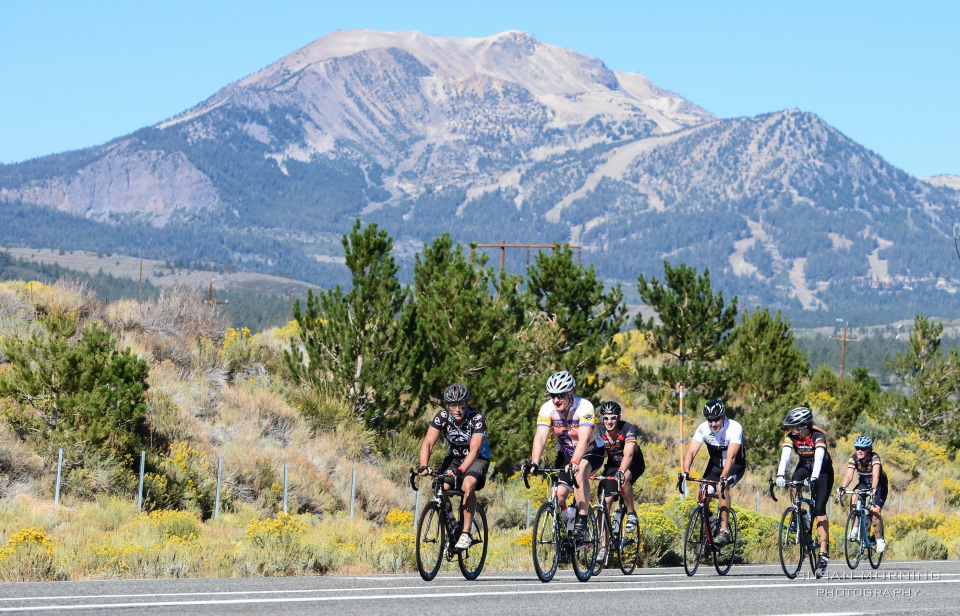 The Gran Fondo is only "one of a handful of amateur cycling events" in North America that is able to "close the roads" for the duration of the event, including the internationally acclaimed Gran Fondo New York and RBC GranFondo Whistler. In fact, Gran Fondo distance riders (101 miles) will enjoy 75 miles of closed roads, with only one stoplight - unheard of in U.S. Amateur cycling!
It's not just elite riders that make the annual pilgrimage to Mammoth Lakes, with the Medio Fondo (70 miles) and Piccolo Fondo (42 miles) courses making the weekend inclusive for cyclists of all abilities.
Originally named the Mammoth Fall Century, the event has fully transitioned to an authentic Italian Gran Fondo.In true North American Gran Fondo format there is a Strava based KOM/QOM competition and the event is also timed from start to finish too.
There's no shortage of family-friendly activities to do in the area, including family favorites such as the top of Mammoth Mountain on a Gondola and a trip to Devil's Postpile to name a few.
With true "Italian Panache", participants will enjoy a post-ride celebration with food, entertainment and music in the Village at Mammoth!
You can take away free photos from the Fondo as a memento of your achievements, as well as a Signature pair of Mammoth Gran Fondo Socks and Finisher's Tech T-Shirt!
Mammoth Mountain is California's highest four-season resort and a cyclist's playground. Located just 300 miles east of San Francisco, with 300 days of sunshine annually, the Eastern Sierra offers infinite cycling possibilities, with quiet roads and breath-taking scenic beauty all year long.
Through 13,000 foot mountain peaks, past ancient volcanic craters, alongside an ancient alkaline sea and bubbling geothermal hot springs there's no other ride like it in the USA.
The Six feed stations with full SAG/ tech provide the level of support you'd expect of a world-class ride and the after party with "recovery beverages" of all flavors is a tradition in its own rite, helping revellers forget some of the pain that 6,643 feet of total climbing at elevation will inflict!
Group/Club Discounts are welcome and e-Bike's are encouraged for the event!
For more information and to register now, please visit mammothgranfondo.com
For full information about Mammoth Mountain, visit mammothresorts.com/resorts/mammoth-mountain