Less than two weeks to take your place at North America's best
12 days until online registration closes on September 4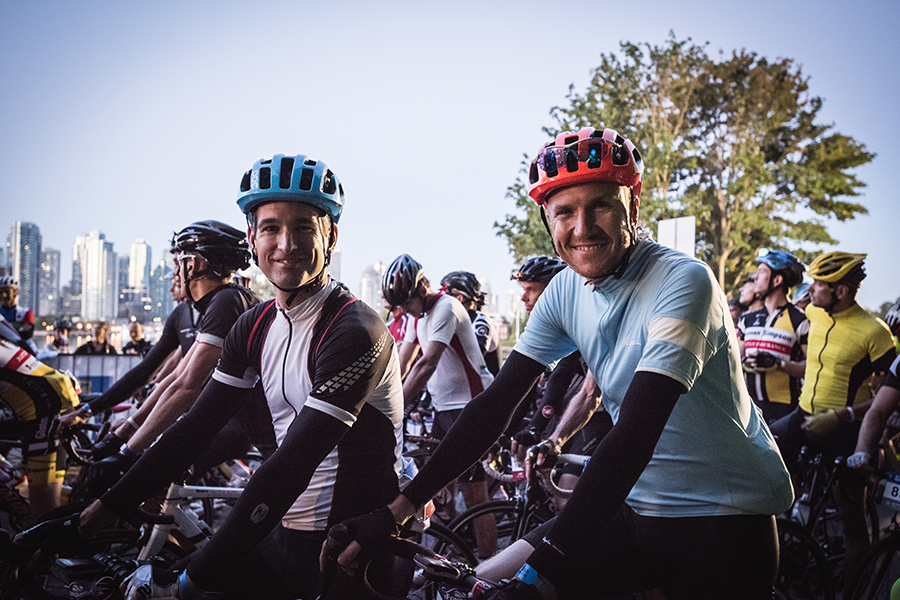 Secure Your Place on the Startline
9 AM (PT) September 4 is your last chance to register online for RBC GranFondo Whistler taking place on September 8. Voted by GranFondo Guide as the best North American Gran Fondo, tick one more ride off your bucket list.
Need another reason ride RBC GranFondo? In 2020, RBC GranFondo Whistler will host the UCI Road World Championships in partnership with Vancouver and Whistler. Register to ride the same course as the 2019 Qualifier, as well as with world class athletes.
More Than an Iconic Ride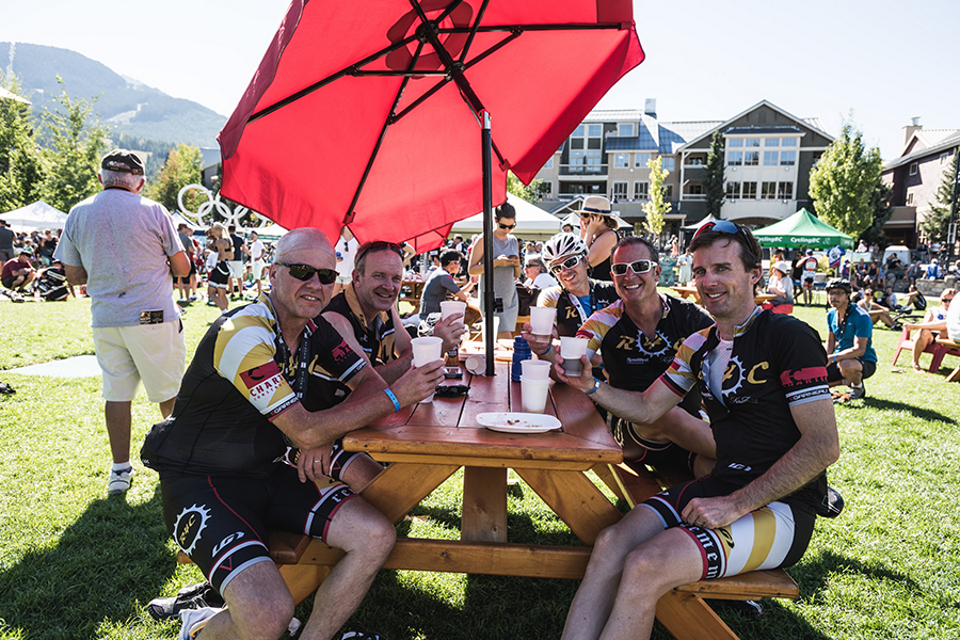 It's 4 days of celebrating the best of cycling at RBC GranFondo Whistler. VeloSpoke Bike Expo kicks-off the weekend for all riders with Friday package pick up at Vancouver Convention Centre. Over 50 of the industry's leading exhibitors will be present with goodies and giveaways as 4500 excited riders pick up their packages and event swag. For VIP Alta Classe riders, the party kicks-off as early as Thursday at a Cocktail Reception at Vancouver's swanky St. Regis Bar & Grill.
On the big day, Saturday September 8, riders will gather at Stanley Park as the city wakes up, ready for a truly beautiful and memorable ride. 4500 cyclists will be riding up the Sea-to-Sky Highway after chasing the sunrise over the Lion's Gate Bridge, and you could be one of them! Once you ride across the finish line using thousands of cheering fans to propel your legs for the final push, the real party at Celebration Plaza begins. Celebration Plaza opens at 10am. It's the place to let the glory of finishing RBC GranFondo Whistler sink in with your friends and family.
At 1PM, champagne will start spraying at Celebration Plaza as awards for the different categories are given out. Once the champagne stops, the dance party begins. Live in concert this year is Nearly Neil, a Neil Diamond tribute act. Get ready to dance and sing to your heart's content, as those with the best 80's moves will win some sweet spot prizes. All you have to do is impress us!
VeloSpoke Bike Expo, presented by helpforme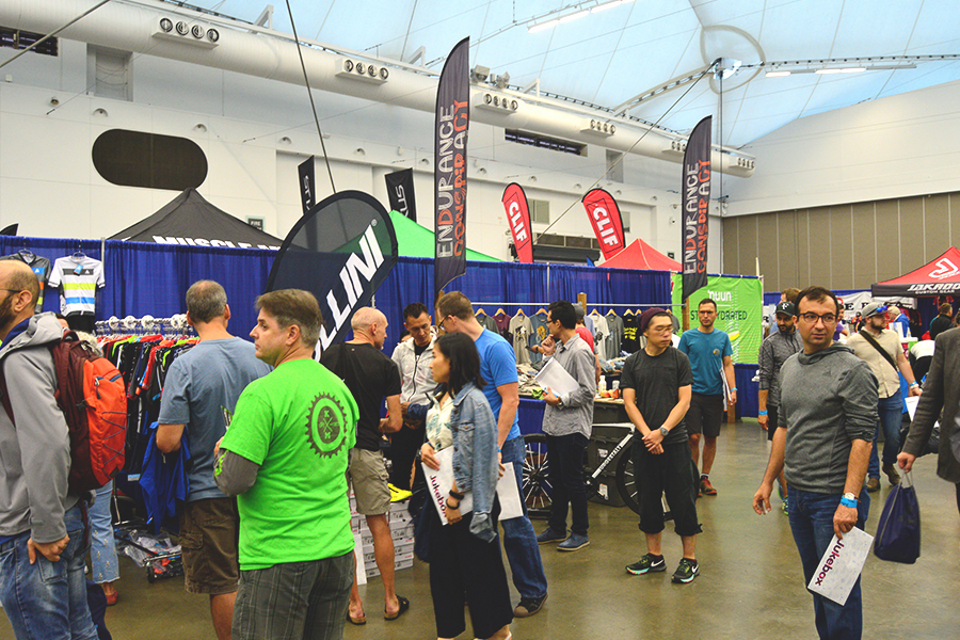 Presented by helpforme, VeloSpoke is Vancouver's premier bike expo where cyclists pick up their rider package and event swag. Spend a Friday afternoon checking out Vancouver's bike scene. Speak with representatives from the best in the cycling and sports industry such as: Bianchi, Great Explorations, Spandex Panda, toxik design lab and more!
Entrance for the public is free.
Where: Vancouver Convention Centre East, Hall B
When: Friday Sept 7
Time: 11am – 8pm (PT)