Levi's GranFondo relocates, pivots to spring and caps ridership in 2021
America's premier cycling event relocates to Windsor, California establishes a new date in late May and caps entries at 2,500 riders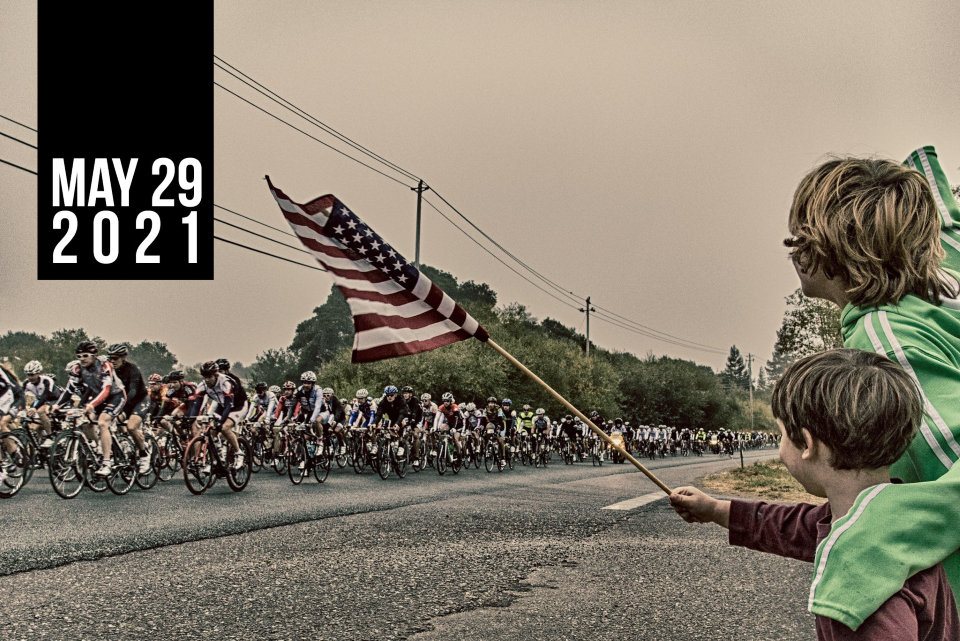 (Windsor, CA, 23 JUN 2020) – Levi's GranFondo producer, Bike Monkey, has partnered with the Town of Windsor, California as the new host city of the 12th edition of the iconic mass-participation cycling event, now taking place on May 29, 2021. The rider cap is being reduced to 2,500 as organizers put more focus than ever on providing a once-in-a-lifetime experience for those that manage to sign up in time.
The move to Windsor is aimed at showcasing even more of what Sonoma County has to offer, highlighting new routes, challenging terrain, rugged landscapes, and the sweeping vistas of the region's vineyards and coastal mountain ranges.
Windsor is just 8 minutes north of Santa Rosa on Highway 101, but full of what makes Sonoma County a destination: incredible wineries, top craft breweries, luxurious accommodations, exceptional dining, and access to the continent's most renowned cycling roads.
"As far as premier bike events go it doesn't get bigger than Levi's Granfondo," says Dominic Foppoli, Town Mayor. "The Town is honored and excited to be collaborating with Bike Monkey again on such a signature offering. I feel it's a perfect fit for The Town of Windsor and look forward to sharing the Windsor Town Green and our wonderful community with riders and families from all over the nation."
"We've always delivered something new with Levi's GranFondo, expanding our boundaries year after year," says Carlos Perez, owner of Bike Monkey and Levi's GranFondo co-founder. "The current pandemic has given us the opportunity to make the biggest changes the ride has ever experienced, breaking from our roots as we expose people to even more incredible, epic riding in Sonoma County."
Amid growing concern over the risk of wildfires in the fall and a challenging October event environment due to the pandemic, GranFondo organizers have had the time to revisit a long-simmering idea to host a spring event showcasing another aspect of Sonoma County's incredible cycling terrain.
The 2021 Gran route will feature Sonoma County's highest pass over Geysers Road, adjacent to a once-proposed national park and current geothermal hotspot. The route features spectacular, sweeping views of Sonoma County from the rugged backdrop of the Mayacamas mountain range along with deep-walled canyons, emerald hillsides, and climbs every bit as challenging as those found in previous iterations of the GranFondo.
"I've always wanted to show the world as much of Sonoma County as I could," says Levi Leipheimer, GranFondo Co-Founder, Tour de France stage winner, 3-time Amgen Tour of California Champion, and Olympic Bronze Medalist. "Of course that's not possible in one day, given the variety and scope our roads have to offer. In hosting our event in Windsor, we will be able to put a whole new corner of this cycling paradise on display, and I'm ecstatic about it."
Registrants for the 2020 edition of Levi's GranFondo will have their ride entries honored for the new date on May 29, 2021 and while event registration is still open, only a few spots remain.
Levi's GranFondo supports the King Ridge Foundation, an organization benefiting at-risk youth since 2009 . Learn more about Levi's Granfondo at levisgranfondo.com.

About Bike Monkey
Bike Monkey is a bicycle event production company that specializes in the adventure and passion of cycling. Active since 2005, Bike Monkey organizes races and rides across multiple formats, hosting tens of thousands of cyclists annually in events in California and beyond. To learn more about Bike Monkey, visit bikemonkey.net.
About King Ridge Foundation
The King Ridge Foundation is a 501(c)3 non-profit based in Santa Rosa, California. The organization is the charitable partner to Levi's GranFondo and has been serving at-risk youth since 2009. Some past and current organizations supported by the King Ridge Foundation include the Forget-Me-Not Farm, Social Advocates for Youth, the B-Rad Foundation, Sonoma Pride, Cancer Support Community, Adventure Risk Challenge, and Tahoe Safe Alliance.
About Windsor
Tucked in Sonoma County's rolling hills, Windsor is classic California. Relaxed and approachable. Not full of ourselves, just full of fun. We're one of the last small towns in California - and we love it this way. With vineyards around us and San Francisco within reach, we're in the perfect place. Big city perks, packed into a tranquil town. With craft beer heaven and California's best wine regions in our own backyard. Foodies flock here. Families play here. Friends meet up, just to hang out. A destination that's just under the radar, and totally worth stopping for.