Join Source Endurance in September for BWR Survival Camp: Utah!
Over 95% of campers go on to complete the BWR on game-day and that's in part to the superb training and advice they receive from Source Endurance coaches and instructors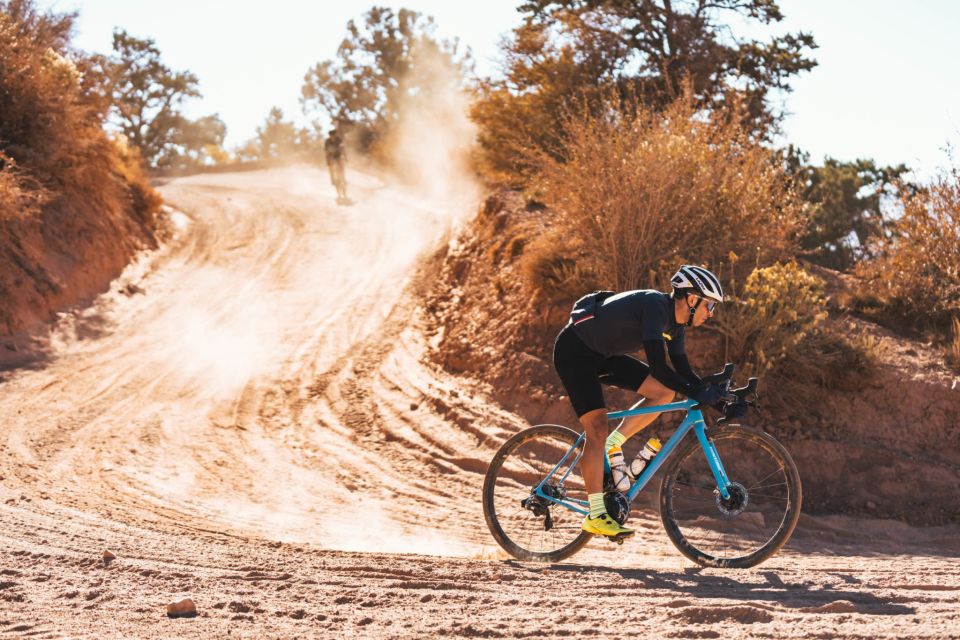 According to BWR founder Michael Marckx, "40% of the racers don't complete the event because it's too hard and they're not ready."
Enter the BWR Survival Camp. Along the way Source Endurance will divulge the secrets of the subtle art of riding in the loose dirt and gravel. They keep the groups small, fun and rambunctious as they provide each cadre with an intimate preview of the top secret, untested BWR course. All the while each camper is treated to good food, good drink and a memorable experience that will be the envy of your riding cohort back home.
BWR Survival Camp: Utah runs September 21-26th. During this time you will preview the BWR Utah course, section by section like the pros, and walk away with a game plan for event day Sunday. Some key benefits include having confidence on event day, pacing strategy, and technical knowledge on key sections. The camp also includes a free Source Endurance training plan AND your BWR Utah entry fee.
Spots are limited!
VIDEO: Survive One of the Toughest Bike Races in the World!
BWR Survival Camp Utah is designed to mimic the professional style pre-ride and course recon that is now standard practice heading into heavyweight events like Paris- Roubaix, Strade Bianchi, and the Tour of Flanders. This 5 day camp begins weeks in advance with a complementary Source Endurance written BWR training plan. When you arrive in Cedar City you will begin 4 days of comprehensive course reconnaissance as you complete your event taper. The crescendo will be you toeing the line at the Belgian Waffle Ride on the 5th day with intimate knowledge of what to expect after spending 4 days studying and strategizing.
The camp will provide you with a relaxed atmosphere as we take care of the support and most of the food and drink during the camp. This allows you focus solely on the task at hand. An early arrival to Cedar City allows you the luxury of acclimating to both the altitude and the town as you settle in for a few days.
What sort of athlete is best suited for this camp?
Consistently active and serious athletes will benefit greatly from this camp. These athletes push themselves in training and consistently accomplish 3-6 training sessions per week. 2-4 rides at an endurance pace for 2-3 days in a row are no problem and even some long training sessions of up to 6 hours are common. These athletes should feel comfortable riding in groups and should be able to handle loose descents and moderate single-track with rocks and roots with ease.
- Duration: 5 days, 4 nights
- Mileage: 25 - 90 miles
- Elevation Gain: 2000' - 8000'
- Terrain: Altitude, Mountains, Gravel+
For more information, please visit: https://source-e.net/belgian-waffle-ride-survival-cedar-city

Get a BWR Training Plan
We have a selection of BWR-specific training plans available. While Asheville is a bit too close now, there is still time to up your fitness game for BWR Utah and BWR Kansas.
Want something more custom?
Sign up for individual coaching

P.S. Grab your Race Day Nutrition Plan too!