Distances: 11 miles, 8%, 3,522 feet
If you like a challenge then, this is the course for you! This USATF certified course runs 11 miles with a 8% grade up Whiteface Mountain's scenic Veteran's Memorial Highway. Whiteface Mountain is New York's 5th highest peak with 360 degree panoramic views of the Adirodnacks, New England and Montreal.
The starting line is at Whiteface Mountain's Ski center and ends at the Castle on top of Whiteface.
Helmets are required. Each participant is responsible for their own transportation down the mountain at the close of the race. Riding back down is at your own risk following pacing marshalls. (min. 2 brakes required)
Bug repellant and warm clothing for the mountain peak is recommended. A "bag truck" will be at the starting line to take your items to the top for you.
Entrants are responsible for their own fluid needs during the race. No aid stations will be provided along the route.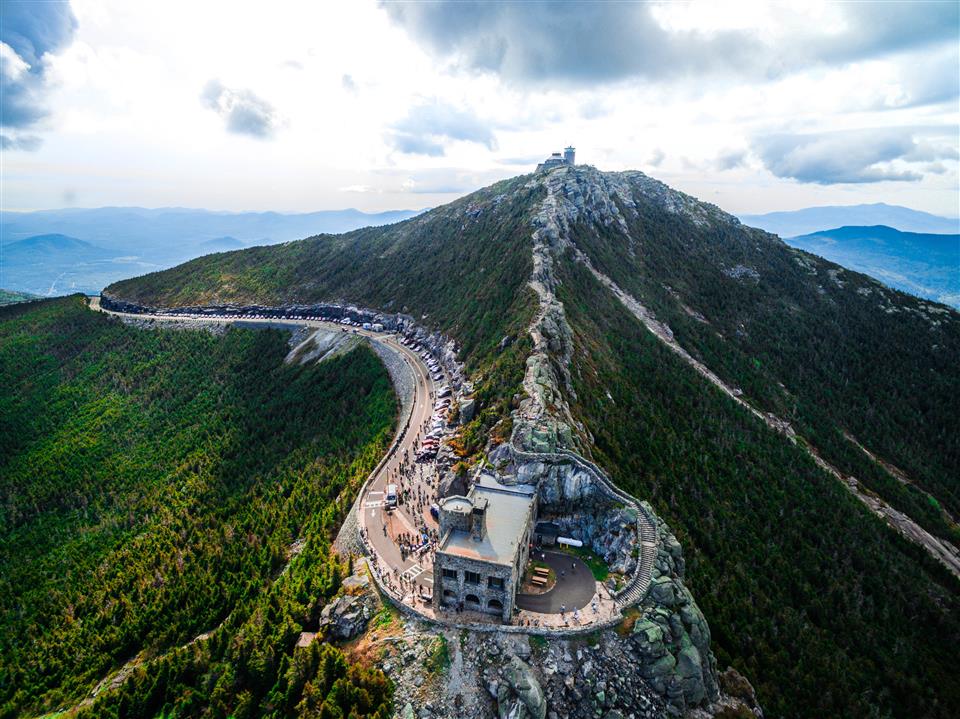 Fruit, snacks and beverages will be served at the Finish Line.
Post Race Meal (veggie meal available) will be served after the race (included in race fee).
Race T-Shirt
Race packet pick-up will be on Friday, May 31st from 1-5pm
At the Whiteface MountainSki Center – 5021 NYS Route 86
At this time, special "spectator passes" will be sold to those wishing to go to the top to cheer on the participants.