Top 16 Largest North American Gravel Fondos
What's the toughest challenge in cycling? For weekend riders looking to test their mettle, it just may be Gravel Grinding
Here's our list of the largest Gravel Grinder events in North America.
16. Kettle Mettle Dirty Fondo
Penticton, British Columbia - September 22 2018
2018 marks the Fiftth Annual Kettle Mettle Gravel Fondo that showcases the historical nature of the Kettle Valley Trail and amazing scenery of the Okanagan while also providing a scenic and challenging ride.
Surrounded by miles of orchards and wineries, and offering stunning views of the surrounding area from high atop the old railway trestles, you won't find a ride quite like this anywhere else. There are three distances, 50km Medio Fondo, 100km Full Fondo and the 130 Plus Fondo.
There will be several aid stations as well as support for riders with flats and mechanical issues and of course first aid.
Over 500 riders take part every year.
Click here for more details on Gran Fondo Guide.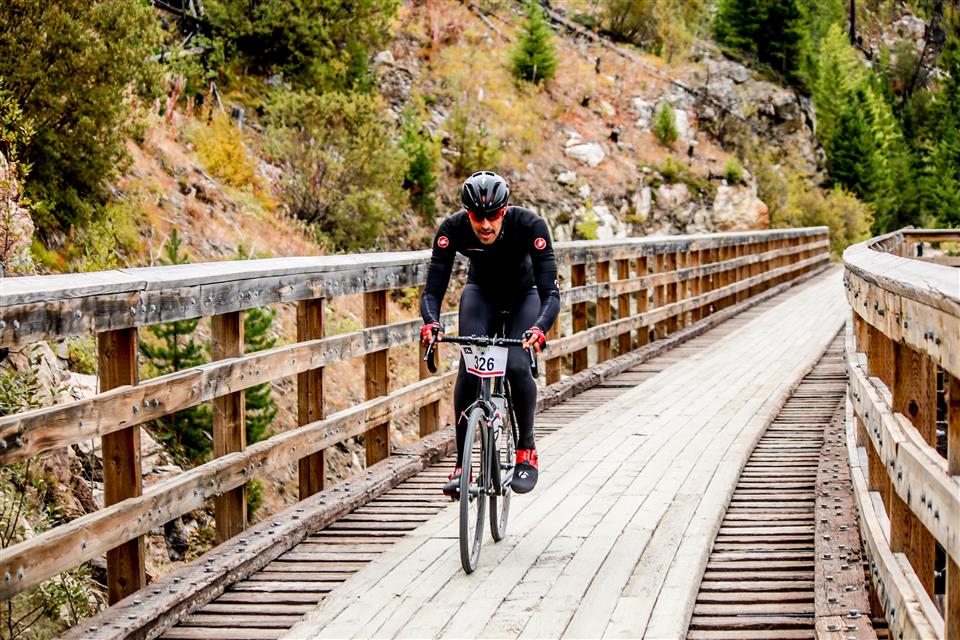 15. The Tainthammer 500
Gustine, California - May 19 2018 (date to be confirmed)
Part of the Gravel Gauntlet series, the Tainthammer is a tough ride. 130 miles of the amazingly worst California Central Valley roads we could find. Horrible pavement, compressed sand, gravel, washboard, potholes, headwinds and a whopping 350 feet of climbing, total. Tainthammer: it's more than just a clever name.
They have a broom wagon and pro mechanics on course.
Over 500 riders take part every year.
Click here for more details on Gran Fondo Guide.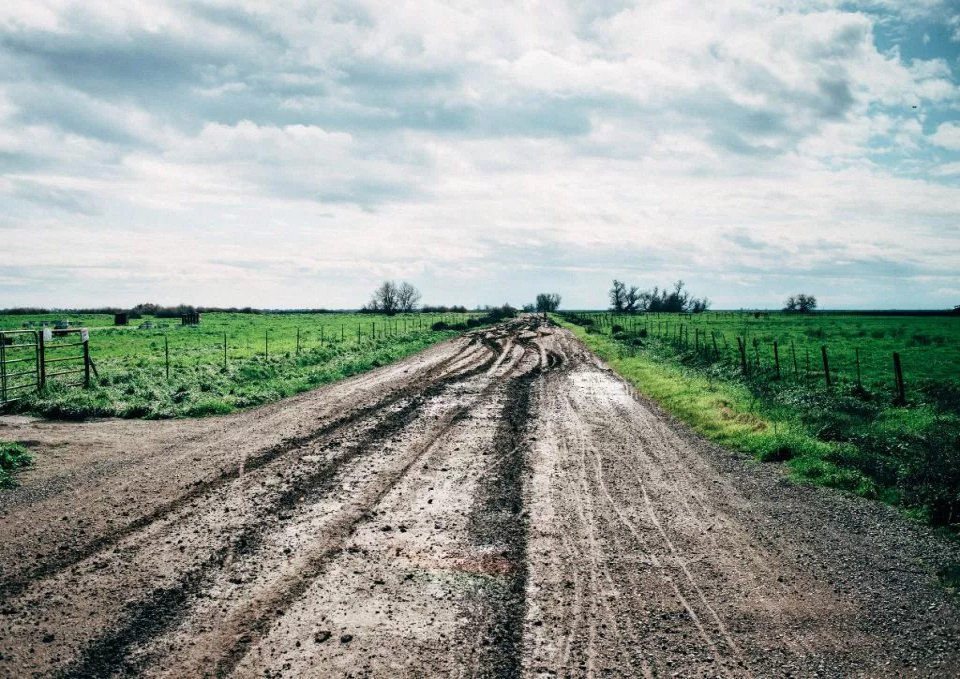 14. Badlands Gravel Battle
Medora, North Dakota - May 27 2018
The Badlands Gravel Battle Grinds across 120 Miles and Rolls Over 8,000 feet of climbing on the fast and rugged red scoria roads that crosshatch the badlands of western north Dakota.
If you like riding on Badlands singletrack, you will love grinding Badlands gravel! All of the same gorgeous North Dakota scenery you see on the Maah Daah Hey trail, but with the freedom of wide, open, red scoria gravel roads.
Over 500 riders take part every year.
Click here for more details on Gran Fondo Guide.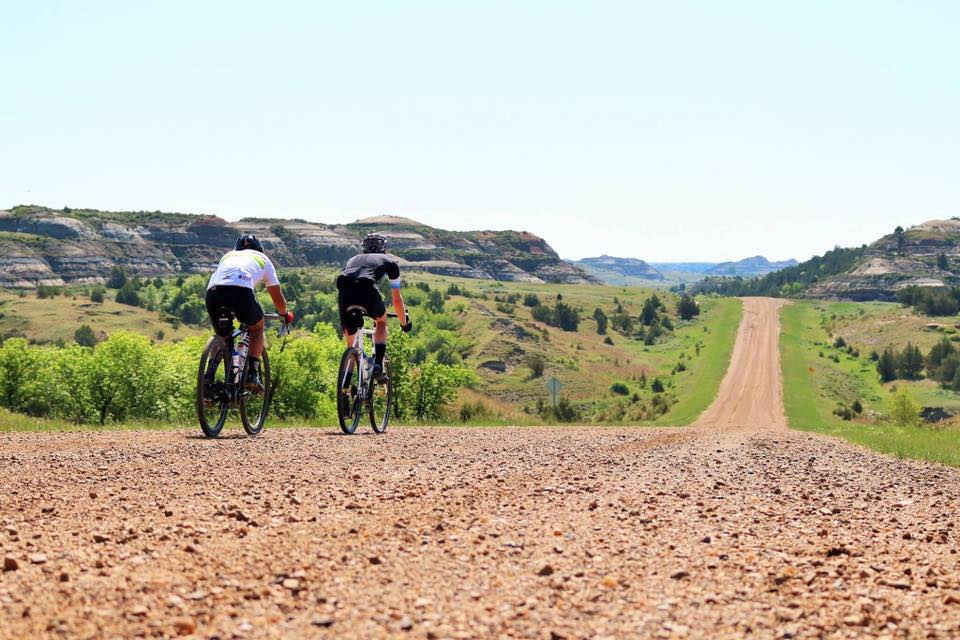 13. Almanzo 100
Spring Valley, Minnesota - May 19 2018
The Almanzo 100 gravel bike race features cyclists from all over the country riding 100, 162 and 380 mile routes through the beautiful rolling farmland of southeastern Minnesota, Northeast Iowa and Southwest Wisconsin.
The Almanzo 100 bike race is touted as "the granddaddy of all gravel races", this is one tough ride.
Well over 500 cyclists take part every year.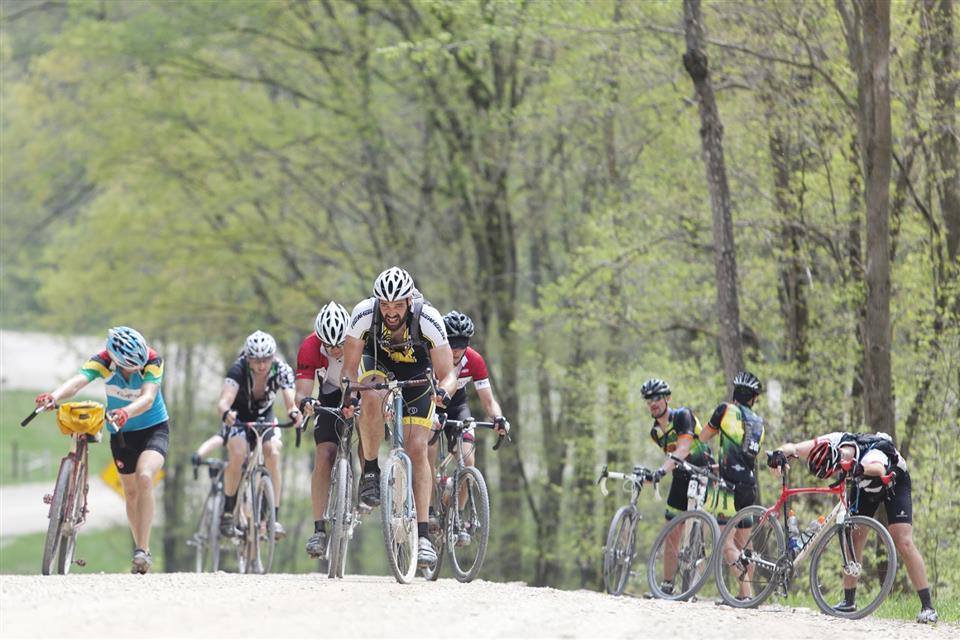 12. Muddy Onion Spring Classic
Montpelier, Vermont - April 28 2018
Explore 34 miles of Vermont's most beautiful, scenic and iconic dirt roads in the the 6th Annual Muddy Onion Spring Classic next April.
Celebrate early Spring in true Vermont style and enjoy this fully-supported ride on the remote back roads of Central Vermont. Stick around afterwards for our famous post ride Barbecue.
The good folks at the Alchemist Brewery make it possible to keep riders "lubricated" at the end of the ride, complimentary with registration.
As for the ride itself, expect no less than chocolate-covered bacon, maple syrup shots, early season burning legs and quite possibly a little gravel magic along the way.
Mens, Womens, Fat bike and Single speed categories. Bragging rights are always included if you can make the over 4,000 ft of climbing back to the after party.
There's also a shorter 19 mile route for all abilities.
Well over 600 cyclists take part every year.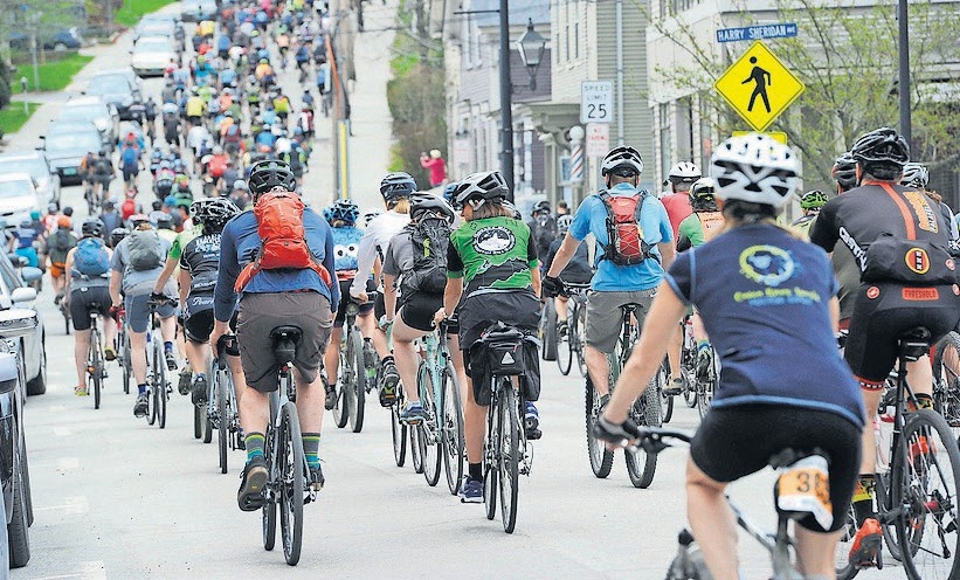 11. Crusher in the Tushar
Beaver, Utah - July 14 2018
2018 will mark the 8th running of the Crusher in the Tushar, a 70 mile mixed-surface smogarsboard that accumulates over 10,000 feet of elevation gain while traversing Utah's remote and pristine Tushar Mountain range located with the Fishlake National Forest.
The Crusher attracts riders of all stripes from the dedicated weekend warrior to Olympic Champions,Tour de France stage winners and National & World Champions in road, MTB and CX racing. The crusher is one of the toughest Gravel Grinders in North America.
Registration opens Wednesday, January 3rd 2018.
Well over 600 cyclists take part every year.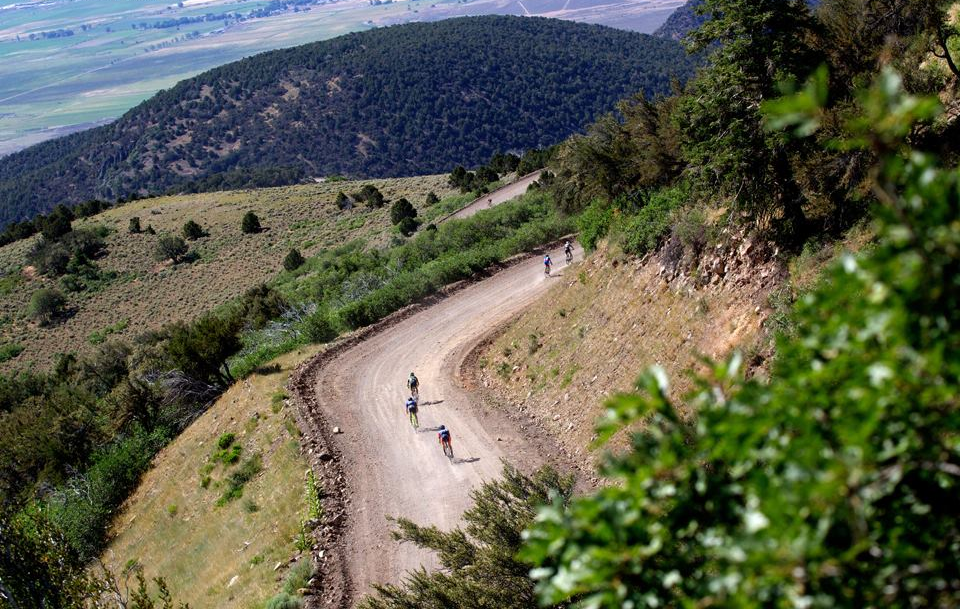 10. Rebecca's Private Idaho
Ketchum, Idaho - August 31 2018
A gorgeously rugged ride on wide open dirt roads, all with MTB champ Rebecca Rusch. Rebecca's Private Idaho is your ticket to the wild, rugged Idaho that few people know. ride 100 miles with mountain bike endurance champion Rebecca Rusch on grueling gravel roads, through canyons, over summits, and across high mountain basins.
When you're done, expect a healthy dose of western hospitality and the good feeling that comes from supporting charities like the Wood River Bike Coalition, the Idaho High School Mountain Bike NICA League, People for Bikes, and World Bicycle Relief.
Rebecca's Private Idaho puts the scenic and recreational qualities of Sun Valley on the world stage in order to benefit the local community, promote athleticism, and support bicycle-based charities at the local, national, and global levels.
Well over 600 cyclists take part every year.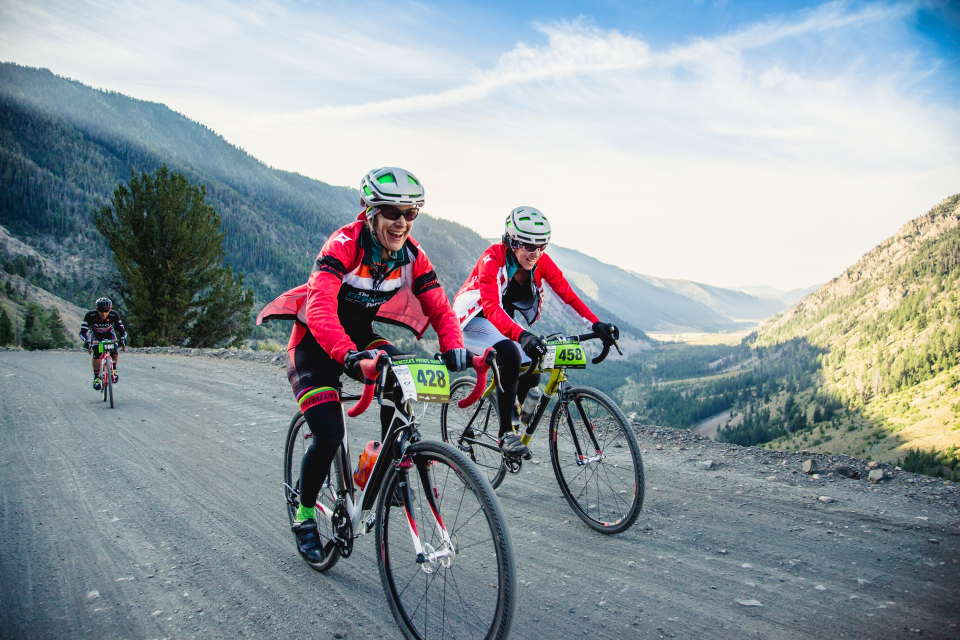 9. The Filthy 50
Stewartville, Minnesota - October 7 2018 (date to be confirmed)
The Filthy 50 is coming back for it's sixth year and and the Filthy 50 has become something special for so many and they plan to continue to honor that sentiment.
There are three disatnces the Little Filthy (12 miles) and The Pretty Filthy (24 miles) and the full Filthy of 50 miles.
Well over 700 cyclists take part every year.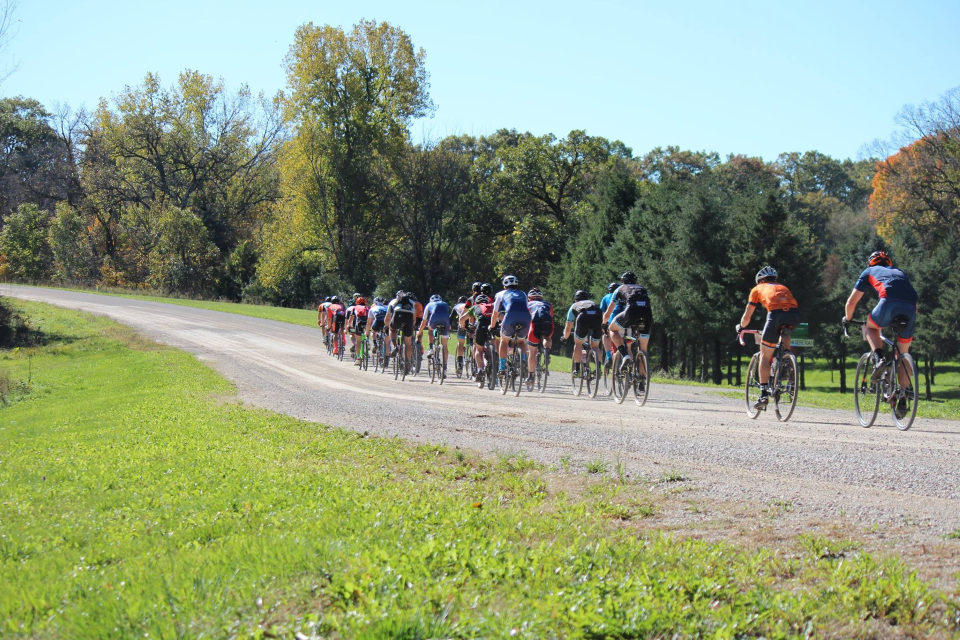 8. Hell of Hunterdon
Blawenburg, New Jersey - March 11 2018
The Hell of Hunterdon is the Mid-Atlantic's Premier Spring Classic & Mixed Surface Ride; it is the ideal way to open your cycling season.
The challenging course features 19 sections of dirt, gravel, and hardscrabble roads (covering approximately 15% of the course) as it winds its way through scenic farmland and country towns in New Jersey's Sourland Region. the ride features several feed zones
The ride is followed by a Post Ride Celebration that includes hot food, cold beer, and door prizes in a festive indoor/outdoor environment.
Pre-registered riders are eligible to participate in the KOM/QOM Challenge. A Finisher's Trophy (if you have ridden in the last 5 years, you know what it will be)
Well over 750 cyclists take part every year.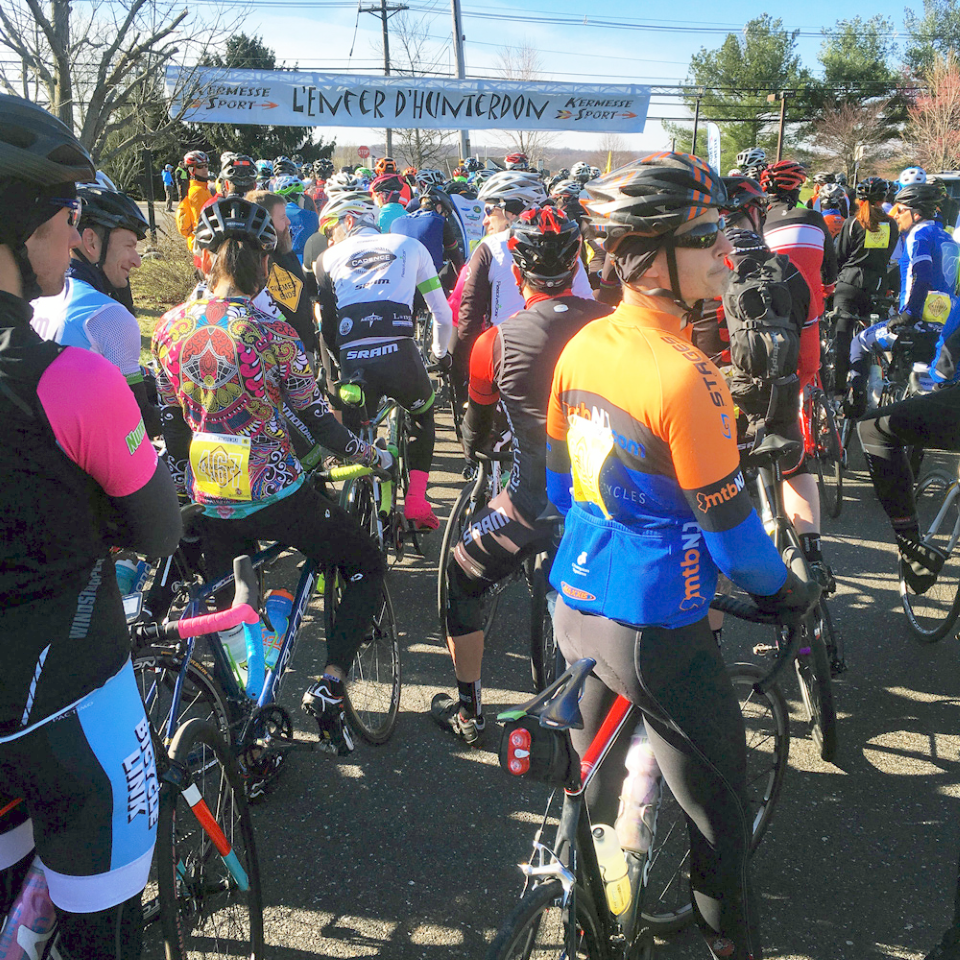 7. Vermont Overland Grand Prix
Pomfret, Vermont - August 26 2018 (date to be confirmed)
A 49-mile dirt road timed bicycle adventure ride featuring 5,600 feet of climbing, seven sections of "Vermont pavé" (unmaintained ancient public roads), a beautiful rural historic ski area start/finish and an awesome party afterwards. It's the ultimate overland adventure ride. Open dirt roads, amazing scenery and an epic course unlike any you've ever ridden before, all within a beautiful Vermont pastoral setting.
The popular event features locally-made prizes for the top three mens and womens podium finishers as well as special KOM winner prizes too.
Well over 750 cyclists take part every year.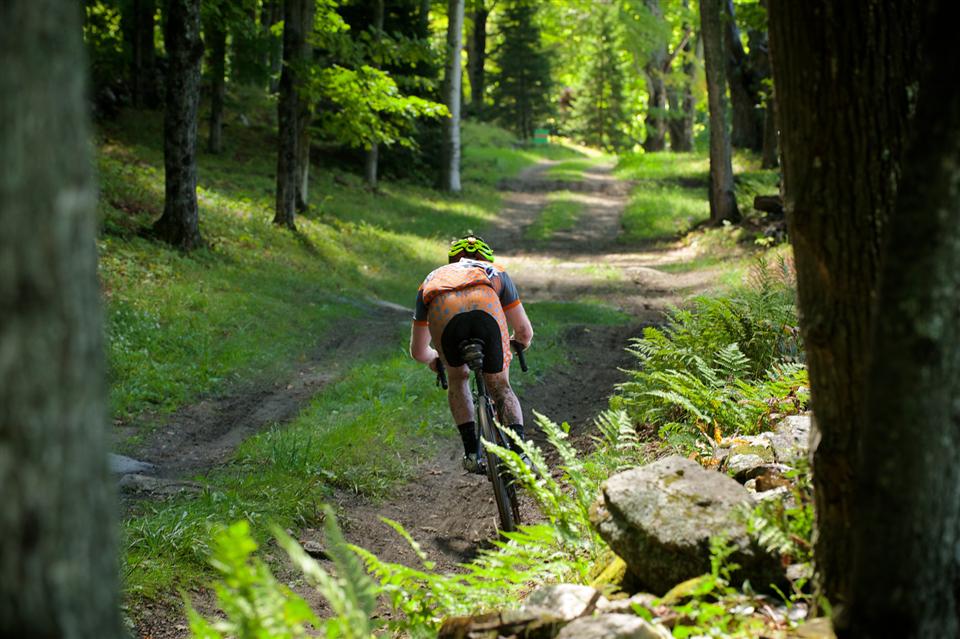 6. Boulder Roubaix
Boulder, Colorado - April 2019
One of the most hallowed races in the western US.
Held the day before the real 'Queen of the Classics', the French race that goes from Paris to Roubaix. A 19 mile loop with 43% paved roads and 57% unpaved roads in North Boulder County.
Neutral support is unlikely although they have designated broom wagons doing laps if you need a lift back to the finish.
Well over 850 cyclists take part every other year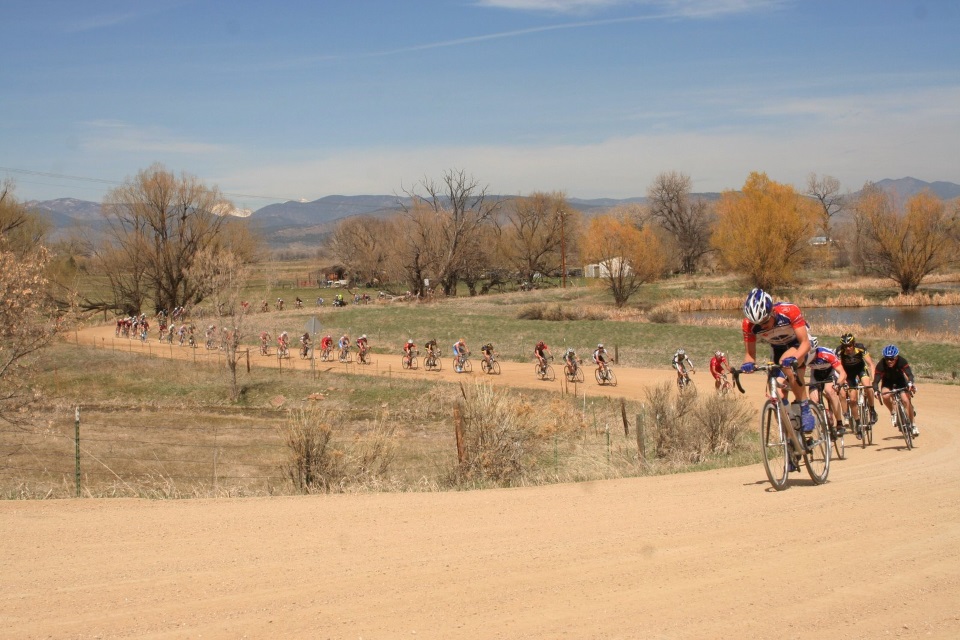 5. Canyon Belgian Waffle Ride
San Marcos, California - April 15 2018
Created as an extremely challenging race in the spirit of the great European one-day Spring Classics, the BWR returns to North County San Diego on April 15, 2018. A shorter and half-as-painful Belgian Wafer Ride is also on tap, along with an expanded expo hosted by The Lost Abbey Brewery in San Marcos, California.
Racers and event patrons will again be treated to Belgian waffles, moules-frites, Lost Abbey ale, more waffles and more Lost Abbey ale on race day. The race itself promises masochistic punishment of entrants along its 235-kilometers course, which features 13,000 feet of undulating climbs and more than 40 miles of off-road terrain that harken to the teeth-rattling cobblestones of Europe's most grueling race routes.
A fully supported ride with CHP escorts, a multitude of support vehicles and feed stations dotted throughout, register for the 2018 Canyon Belgian Waffle Ride before it's completely sold out!
Well over 1,000 riders take part every year.
Click here for more details on Gran Fondo Guide
4. Michigan Mountain Mayhem
Boyne City, Michigan - October 7 (date to be confirmed)
The Gravel Grinder is a gravel road race like nothing you could have imagined. This event will always be the first Saturday in October and is limited to 2,000 riders. You can expect a huge purse as well as some of the fastest racers in the Country.
There is a 18 mile, a 45 mile and a 60 mile race. The 18 mile race is very flat. The 45 and 60 mile races will have lots of very fast roads mixed with technical seasonal roads, some hair raising descents as well as long steep climbs, which will test your mental sanity.
There is a KOM contest for the 60 mile race.
Points will be awarded for the first 3 people over the top of the 5 mountain climbs. The highest total points for both men and women will get $500 in addition to any prize money they might win. There will be no prizes for second place. Huge cash payouts totaling $10,000!
The event is limited to 2,000 riders.
Click here for more details on Gran Fondo Guide
3. Dirty Kanza 200
Emporia, Kansas - June 2 2018
The Dirty Kanza is recognized throughout the cycling industry as the World's Premier Endurance Gravel Road Cycling Challenge. Cyclists from all across North America, Western Europe, and beyond converge on Emporia, Kansas each year to test their mettle on the remote and rugged roads of the Flint Hills region of east-central Kansas.The only remaining expanse of natural tallgrass prairie in North America, the Flint Hills has been called "the easternmost part of the great far west".
The mission of the Dirty Kanza 200 is to provide the ultra-endurance off-road cycling community with a high quality event at an exceptional value. The event will be structured in such a way to be extremely challenging, but at the same time possible to complete. We will strive to effectively utilize the ruggedness and remoteness of the Flint Hills region to properly challenge the self-sufficiency of event participants, while at the same time provide an appropriate level of support, to ensure an enjoyable, life-enriching cycling experience.
Dirty Kanza 200 is not an event for entry-level cyclists. Riders will be totally on their own for 200 miles. With the time frame given to complete the event, you will not have the option of sleep, nor much rest.
Due to a new registration process in 2018, winning entries will be selected on or about January 13, 2018. Subject to event eligibility requirements, the individuals whose names are drawn will be awarded entry in the 2018 Dirty Kanza.
Over 2,000 riders take part every year.
Click here for more details on Gran Fondo Guide
2. Paris 2 Ancaster
Paris, Ontario - April 29 2018
Paris to Ancaster celebrates it's 25th anniversay in 2018.
The route is over the roughest farm lanes, trails and gravel roads they can find. Combined with unpredictable spring weather and the largest field of riders assembled in Canada, it has become a classic race experience for everyone from average riders to Canadian Olympians.
For over a century the roads of northern Europe have been home to the toughest bicycle races in the world. The most famous of these, Paris to Roubaix, takes place each spring over brutal cobblestone roads that have been preserved in their historic condition for over 100 years. Inspired by this classic race, the Paris to Ancaster has taken place for over 2 decades.
Over 2,800 riders take part every year and is the biggest Gravel race in Canada.
Click here for more details on Gran Fondo Guide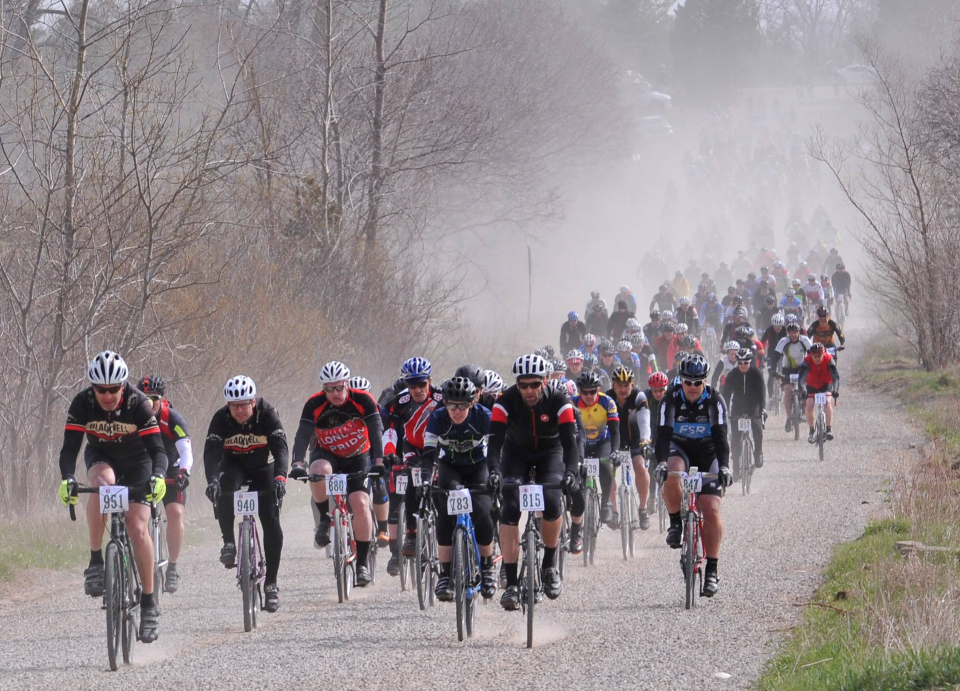 1. Barry Roubaix
Hastings, Michigan - April 21 2018
Kick off your 2018 cycling season on April 21 with The Founders Barry-Roubaix Killer Gravel Road Race, the largest gravel road race in the world.
Like the classic it's named after, Barry-Roubaix will test riders against (80%) rolling gravel roads, pavement, one mile of rough two track, rocks, sand, mud, and possibly snow and ice as you traverse the scenic roads of Barry County.
With four race lengths to challenge riders of all abilities. The 22-mile CU Link"Chiller" has approx. 1,200 feet of elevation,
Over $32,000 in awards cash and prizes to the top riders in a huge range of categories!
Kick off the race season with over 3,500 of your fellow cyclists.
Click here for more details on Gran Fondo Guide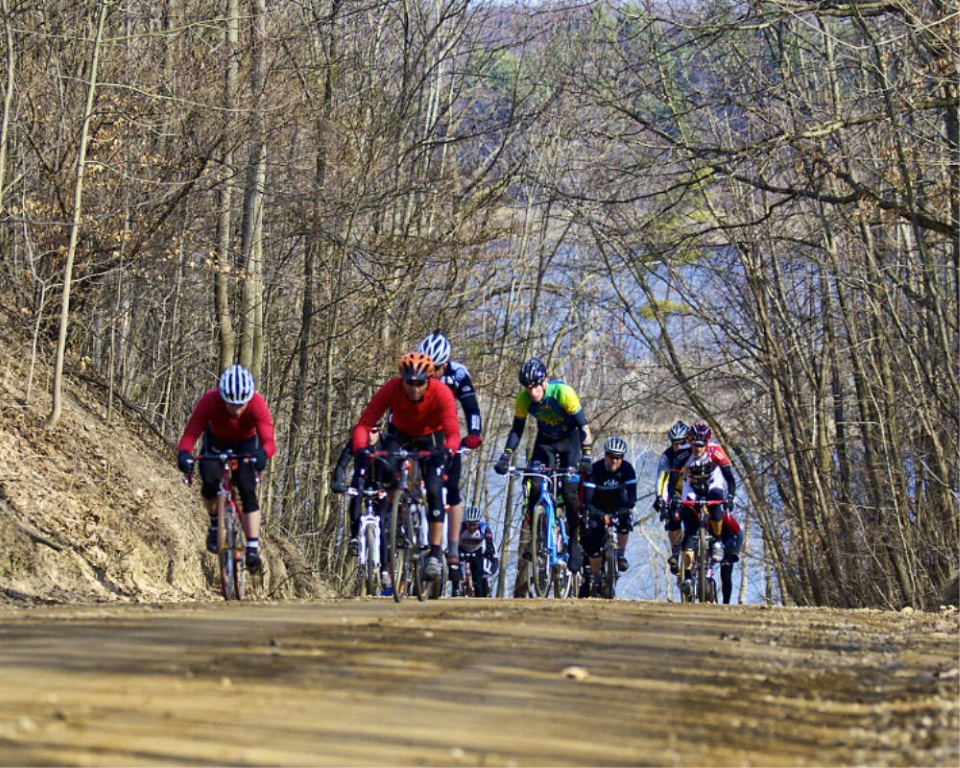 What do Think!?
Did we miss anything out? Have we got our numbers wrong? We don't pretend to be 100% right ...
Please let us know on our facebook page so we can continually update our list, all feedback welcome, we appretiate everyone's comments no matter!
Comprehensive 2018 Gravel Fondo Calendar
Gran Fondo Gude has one of the most comprehensive Gravel Grinder calendars with 400+ events in North America alone, with many dates and details being continually confirmed.
Click here for our 2018 North American Gravel Fondo Calendar.