Wet weather didn't dampen spirits at the 2018 Gran Fondo New Jersey
Trek-Segafredo's Ivan Basso sent thousands of cycling enthusiasts on their way across New Jersey for the 8th edition of one of America's top Gran Fondo's
Gran Fondo NJ started in 2011 as the brainchild of Marty Epstein, owner of Marty's Reliable Cycle. The goals of the event were quite simple: Create a very challenging cycling event targeted at all levels of cyclists; Introduce the Gran Fondo experience to New Jersey and surrounding areas, and; Give back to the community while doing so.
Eight years on and the event is one of the biggest Gran Fondo's in North America.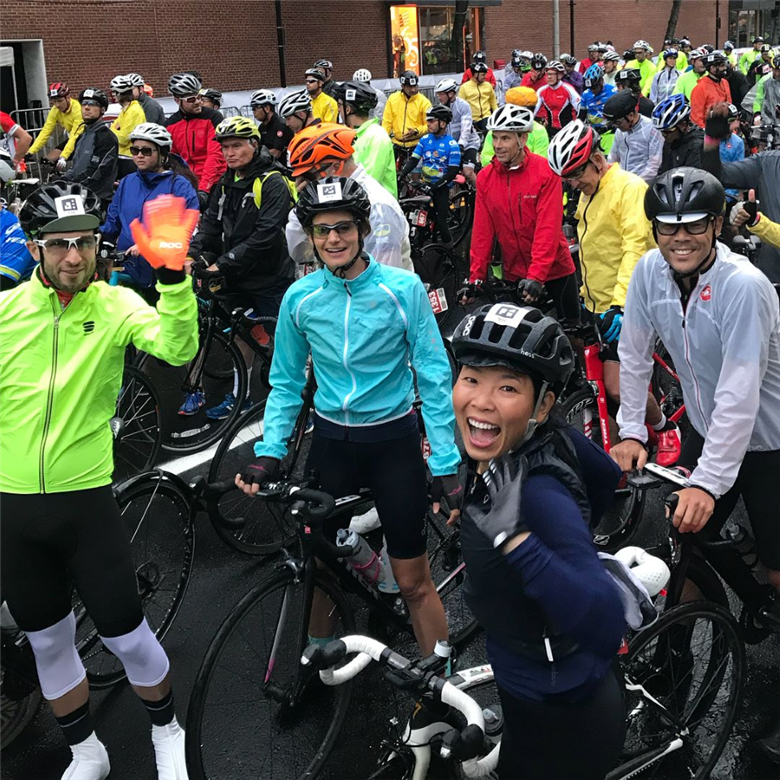 The Gran Fondo New Jersey is renoun for it's rest stops and gormet food. The stops are located approximately every 20 miles along the five routes and are surprised with anything from cannolis, wood-fired pizza, espressos and affogatos (a shot of espresso served over a scoop of ice cream, smores and more!
Gran Fondo NJ 2018 offered five challenging routes of 107, 75, 62, 42 and 18 miles, with timed hill climbs on the Gran, Migrane, Medio and Piccolo routes. Only the toughest climbs on the routes were timed so participants could relax and enjoy the majority of the day, yet still challenge themselves to achieve a new "Personal Best."
Photo: Doggone Hard Hill, one of the timed climbs on route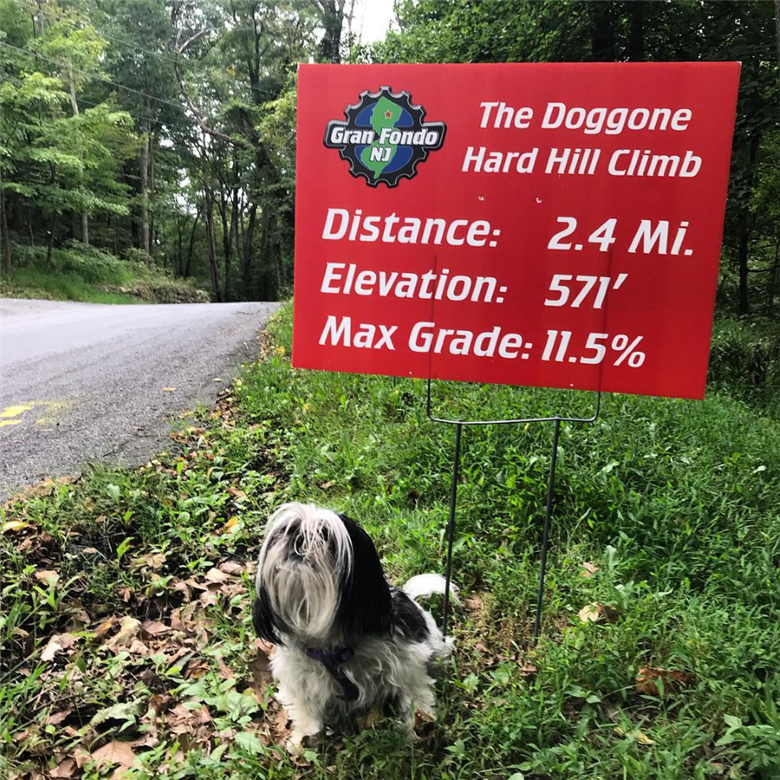 Gran Fondo NJ showcases the beautiful scenery of Northern New Jersey winding its way out of Morristown NJ through 23 different municipalities and finishing back in Morristown with a post-ride festival held alongside the iconic Morristown Green.
In fact Morristown loves the Gran Fondo so much they re-paved several roads including Speedwell avenue before the event.
Many participants commenting online how they "were amazed" at the police controlled intersections along the well-marked route.
Photo: left to right: Executive Director Bill Ruddick, Trek-Segafredo's Ivan Basso support by CA Technologies and Gran Fondo NJ's founder Marty Epstein, owner of Marty's Reliable Cycle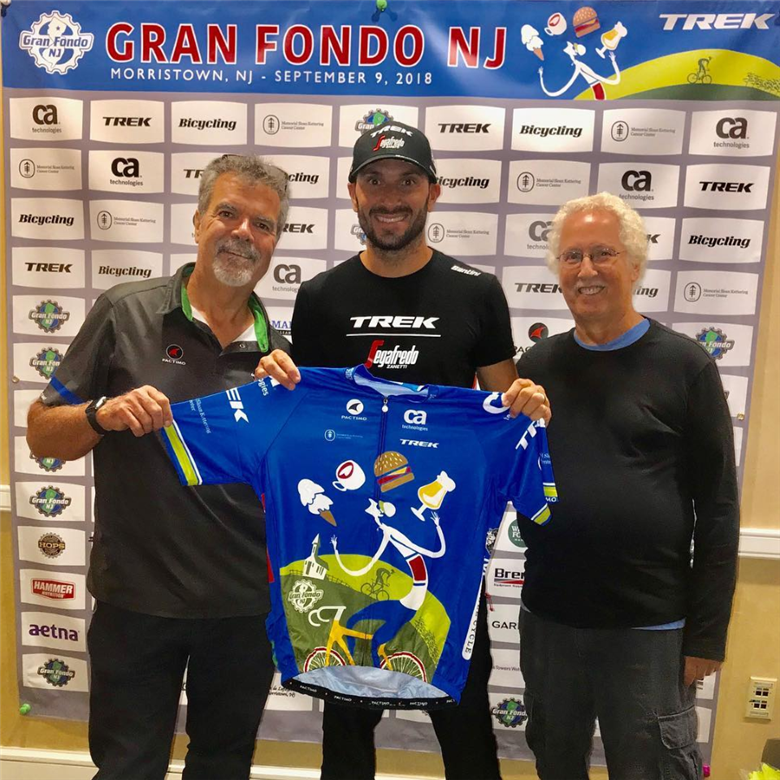 Unfortunately Marty was diagnosed with prostate cancer four years ago. It's a subject that strikes a cord with Ivan Basso himself, the Italian ex-professional rider who won the Giro d'Italia twice, also battled with the disease.
Basso said that through the difficult times the thing that helped him the most was his just riding his bike and that nowadays to be able look after his health.
What Marty Epstein and his team including Executive Director Bill Ruddick has achieved is truely inspiring. Over 250 volunteers help to support the event every year.
In the first seven years the event has raised over $1.1 million dollars for local charities including the Seeing Eye dogs and puppies, who were there to greet everyone at the first rest stop!
Link to official results: https://my6.raceresult.com/106045
12,516 photos from Gran Fondo New Jersey 2018 are now available online.
Visit the album now to see some of your best moments on the road - http://pic2go.nascent-works.com/9aff97432ac5b88351c7ab5a673…