The #1 Gran Fondo in the USA took place this year following the passing of its Founder, Marty Epstein
In mid-September, the Garden State Fondo in Morristown, NJ reaffirmed its status as the #1 Gran Fondo in the USA. When we first heard about the organizers' plans for 2019, we knew this was going to be an unprecedented event. And indeed, true to form, it was a 3-day celebration of the sport like never before
Nearly 2,500 cyclists from around the world came together to enjoy one of the most outstanding cycling landscapes in the United States. The weekend programming started with the Morristown Bike Expo opening on Friday morning, followed by a social ride led by The Vegan Cyclist and the VeloGuide team.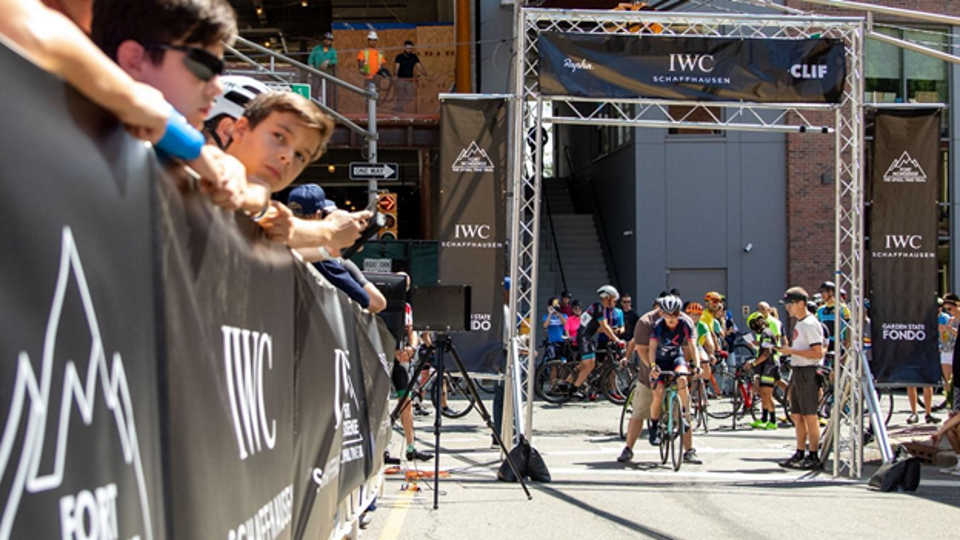 Saturday was the big warm up before Gran Fondo day, with the inaugural Fort Nonsense Uphill Time Trial presented by IWC Schaffhausen taking place in the heart of Morristown. The riders warmed up on trainers as crowds started to gather up the hill. A group of women led by the Fondo's Grand Marshall, Tara Parsons took the event by storm, and riders of all ages and disciplines participated. Competitors ranged from female student athletes on mountain bikes to middle-aged men in skin suits riding time trial bikes. It was truly a convergence of communities.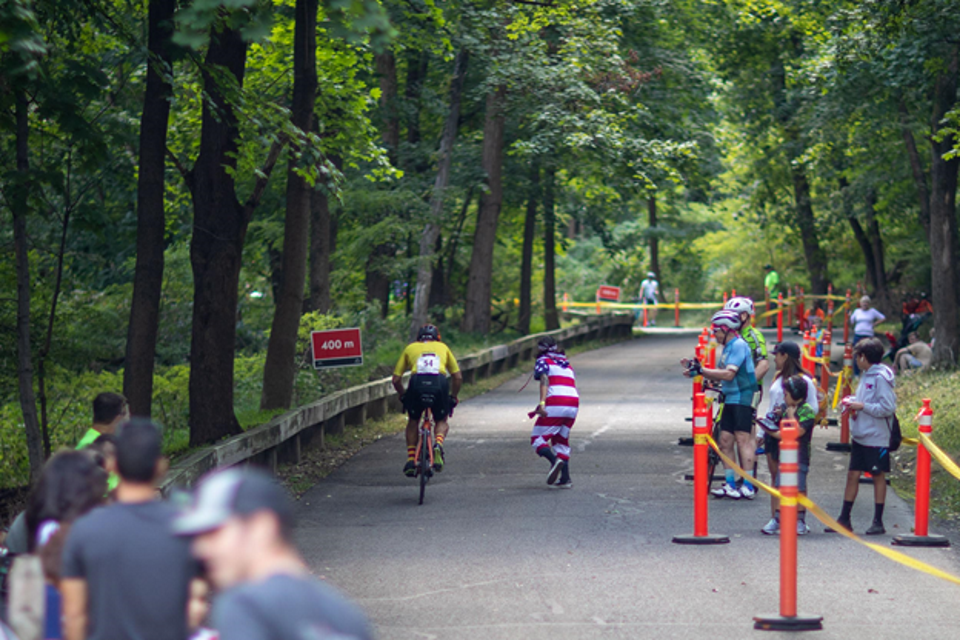 The Fort Nonsense Uphill Time Trial was a transformative experience for riders. This type of 2 to 3 minute effort allows riders to discover something new about themselves, and their physical & mental limits. Saturday was a day when heroes were born. Local community members of all ages lined the sides of the course and cheered riders on as they ascended the climb. With over 200 participants, the Fort Nonsense Uphill Time Trial solidified itself as one of the premier hill climb challenges in North America, and set an inspiring precedent for years to come.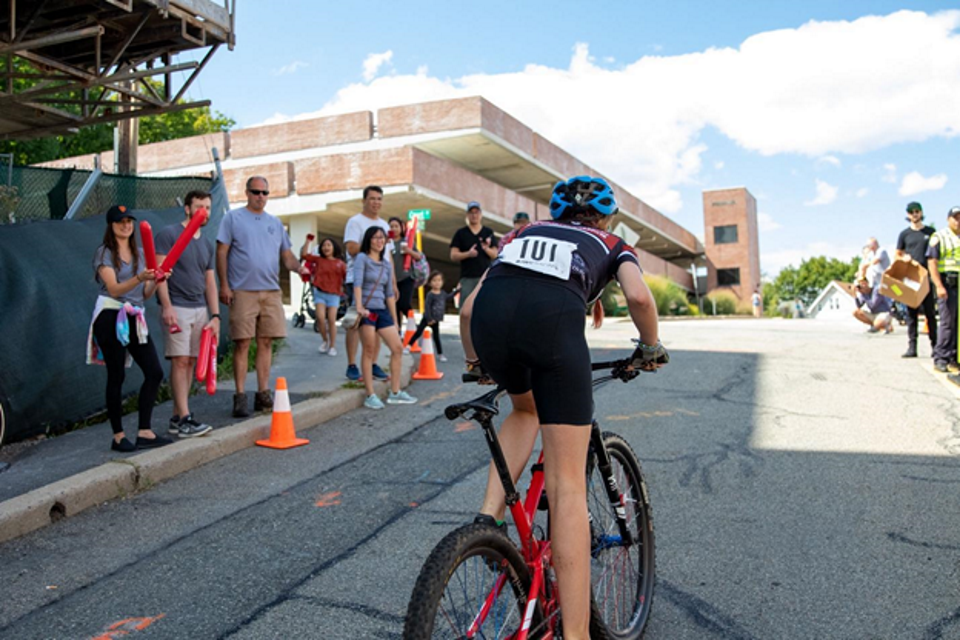 On Saturday evening, the Garden State Fondo community assembled at the historic Morris Museum to celebrate the sport of cycling at the Bicycle Film Festival Morristown presented by Rapha. It was the first edition of the international event series in Morristown, and it included a short film in memory of the Fondo's founder, the late Marty Epstein.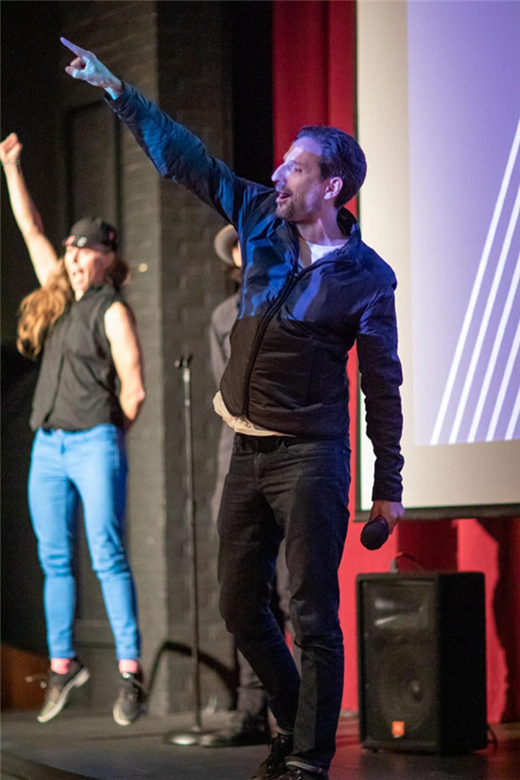 Sunday was Gran Fondo day. The day thousands of people were anticipating all year long. We awarded Garden State Fondo #1 Gran Fondo in the USA because of the overall experience, the incredible community spirit & energy, the 5-star treatment of riders, and the utmost respect the organizers display towards the local community. Each of these factors make the Garden State Fondo a bucket list event on a global level.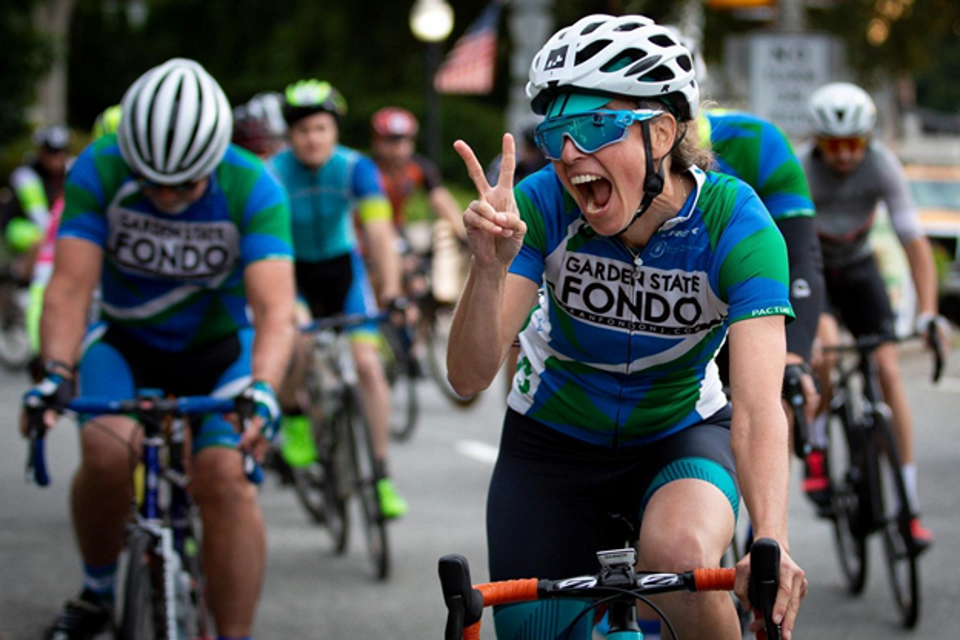 "They went forth in waves on Sunday morning, hundreds of cyclists at a time, pouring through the starting gate of the Garden State Fondo, as if it were the sluice for a great and mighty reservoir," wrote Kevin Coughlin from the Morristown Green.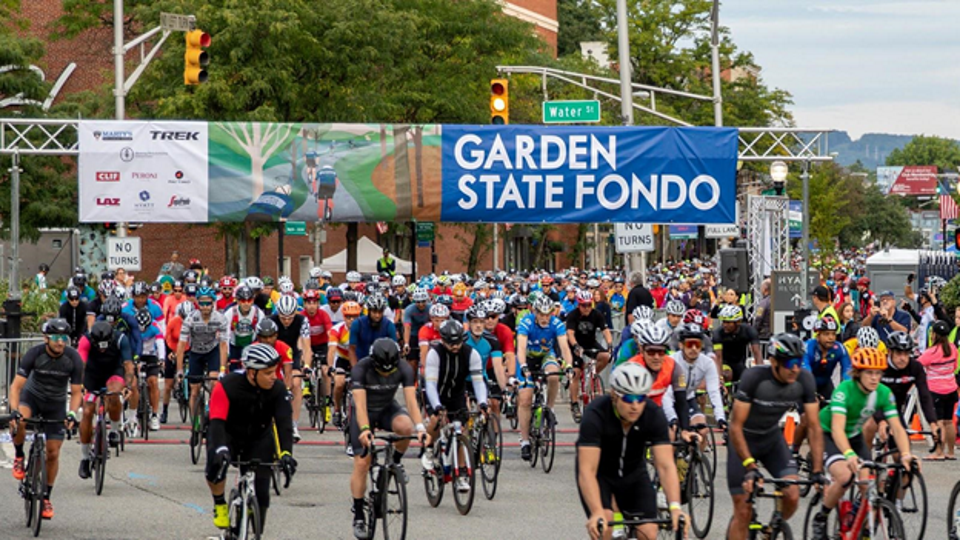 This outstanding event and amazing community were fostered through the unparalleled vision and enthusiasm of the Fondo's founder, Marty Epstein, who passed away in May of this year shortly after receiving Gran Fondo Guide's Lifetime Award for his immense contributions to the sport of cycling.
Marty's son Jonathan Epstein told the Morristown Green, the Fondo is where his dad would want him to be - promoting cycling and surrounding himself with healthy, upbeat people.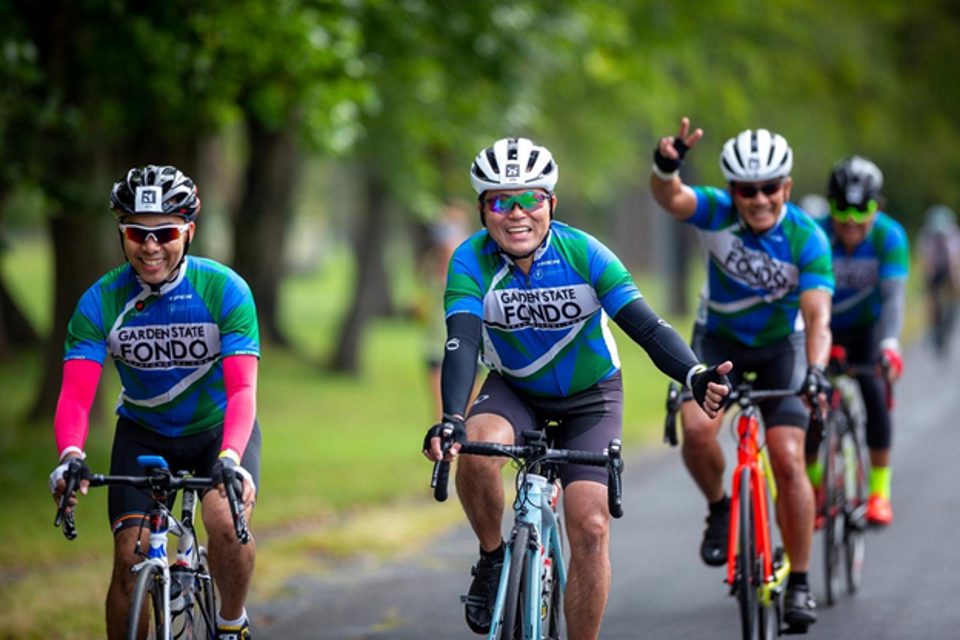 "This was his greatest passion and greatest success," Jonathan said. "The happiest I've ever seen him was when he was handing out medals at this event. He was totally into his element when he was here."
Tara Parsons, the Garden State Fondo Grand Marshall, a cycling coach, and a Rapha brand ambassador said she invariably gets the same response when she tells New York cyclists that she spends her weekends in Morristown, "People are like, 'Oh my God, the riding there is incredible.' And I'm like, 'I know.' A lot of that is thanks to Marty Epstein."
"Bringing thousands of cyclists to Morristown is what Marty lived for," said his friend, Kenneth Clark. "As long as they keep coming, Marty is immortal."