Huge Cycling Funeral Procession celebrates the Life of Marty Epstein
Around 800 cyclists, many in Marty's Reliable cycling kit and bikes, took to the streets of Morristown, New Jersey to pay tribute to the man who vowed to "save the world with bikes"
On Monday, the cyclists took part in one last ride in honor of Marty, who devoted his life to cycling and cycling culture.
Marty died last Thursday after a five-year battle with metastatic prostate cancer. He was 69 years old.
After the service, police closed streets so hundreds of cyclists could accompany Marty on his final ride, to Beth Israel Cemetery in Cedar Knolls.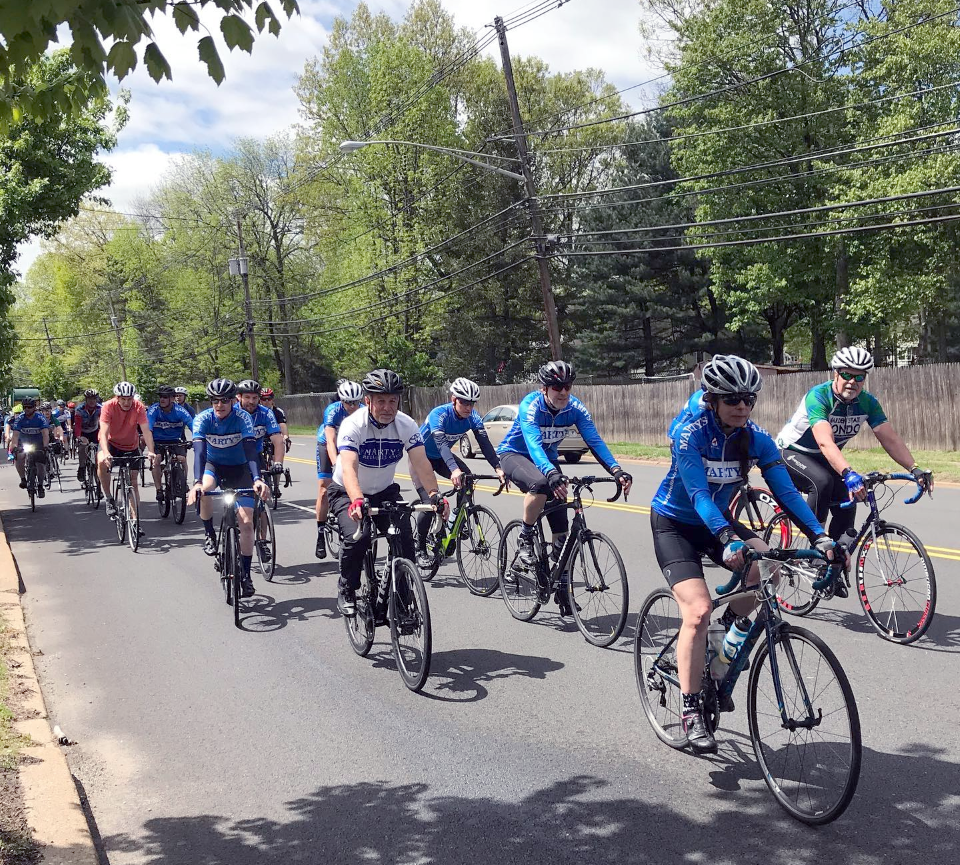 Since 2011, the Gran Fondo NJ, now renamed the Garden State Fondo, which Marty started, has raised over $1.5 million for charities.
In a fitting tribute, some cyclists rode bikes that Marty sold to them decades ago, one from 1978.
Trek Bicycles President John Burke, who attended the funeral and is one of the biggest sponsors of the Garden State Fondo, called Marty a "legendary character" whose tireless work has inspired the cycling industry.
Even in his final days, Marty was planning big things for September's Garden State Fondo. "They will happen", promised Fondo Executive Director Bill Ruddick. "The show must go on," he said.
Marty's daughter Molly said, "Marty was his best self when community and bikes were involved. May his memory be a blessing and an inspiration for you to do the right thing and get on your bikes."
The Garden State Fondo will be held on September 8, 2019. For more information, please visit granfondonj.com
VIDEO: We'll miss you Marty!