BMC's Brent Bookwalter enjoyed a visit to the MSU Gran Fondo
Fresh off a fourth-place finish at the Amgen Tour of California, Brent Bookwalter spent a few days back in Rockford, in the home he grew up
"I'm just trying to catch up with family and friends and do and see as much as I can," said the 33-year-old, a 2002 Rockford High School graduate.
Rockford native and veteran of Tour de France and the 2016 Olympics appeared at Michigan State's MSU Grand Fondo Five kickoff event.
Bookwalter was last in West Michigan briefly for Thanksgiving, but hasn't been able to visit old friends or haunts in a few years. This is the chance, as he made the trip solo following the week-long Tour of California.
"It still feels familiar and still feels like home and in some ways I appreciate more than when I was younger and in high school here," Bookwalter said. "Back then, as a young rider, I craved the mountains and challenges. Now, I have a different perspective after traveling and competing all around the world to see what we have here - which is a lot."
After 12 years as a professional bike rider dating back to the days as a mountain biker in West Michigan, Bookwalter seems as keen as ever "I love riding my bike as much as ever and I think that keeps me going - the love and passion - to push my body," he said. "I'm inspired by the competition, too. But the races are dangerous, there's a lot of pressure and a lot of sacrifice to be competing at this level. And I still do enjoy it."
"But it's really a factor of staying healthy, staying safe and continuing on a team environment where I'm fulfilled as much as a person as an athlete - and I am still ... I definitely feel I have a few more good years in me, but sort of need the help of other variables lining up right, too."
Bookwalter, a member of the BMC Racing Team since 2008, also had a fourth at the Tour of Yorkshire and won the time trial stage at Volta a Catalunya in Spain ths season.
Last year, he was the only American rider to compete in the Tour de France and the Olympics (16th in the road race and 23rd in the time trials.
As a Michigan teenager, Bookwalter became a mountain biking star and became a professional in 2005 and won the US National U23 Time Trial champioship in 2006.
The 2010 Giro d'Italia was Bookwalters big breakthough. Bookwalter came in second in the opening-day individual time trial.
Bookwalter has emerged as a successful, steady figure in the world of cycling and for his team BMC Racing.
"I think as I get older in my career and seeing the value of other races and other opportunities that might be less known but provide a chance to perform more for myself or with the support of the team," he said. "That is gratifying in a different way."
Bookwalter spoke about his career before fundraisers who raised at least $50 for skin cancer awareness ahead of the June 24 event in Grand Rapids. "I just wanted to find a way to work it out that I could at least be here and help them with the event," he said. "What they are doing for cancer research with MSU is incredible and I'm happy to spread the awareness and help the (cycling) community as well."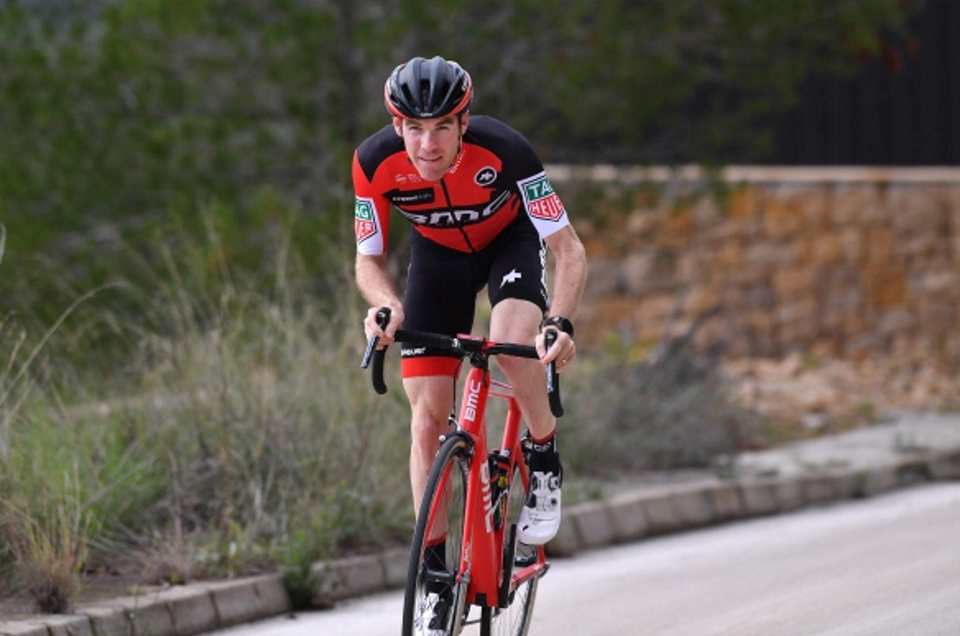 The 5th MSU Gran Fondo takes place June 24th 2017 in Grand Rapids, Michigan
Cycling for a cure. Gran Fondo supports promising MSU research on melanoma!
Over 2,200 cyclists will pedal through West Michigan this June and will do more than just get in a great day's riding.
They'll also contribute to a possible new treatment for melanoma.
In its first four years, the MSU Gran Fondo cycling event raised $640,000 for Michigan State University's College of Human Medicine. The funds directly supported research that's already discovered a compound that reduces the spread of melanoma cells by up to 90 percent. The discovery could lead to a new drug to treat melanoma, a form of skin cancer that kills 10,000 people annually.
As plans come together for Gran Fondo 5 on June 24, organizer Bob Hughes believes the recent announcement from MSU can provide added momentum and help to grow the event further. The news "put a big smile on my face," Hughes said.
The amount raised so far through the MSU Gran Fondo equates to about 5 percent of the entire funding for the MSU research project on melanoma. While that may not sound like a big number, it's one of several funding sources backing the research, said Richard Neubig, a pharmacology professor at MSU and co-author of a recent paper on the melanoma study. For 13 years, MSU pharmacology professor Richard Neubig was researching a mechanism crucial to the development of the deadly skin cancer. Neubig and his team primarily were interested in finding a compound that could block the growth in melanoma cells
"It was a critical step in the process to get us over the goal line," Neubig said. Neubig said an Investigational New Drug study typically costs between $1 million and $5 million. But the team remains determined to move forward with a drug that could save countless lives. "We're working very hard to get to the stage where we can move this to commercialization," Neubig said.
The 5th edition of the MSU Gran Fondo is a fun, non-competitive cycling event where cyclists of all skill levels ride along scenic 12, 25, 40 or 80-mile routes from downtown Grand Rapids to Lake Michigan, enjoy gourmet food stops along the route and celebrate at the Finish Line Festival with live music, craft brews and a grand feast.
Last year's ride saw well known radio personality Eric Zane take part to raise money and ex Pro cyclist and cycling commentator Bob Roll. Bob Roll is one of America's most well-known ex-professional cyclists who rode on both the Motorola and 7-Eleven team in the 1980s. Better known as "The Bobke," he brings a wealth of fun insights and colourful commentary about the world of cycling.
For both casual riders and avid cyclist, there's a ride for everyone. All routes start and end at The B.O.B. in downtown Grand Rapids. Stops along the way are a foodie's delight offering the area's finest cuisine and the fresh taste of Michigan-sourced foods. The day culminates with the Finish Line Festival - an outdoor after party with craft brews, a grand feast and live music. Electronic timing and ride results posted onsite and online. Support wagon and mechanical support provided.
The MSU Gran Fondo 80-mile route follows the picturesque Grand River valley through farm and small villages before reaching the bayous and lake scenery preceding the turn-around point on Lake Michigan, at North Ottawa Beach. The return route takes riders up through expansive farms, orchards and vineyards that provide some beautiful vistas and challenging rolling hills for the riders. The route then turns home for the final push home.
The MSU Gran Fondo 40-mile route shares a great part of the opening for the 80-mile route and follows the beautiful twists, turns, villages and farm roads that run along the Grand River Valley, toward Lake Michigan. Before reaching the Spring Lake, and the last push to the Lake Michigan shoreline, the route returns along the same return route as the 80-mile ride so to experience the challenging rolling hills, orchards and vineyards, as the 80-mile riders. The route turns south for the final miles home.
The MSU Gran Fondo 12-mile riders will enjoy the same excitement of the MSU Gran Fondo start and after leaving the heart of the city, 12-mile riders will soon discover the beautiful and scenic trails of Millennium Park. It's an enjoyable, safe, yet challenging route that riders of practically any age, level of fitness or skill level will enjoy. All returning riders get to enjoy a day of festivities on their return.
Looking to the future, Hughes envisions the MSU Gran Fondo becoming larger. "It's only year five," he said. "It's been growing every year and we keep trying to tweak it and make it better. Its best years are ahead."
For more information, please visit msugranfondo.com