What is a Reliability Ride?
In the U.K., a reliability ride is known as a test of a cyclist's reliability and that of their bike coming out of the winter period.
The emphasis is on fitness, self-reliance and navigational skills, although they are also used by competitive cyclists for training ahead of the racing season.
They are great way to get in some early season miles and work on your base endurance.
The route is not signposted but a basic route map or description may be provided (along with a GPS file these days). There are no feedstations, timing chips or souvenir t-shirts etc, although refreshments are available following the ride.
The ride is not a race. Like a normal cycling club ride, it takes place on open roads and without marshals etc. It is imperative that participants ride responsibly and in accordance with the Highway Code.
Reliability Trials are, like Audax events, not races, but rather long distance rides which emphasise fitness, self reliance and navigational skills - the difference being that Reliability Trials normally stipulate the completion of a given route (e.g. 100 miles) within a given time limit (e.g. 8 hours), whereas Audax is all about completing a route as close as possible to a set average speed.
Reliability Trials are most often run by Cycling Clubs and usually take place in the winter period, often used by regular racers and club riders to maintain winter fitness. Riders taking part in a Reliability Trial will be issued with a route card, detailing the course of the event, which usually needs to be signed or stamped at various control points throughout the route (some of which coincide with the refreshment stop).
The growth of Audax and Sportive events has overshadowed the Reliability Trial. However, trials tend to be smaller, friendly and less expensive to enter. Reliability Trials (like audaxs) also tend to be organised by not-for-profit cycling clubs rather than professional event organisers, and are therefore a great way to engage with your local club and find out more about club cycling.
Yorkshire Reliability Ride Series
Ride 1: Struggle Reliability Ride, Harrogate, 21st January 2018
Ride 2: Seacroft Wheelers, Sherburn-in-Elmet, 28th January 2018
Ride 3: Harrogate Nova CC, Rigton Railway Crossing, 4th February 2018
Ride 4: Airedale Olympic,Near Leathley Bridge, 11th February 2018
Ride 5: The Otley One, Otley, 18th February 2018
SRide 6: The Alex Warburton Memorial Ride – Alba Rosa, Leeds, 25th February 2018
Ride 7: Leeds Mercury, Otley, 4th March 2018
Ride 8: Prologue Café Bash, Harrogate, 11th March 2018
Chiltern Classic Ride Series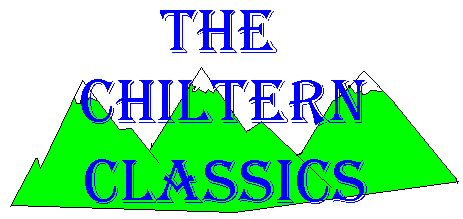 The Chiltern classics are coming up fast. Some of the events require pre-entry so get yourselves organised. Our round has returned to it's traditional date of the first Sunday in February.
The six events are:
Sunday 22nd January - Team Quest 100km (start 9.30 am) NOTE! New event HQ!
Sunday 29th January - Harp RC 100km & 55km (start 9 am)
Sunday 5th February - Hemel Hempstead CC 100km & 50km (start 9 am)
Sunday 12th February - Edgware RC 100km & 45km (start 9 am)
Sunday 19th February - Willesden CC 100km & 50km (start 9:30 am) NOTE! Date and HQ change!
See the full details of all six events in the series here: 2021 U.K. Reliability Ride Calendar
UK Reliability Ride Calendar
You can find a whole host of reliability rides on our 2021 U.K. Reliability Ride Calendar.
Photo Below: Riders climb one of the many climbs in one of the toughest Reliability Rides, the Struggle, which takes place every January in Yorkshire - http://www.ridethestruggle.com Credit: The Struggle