Top 15 Toughest Gravel Grinders Out West
What's the toughest challenge in cycling? For weekend riders looking to test their mettle, it just may be Gravel Grinding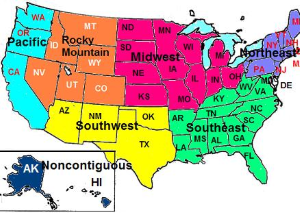 An emerging style of cycling that's done on unpaved, backcountry roads covered in crushed limestone, granite, flint, or whatever rock happens to be around.
Imagine pedalling over jagged marbles, or if it rains, through chunky peanut butter. In some places, gravel roads are like rutted, bone-jarring washboards.
"Think of the worst piece of asphalt you've ever ridden," says a top gravel-race organizer, "and it's just a little worse than that."
That these roads are unforgiving is the draw for gravel grinders: There's no traffic to compete with. There are 1.3 million miles of unpaved roads in the U.S., most just empty ribbons winding through remote areas.
Over the past few years, gravel racers have begun appropriating them as a gritty new cycling frontier where there are no rules and no bureaucratic barriers and announcing 60, 100 or even 300 mile events.
Participation has been on the rise since 2005. The number of races scheduled for this season is up by about 30 percent over last year, while attendance at longer-held races has exploded.
Most of the top events, like Barry Roubaix, Dirty Kanza 200, Lu Lacka Wyco Hundo, Almanzo 100, Land Run 100 and Trans Iowa sell out such in advance, such is the demand for the very top events.
Here's our guide to the toughest events, which start on the Pacific West Coast of the U.S.A. and have 2017 dates.
What do you think?
What do you think our guide to the Top 10 Toughest Gravel Grinders Out West?
Do you think another event is worthy of the list or do you have any feedback?
We are continually updating our list based on feedback from everyone.
If so email us at marketing@granfondoguide.com at any time.

15. Oregon Coast Gravel Epic
April 22nd 2017, Waldport, Oregon
60 miles, 6,500 feet of climbing
It's remote, it's mountainous, it's an ass kicker, and it's the kick off of the Oregon Triple Crown Series. Complete all three of the Oregon Triple Crown Series events and you'll be honored with an exclusive Pactimo finisher's jersey and recognition of your extraordinary efforts.
The Oregon Coast Gravel Epic is a gravel cycling endurance event that features the seriously stout climbs found deep in the coastal mountains of the Siuslaw National Forest The Abomination route is 60 miles long with 6,500 ft of climbing.
Link: granfondoguide.com/Events/Index/4154/oregon-coast-gravel-epic
14. Gorge Roubaix Race and Grinder
April 1st 2017, The Dalles, Oregon
75 miles, 6,120 feet of climbing
The Gorge Roubaix has expanded for 2017 into the Oregon Epic Grinder Series showcasing the most amazing roads in the state of Oregon. The Oregon Epic will take riders on roads through the Columbia Gorge, Bend, and Mt. Hood regions. Courses will be a mix of gravel and pavement and maximize scenery and challenge. Each event will include a huge post race party with great food and beer. Come challenge yourself against these epic courses or challenge yourself against your fellow riders. Either way experience what Oregon Epic is all about.
The 75 mile Big Grinder course has 6,120 feet of leg burning climbing in it. The ride will start in Downtown The Dalles and proceed south on a network of paved and gravel roads up to near the summit of Tygh Ridge. From the top reaches of the course riders will have spectacular views of Mt. Hood, Mt. Adams, Mt. St. Helens, and even Mt. Rainer. This course has two gravel sections the first totaling 14.3 miles and the second totaling 16.2 miles. making up 40% of the total course mileage. There will be 3 aid stations along the course to support riders.
Link: granfondoguide.com/Events/Index/4681/gorge-roubaix-race-and-ginder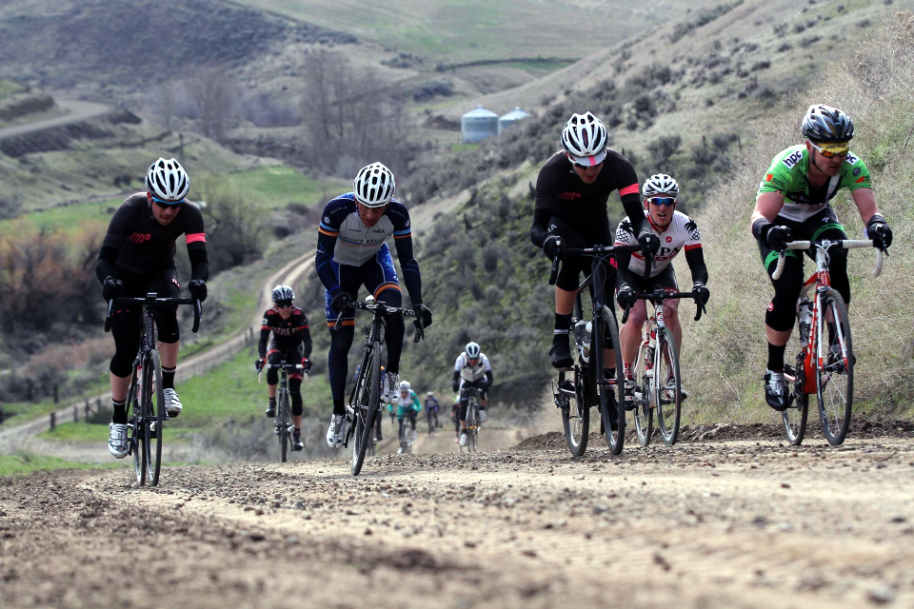 13. Rock Cobbler Ride
February 12th 2017, Bakersfield, California
100 miles, 6,500 feet of climbing
The Rock Cobbler is a stupidly hard ride bordering on a race. It was conceived by Mad Men…on barstools in the dark hours of the night…passionate and driven to showcase roads, trails and a VERY challenging route not yet ridden, not yet tamed. It is some 100 miles and over 6,500 feet of climbing consisting of county asphalt roads, trails, private land, a river, a creek and a brewery.
It is very hard but will be sickeningly fun. This "secret route" is now tradition and adds to the excitement.
This thing is designed for a cross bike with a file tread tire such as the Specialized Trigger Pro Tubeless. A mountain bike will work. Some people have been stupid enough to try a road bike don't. If you wanna try a road bike, good luck and you will suffer 1000 deaths. That's all we're gonna say. It is NOT a cyclocross race, a road race or a MTB race.
When you finish, if you finish - you will know WHY it's called the Rock Cobbler!
I do hope the guy below fully recovered!?
Link: granfondoguide.com/Events/Index/5137/rock-cobbler-ride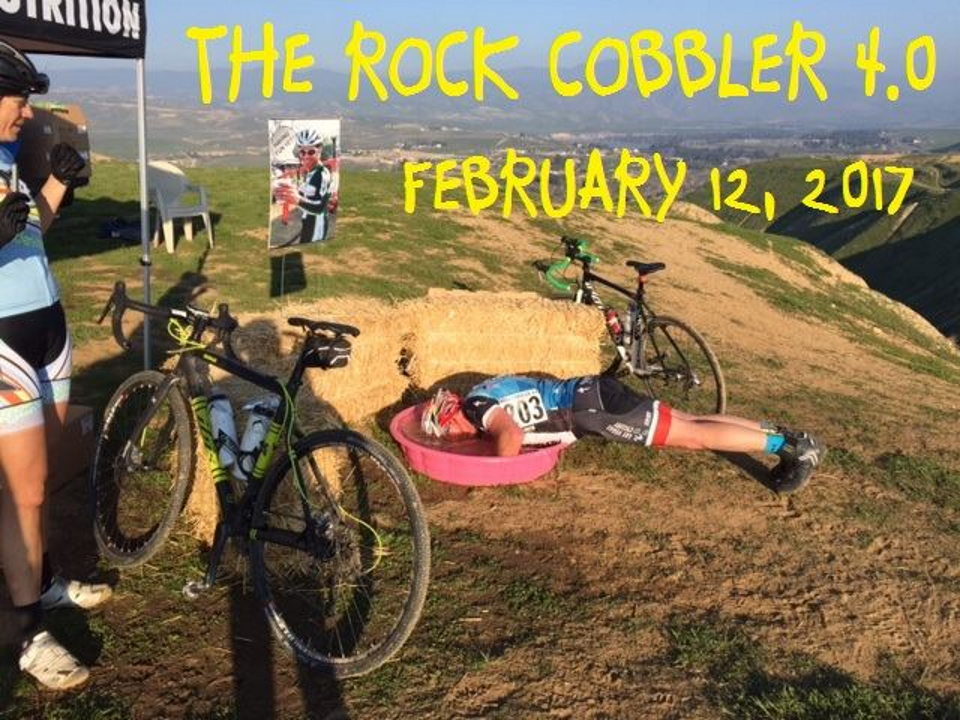 12. Lost and Found Sierra Nevada Gravel Grinder
June 3rd 2017, Portola, California
100 miles, 7,000 feet of climbing
The Lost and Found course features a perfect blend of pavement, dirt road, gravel road and historic railroad grade. Racers must choose their weapon wisely (road bike, cross bike or mountain bike). The route is 100 miles with 7,000' of elevation gain and is 80% dirt.
The route starts at Lake Davis, located 15 minutes north of Portola, and takes racers on a rolling tour around the lake, up into the surrounding mountains and then sends them through some of the most beautiful and empty alpine valleys California has to offer.
Participants can choose to race or simply ride the route and take advantage of the quality aid stations. Racers and riders from around the world will be invited to lose themselves and find this two-wheeled paradise.
Link: granfondoguide.com/Events/Index/4711/lost-and-found-sierra-nevada-gravel-grinder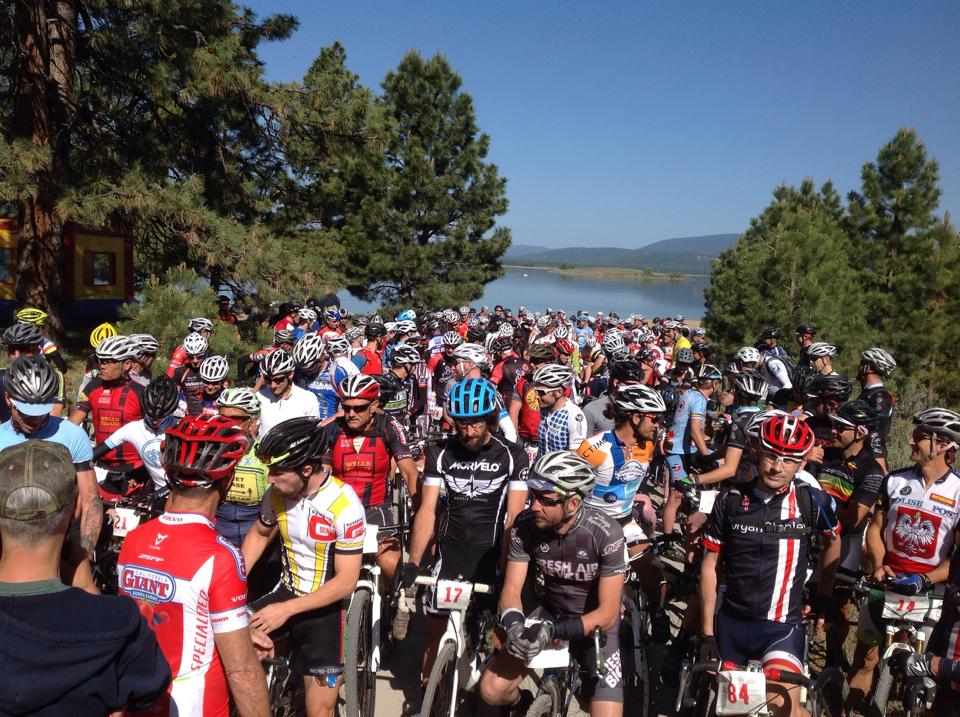 11. King Ridge Dirt Supreme
May 6th 2017, Occidental, California]
80 miles, 8,176 feet of climbing
If you are looking for a supreme cross/dirt/gravel challenge this is it.
You've never ridden King Ridge like this. Starting in Duncan's Mills you start with a slow burn up Bohemian Hwy to Occidental. Then climb up Coleman Valley and descend Willow Creek on dirt. Hwy 1 to Fort Ross. Dirt descent to Salt Point. Dirt climb up Kruse. Climb Hauser Bridge. Back King Ridge to Caz and finish up Willow Creek.
You will still have the Salt Point dirt descent and Kruse dirt climb so a gravel bike with slick/semi slick tires or a road bike with 28c would be a good option.
Easy as pie! Road, cross, Diverge? Depends on what you have and what you can ride. Big tires and don't flat!
Link: granfondoguide.com/Events/Index/4704/king-ridge-dirt-supreme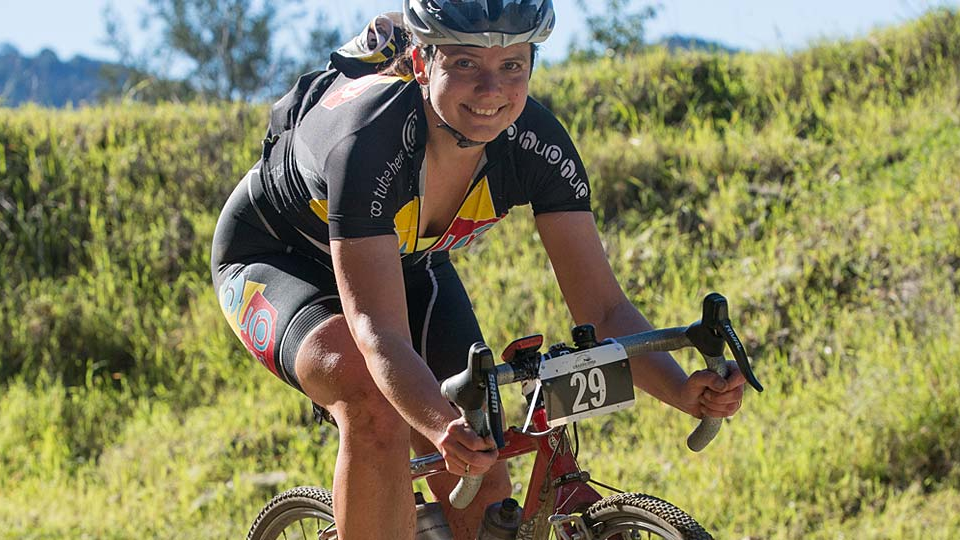 10. Ochoco Gravel Roubaix
August 26th 2017, Prineville, Oregon
120 miles, 8,713 feet of climbing
The toughest gravel event in Oregon.
The Ochoco Gravel Roubaix is an OBRA Gran Fondo Style gravel bicycle race through the Ochoco National Forest. The finish line party will be open and free to the public and feature live music, beer garden, and much more! 100% of race proceeds with help fund our Crook County High School Certified Athletic Trainer.
This 120 mile route features 8,713 feet of climbing and breathtaking views of the Ochoco National Forest! The route will start at the Crook County Fair Grounds in Prineville and proceed north up McKay toward the Ochoco National Forest. The ride will loop past the Ochoco Divide and Big Summit Prairie.
About 40% of the ride will be gravel with paved sections throughout. There will be 4 aid stations along the course for support.
Racers must wear a helmet at all times, must carry a minimum of two water bottles, and must be able to average at least 10 miles per hour on this type of ride. Riders must follow the Oregon Department of Transportation Rules of the Road while on roadways and follow Forest Service Policies while on National Forest Land.
Gravel or Cross Bicycles with 35mm to 40mm tread recommended.
Link: granfondoguide.com/Events/Index/5426/ochoco-gravel-roubaix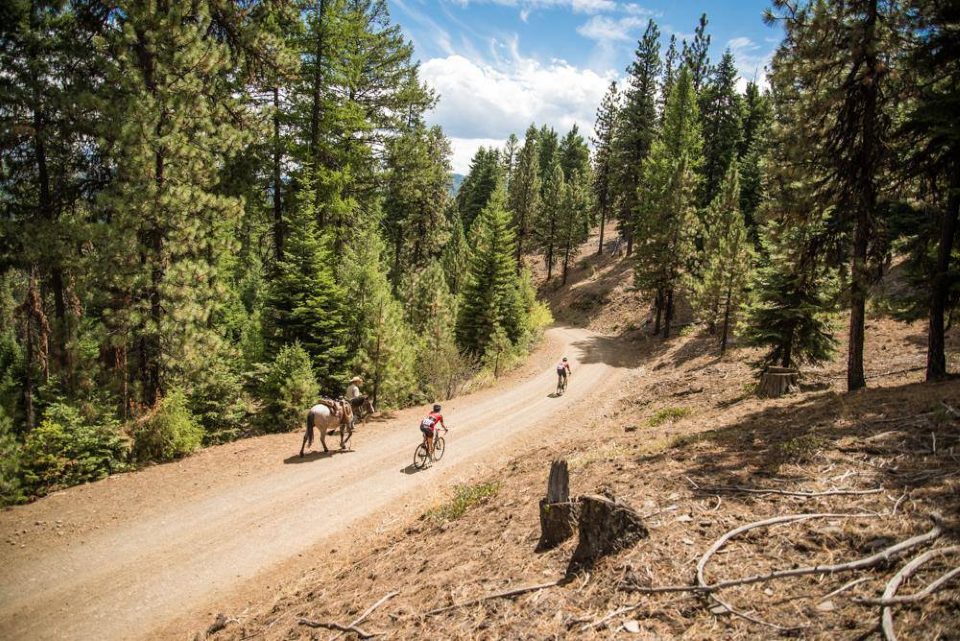 9. Redlands Strada Rossa Ride
March 18th 2017, Redlands, California
90 miles, 8,900 feet of climbing
Experience what we collectively consider some of the best roads and trails in the Eastern San Bernardino Valley, linked together in one full day of riding. Good trails, back roads, great scenery, fantastic people!
This is not your typical ride. The course goes on and off road and even hits some single track. Yes, some people on road bikes can do this. YOU MUST HAVE SKILLS!!!! A CX bike is ideal, but mountain and road bikes both work too.
The 90 miles route goes up Yucaipa, Crafton and then Mentone and contains a wee bit of elevation gain on it around 8,900 feet.
The course is not marked. Pay attention and use your route slip as there are spots you could miss turns. GPS Download available.
Link: granfondoguide.com/Events/Index/5152/redlands-strada-rossa-ride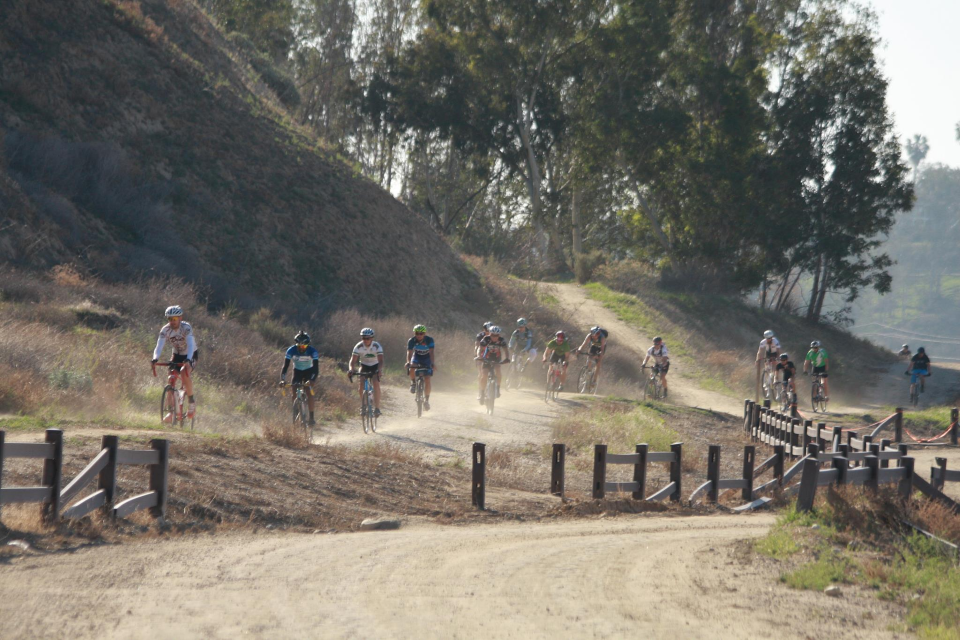 8. Cedar City Fire Road
August 19th 2017, Cedar City, Utah
62 miles, 9,000 feet of climbing
On August 19th, come challenge and reward yourself at the Cedar City Fire Road 100K!
Challenge yourself: Ride 62miles almost exclusively on dirt roads with some seriously steep climbs. You'll reach an elevation over 9,000ft. The race is chip-timed, so come see if you can podium or just beat your buddies.
Reward yourself: Amazing bird's eye views towards Zion National Park. Climb up magnificent Cedar Canyon. Circle the picturesque Kolab Reservoir. Enjoy a well marked route with superb food stops. Numerous ATVs patrolling the course. A bitchin' tech tee to show off your accomplishment. Great lunch afterwards. And of course a beer garden at the finish.
Link: granfondoguide.com/Events/Index/6572/cedar-city-fire-road-100
7. Fish Rock
March 11th 2017, Boonville, California
73 miles, 9,670 feet of climbing
Seven years ago, a group of us set out on a ride we conjured up while looking at the California Gazette, before crazy things like heat-maps. It led us to Fish Rock Road, and it is the place that inspired us to create this unique event from Boonville, California.
There's only one route for Fish Rock. It's 72.4 miles and 9,670 feet of elevation gain. The record is somewhere just under five hours.
We begin in Boonville and head west over the very long, beautiful, low-traffic Mountain View Road. After reaching HWY 1 for a brief period we turn inland to make our return and tackle the one that inspired it all: Fish Rock. Quickly turning to gravel and pitching upward, you'll find yourself in a place unlike any other. For the next 25 miles, you'll have yourself, your legs and your heartbeat to keep you company.
This ride is not a joke. Every crazy thing you've heard about Fish Rock Road is probably true, or in some way related to something that is true.
Link: granfondoguide.com/Events/Index/6598/boonville-california-usa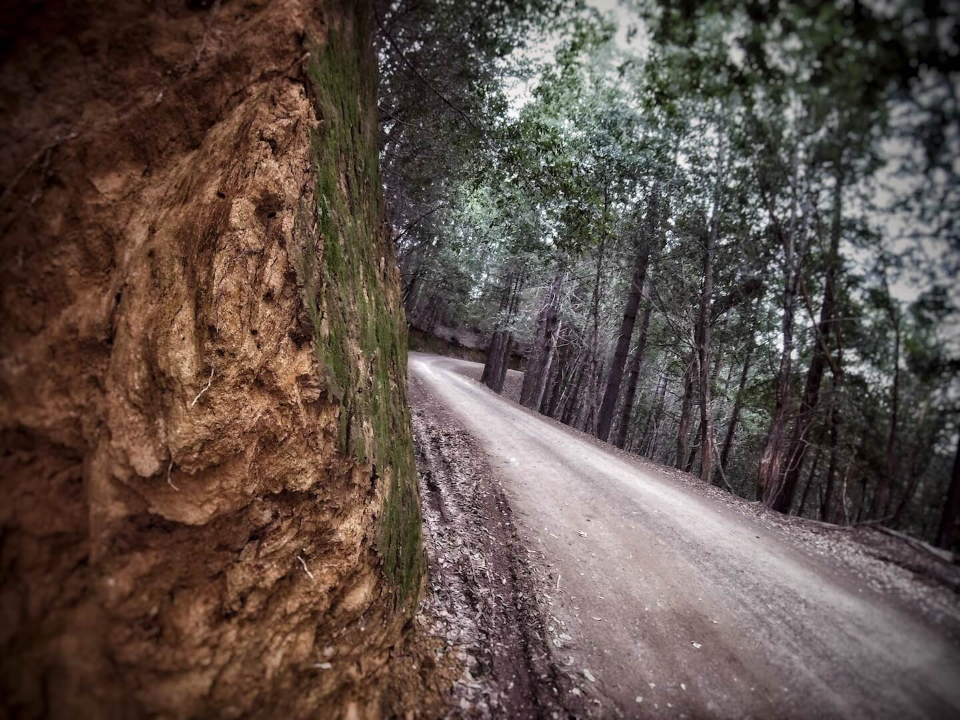 6. Gran Fondo Winthrop
September 23rd 2017, Winthrop, Washington
90 miles, 10,000 feet of climbing
This ride is HARD and is intended for experienced cyclists. There will be approx 10,000 feet of climbing and descending over the 90 miles which is a lot, much of which is on rough Forest Service roads. It will likely to be hot as well.
The course is designed to give riders a glimpse of some very mountainous, out of the way parts of North Central Washington. In the spirit of remote and rustic Washington, much of the route is primitive Forest Service roads. There will be at least one well stocked aid station at approx. the half way point as well as a few sag wagons for additional assistance.
You will receive a super cool limited edition Gran Fondo Winthrop souvenir, a well thought out, and well marked course to ride, a well stocked aid station to refuel at mid ride, and a meal to refuel post ride. We will also post the times of all finishers for bragging rights.
With so many variable course conditions it is hard to say what's right or wrong. Road, cross, or mtb, any one will work, but all will have a disadvantage at some point.
We would recommend a cx bike with some beefy road tires. There will be lots of climbing so plan accordingly. There will be a few sag wagons and an aid station, but it's a good idea to be somewhat self sufficient. Weather is always something to consider with this type of ride. It will likely be hot, but high in the mountains anything can happen. Bring on the adventure baby!
Link: granfondoguide.com/Events/Index/281/Gran-Fondo-Winthrop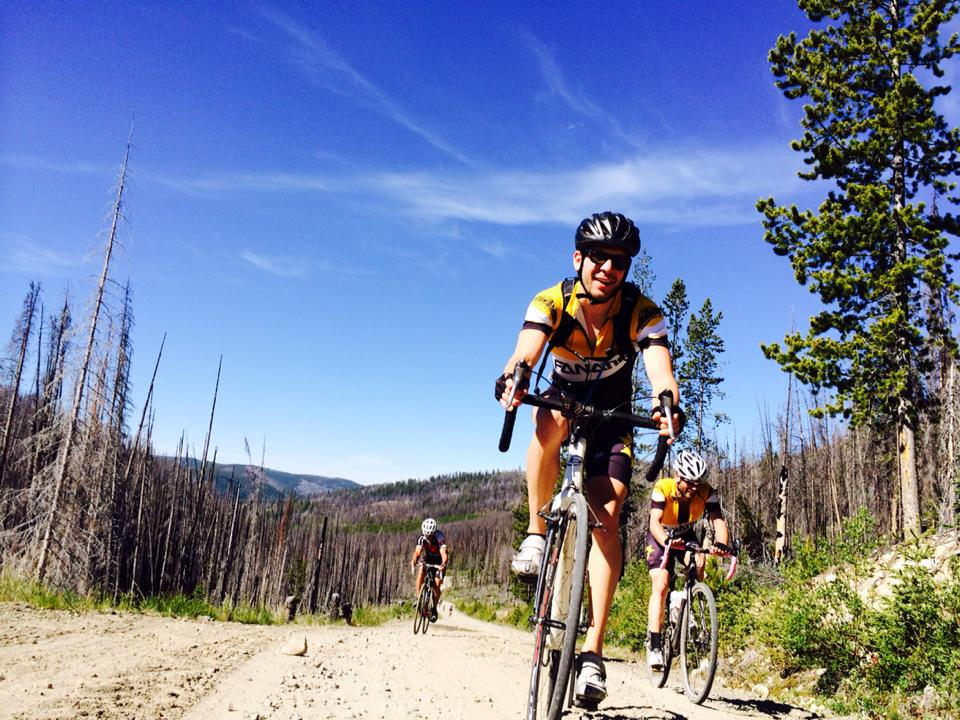 5. NorCal Spring Classic
April 29th 2017, Los Gatos, California
116 miles, 10,000 feet of climbing
Eighth year of hosting the annual homage to the Spring Classics of Europe! This fine race is happening Saturday, April 29th, right here in NorCal! Here's to hoping for grey skies, some bits of rough road and please, oh please, rain. Long miles, big climbs and screaming descents will punctuate a full day in the saddle complete with great company and top-notch support.
We drive you out to the start from rider check-in and drop you off so you ride back in to the finish. No waiting for buses to pick you up! You finish the ride at your car, near the buffet! Bring your backpack with dry clothes for the post-race afterparty.
The full serving (standard route) is 116 miles and ~10,000 ft featuring about 22 miles of dirt roads. Express route is 70 miles and 5,000ft and has just a few miles of dirt roads. The Bus Departure Point This Year Is Near Hollister. You Will Need To Get Yourself There. Buses Will Roll At 7:30am And No, Sadly, We Will Not Wait For You.
Cost includes post-ride buffet (local farm-to-face, mostly organic with vegetarian options), all the craft beer you care for and first class transportation for you and your bike via chartered luxury coach. Also included are four fully stocked feed zones along the route; mechanic support on course and SAG wagon.
Link: granfondoguide.com/Events/Index/6599/norcal-spring-classic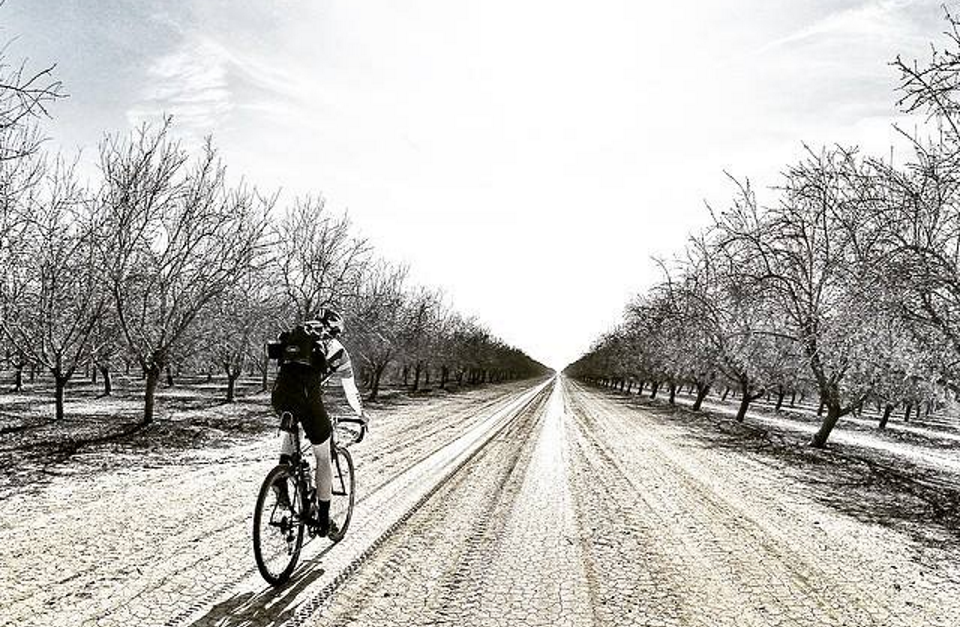 4. Crusher in the Tushar
July 8th 2017, Beaver Utah
70 miles, 10,000 feet of climbing
Every year, 600 riders from around the world descend on the quiet community of Beaver, Utah for the 6th edition of the 'Crusher in the Tushar'.
This uniquely formatted race begins in historic downtown Beaver, Utah the birthplace of famed outlaw "Butch Cassidy" and finishes at Utah's newest ski and Summer resort, Eagle Point. Featuring a 40/60 split between tarmac and dirt & gravel sectors, the 70 mile course accumulates over 10,000 feet of elevation gain and affords riders the opportunity to explore the stunning back country of Utah's little-known Tushar Mountains and Fishlake National Forest.
Pick your poison (type of bike) and pick wisely. The Pro Mens and Womens race feature a cash purse of at least $2,250 each!
You better be on top of your game for this one, oh and registration just opened January 4th.
Link: granfondoguide.com/Events/Index/4702/crusher-in-the-tushar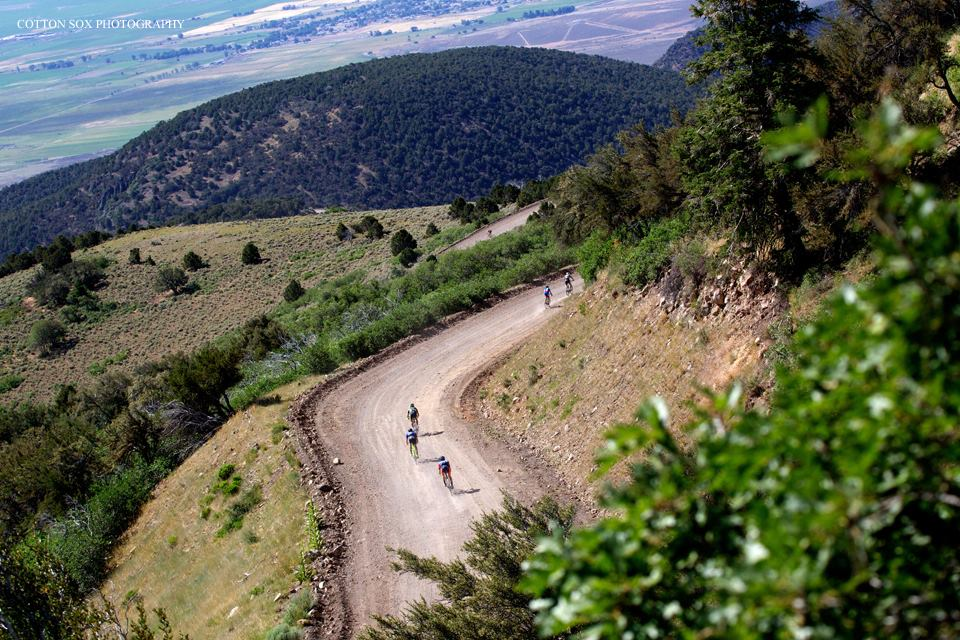 3. Skaggs and Super Skaggs Gravel
April 8th 2017, Sonoma, California
100 miles, 10,500 feet of climbing
Skaggs! No other description needed. Or is there…Wait…let's start at Lake Sonoma, add Sweetwater on our way to King Ridge, Tin Barn and finish via Skaggs to Lake Sonoma. Truly the most epic 100 miles in Sonoma County with around 10,500 feet of climbing. If you've done King Ridge but not Skaggs this is a must.
Nothing like heading north at King Ridge/Tin Barn junction to feel the tingles of epic adventure run up and down your spine.
Remember, these are rides and not races! Be prepared. Pre ride when possible and be conservative in your efforts. The last 20 miles are the hardest and usually in full sun.
This ride will be a fun-(d) raiser for the Matt Wilson Memorial Scholarship at El Molino High School. Matt was a student from El Molino who passed away while riding his bike at the age of 23. After high school he blossomed, discovering himself and Sonoma County aboard his bike. Matt finished the Terrible Two 5 times and loved Skaggs.
Link: granfondoguide.com/Events/Index/5177/skaggs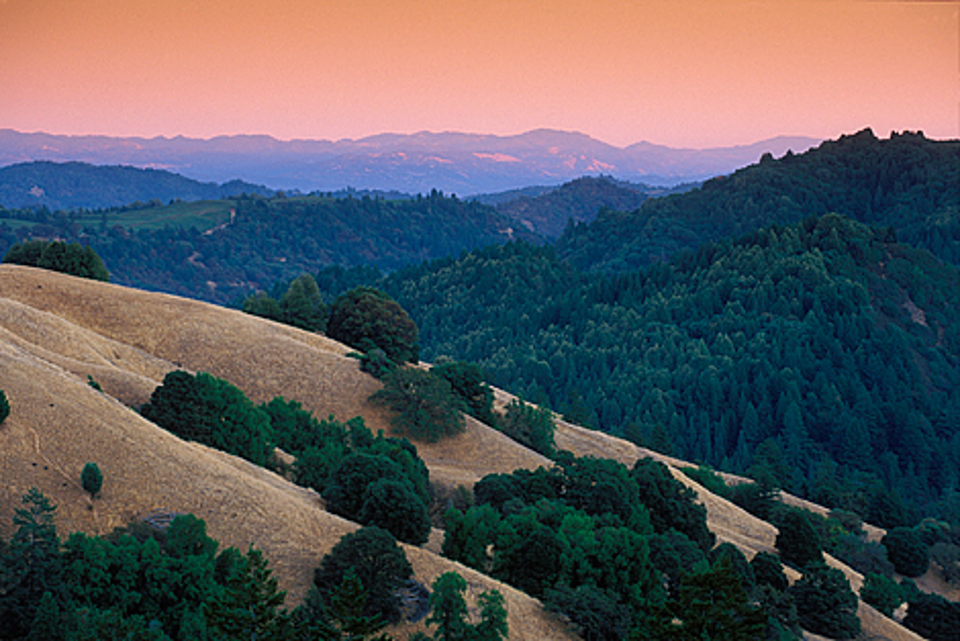 2. The Dirty Devil
March 25th 2017, Alpine, California
127 miles, 11,000 feet of climbing
From feedback from riders who know the west coast very well, we've added this ultra tough ride. The Dirty Devil is touted as California's Premier and most challenging road bike ultra century. However, it includes 28 miles of dirt roads in it's grueling 127 mile course. It also features a King of the Mountain (KOM) and Queen of the Mountain (QOM) Challenge on the uphill dirt sections. The 127 mile course features 11,000 feet of climbing and all the packed dirt roads are challenging, but road bike friendly.
Early entry would be advised as there's only places for 300 riders (bummer).
"The Dirty Devil in San Diego belongs on this list...With the exception of last year's Belgian Waffle Ride, it is equally grueling if not more so. I completed them both, twice!" commented Bruce Matthes
Let us know if you think another ride is tough enough to join our list? It is what it is!
Link: granfondoguide.com/Events/Index/5145/the-dirty-devil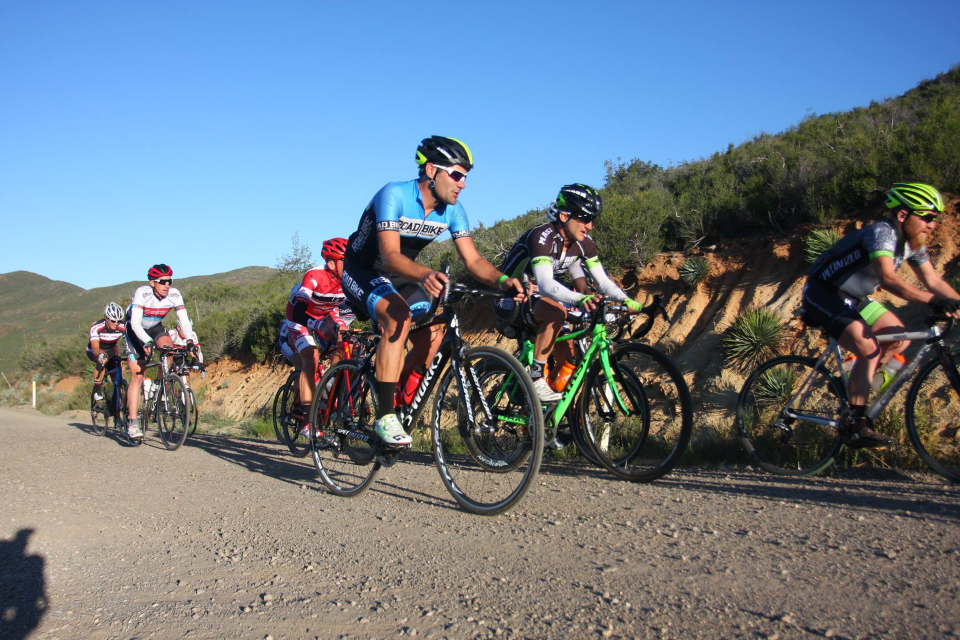 1. Cervélo Belgian Waffle Ride
May 21st 2017, San Marcos, California
114 miles, 13,000 feet of climbing
The most unique cycling event in the country, the Cervélo Belgian Waffle Ride (BWR), is back for its sixth edition of pedaling perversity. Created as an extremely challenging cycling event in the spirit of the great one-day spring classics of Belgium, the BWR will return to North County San Diego on May 21, 2017.
This truly unique event—replete with waffles, moules-frites, California cobbles, Lost Abbey ale, more waffles, and more Lost Abbey ale—promises to punish worthy entrants with something around a 140 mile cycling route featuring 13,000 feet of undulating climbing through the unrelenting hills of San Diego County.
The majority of the competitors take on the ride using modified road bikes or endurance road bikes like one of the coveted Cervélo C Series, but it's not uncommon to see a cyclo-cross bike, mountain bike or even a regular road bike.
The sixth annual fête will mark the largest cycling extravaganza in Cervélo Belgian Waffle Ride history with a deep field of professional riders in town for the Tour of California. Also, this year the BWR will be hosting the largest cycling party in San Diego with a special Viewing Party of the final stage of the Tour of California taking place during the Expo at the Lost Abbey on Jumbotrons. We will also be hosting Olympians; World, National and State champions; professional and amateur cyclists; and surf, motocross and bike industry luminaries to a weekend unlike any other.
Registration has now opened and will fill up quickly. Entry fee is $160 for the Cervélo Belgian Waffle Ride and $125 for the less taxing, 68-mile Belgian Wafer ride. Registered Cervélo Belgian Waffle and Wafer Riders will help support the event's cause, the Challenged Athletes Foundation® (CAF), whose mission is to provide opportunities and support to people with physical challenges so they can pursue active lifestyles through physical fitness and competitive athletics.
Link: granfondoguide.com/Contents/Index/2133/the-2017-cervelo-belgian-waffle-ride-registration-opens-for-its-sixth-edition-of-suffering-and-celebration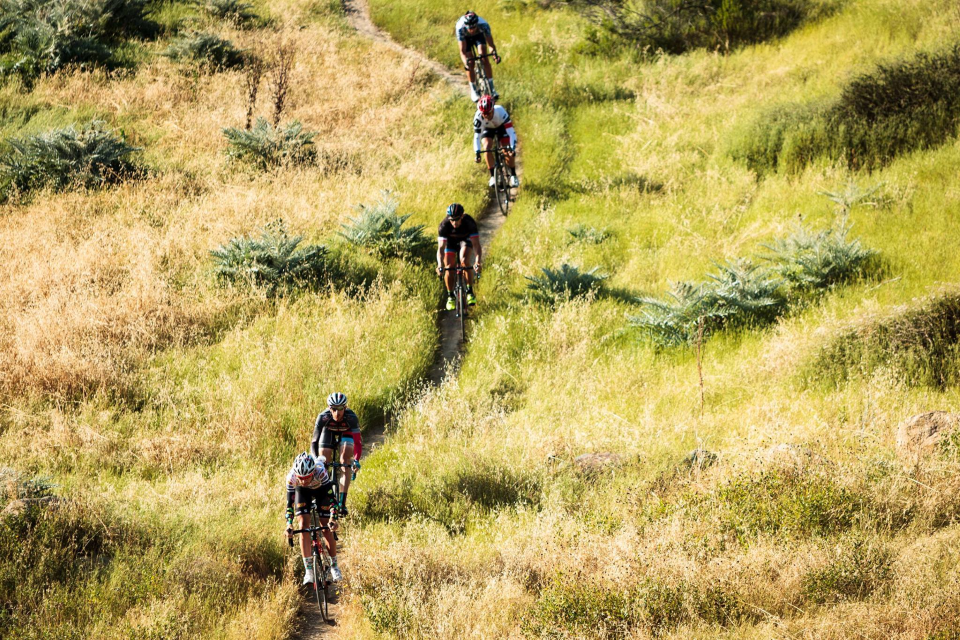 2019 North American Gravel Grinder Calendar
For the full calendar of upcoming gravel events across North America, please visit our 2019 North American Gravel Grinder Calendar.